EXPLORE
NEW INTRODUCTIONS
Our multi-faceted crystal bookends are formed from large blocks of crystal and ground smooth to make the polished edges and creative shape.

Ivory cowhide leather is used on our Curved Corner Box. Beautiful stitching creates the simple yet sophisticated design of the box. Lined with matching suede cloth facbric.

The Triangle Cabinet has individual triangular blocks of MDF that are hand clad using brass metal sheets. Highly polished white marble top, adjustable European hinges and powder painted steel base.

Mouth blown glass with hammered texture and handpainted 24K gold rim.

With gentle sweeping curves, our Ellipse Bed is covered in black leather and brass-plated steel with American white oak pie shaped veneer inserts creating a unique wood grain pattern. Headboard has a finished back so it can be positioned anywhere in a room. 5" box spring is recommended to achieve the perfect mattress height.

The Set of 3 Wall Bowls are three-dimensional wall décor made from single color-fused glass application. Pattern is unique to each size.

These cushions are based on rock formation. The collection really came together after a trip to North Wales. Walking on the mountain 'Knigt' one sees the many variations of shape and formation from very sharp to soft flowing forms.

Cased glass bowl made in amber colored interiors with blue exteriors. Both the interior and exterior are originally shiny glass, until our artisans apply a chemical etching to the exterior surface to help create a soft texture giving contrast to the shiny interior. The final design has been hand "pulled" while still molten into the shapes you see here, and also "pinched" on the front edge to add special emphasis to the bulging shape where the tip originates.

Taking its queues from the Arts & Crafts movement, The Fused Chandelier is a modernized architectural statement rooted in the past. Fusion of glass and brass draped in three luminous layers of ultra-clear fused glass. It is a study in geometric form and balance.

The Frequency Vases and Bowls feature an African mud-cloth-inspired original painting by the designers that is carved into the ceramic forms, then glazed and washed to create the contrast between the pattern and the body. Handmade in Italy. Also available in black.

These beautiful paintings were created in-house for Global Views by our Creative Director, Mr. George Sellers and his designer, Mr. Ely Sellers. They are reproductions of handpainted originals that were done on a coarse weave proprietary canvas. Framed in a very simplistic 1/2 inch thick by 1 inch deep matte black frame with a black reveal between the canvas and frame.

These statement vases are made of Portuguese slip-mold ceramic with interesting pass through holes and fired with a lovely striated red glaze.

The Chiseled Mirror with its hand-chiseled edges and beveled edges is created by Italian artisans. An industrial-sized hanger on the back disperses the 75 lb weight evenly across the wall cleat.

The Dimple Paperweights are created in a small art glass factory located in the south-eastern point of Poland. Each paperweight is formed out of molten glass and then perforated with a tool to create the dimpling effect. Each piece is unique, so shape and color may vary.

Our Square Column Mercury Glass Table Lamp is created from a single piece of glass with interior mercury finish and sits on a square marble base.

Our Two-Toned Vase is a slip-molded ceramic with a long, antiqued electroplated silver neck. A textured white glaze covers the remainder of the body.

Our Beaded Curved Triple Candleholders are polished brass with a natural, organic texture. The smaller size can nest in the larger to create a two level candleholder. Holds a 3"Dia. Candle.

Glass Wall gems made of polished glass with a light metallic gold washed finish. Set of 5.

Curled recycled metal from lathe machine left over materials formed around a convex mirror in a circular frame. Antique gold finish.

Store all of your keepsakes in our Optic Mirror Box. Made with bullseye beveled mirrors, the interior is lined with black velvet, has an inner chain support and sits on brass ball feet.

The face of Apollo was often portrayed surrounded by the rays of the sun. Roger Thomas invites you to become a Greek god or goddess by gazing into the Soleil mirror. Made of solid brass.
More to explore
BRAND PARTNERS
shop
OUR BRANDS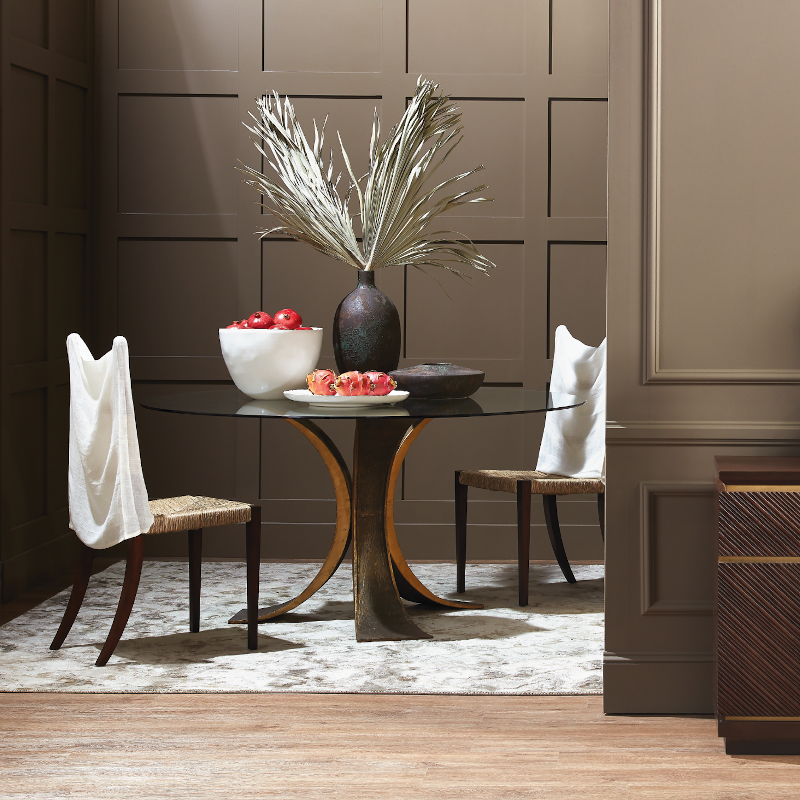 Studio A Home
For those that appreciate a more subtle, natural, and organic feel to their living environment ... learn more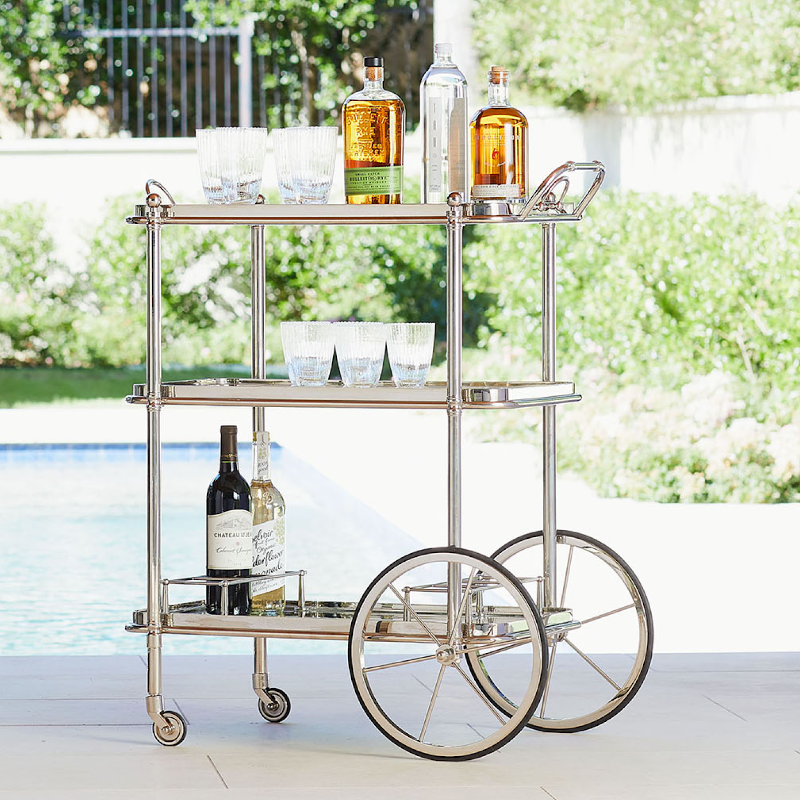 Signature III
Please welcome Signature III to the Global Views family! A softer and glamorous sister to our original two companies ... learn more
Sign up for Our Latest Updates