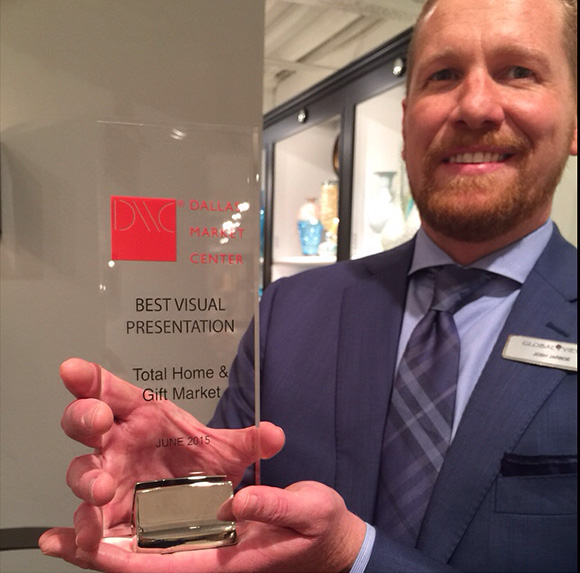 Global Views has had a very exciting summer so far. With two summer markets down, Las Vegas Market is next, from August 2 -6. We are thrilled to open our expanded Vegas showroom and can't wait to see you at market.
"The Vegas Showroom is going to be stupendous- Imagine how excited we all are to be merchandising right at 18,000 square feet of beautifully renovated and fantastically planned space. All of the samples in the GV showroom are new - as we sold off ALL of the old samples when we closed the showroom for renovation - so it will sparkle like a diamond!" -CEO David Gebhart
The Dallas Showroom won the Best Visual Presentation Award at the Dallas summer market and the Atlanta Showroom won Best Of Floor, For Outstanding Visual Display at Atlanta market. Hi five to our talented team! We can hardly wait for you to see the Vegas Showroom.
HONORABLE MENTIONS:
Gifts And Decorative Accessories spots marbleized decor as market trend~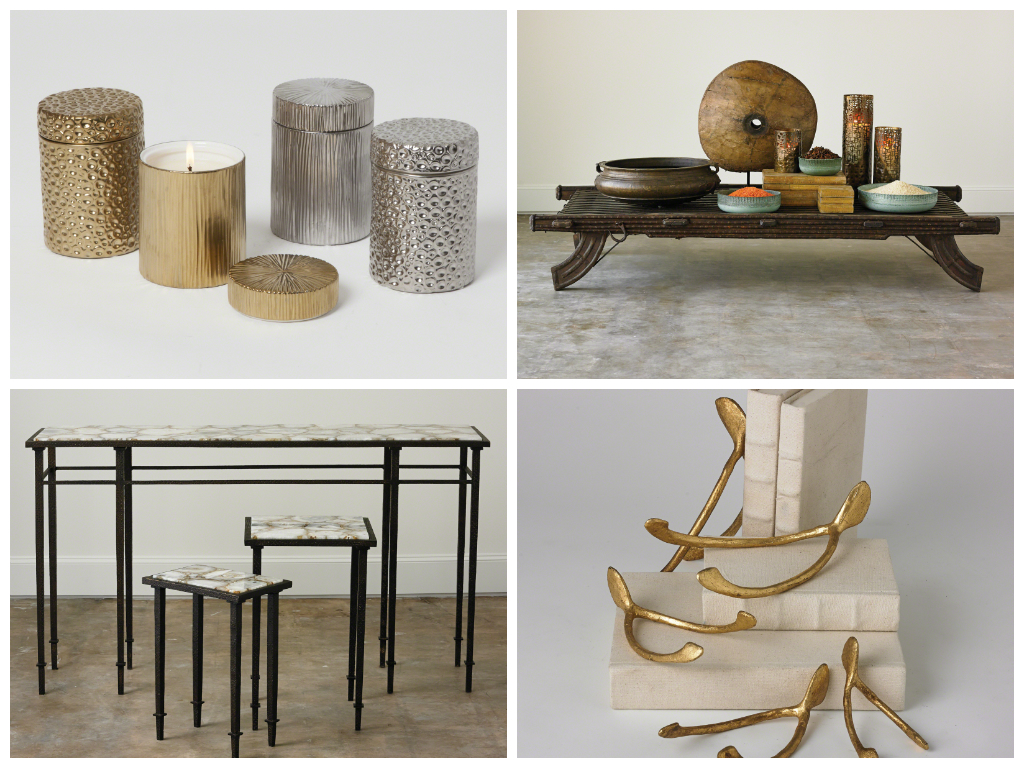 CEO David Gebhart reminds retailers not to underestimate the power of accessories in this excellent article in Furniture World.
Spotted in Rug News and Design: The Raindrop Rug from the Julia Buckingham for Global Views collection:
"The Raindrop Rug is like walking on joy. At once graphic, organic and unapologetically extroverted–the colorful raindrop pattern infuses a room with a perpetual good mood."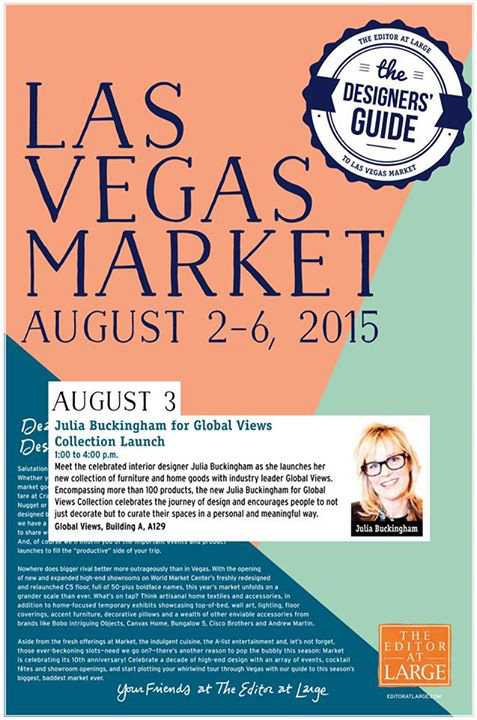 Mark your calendar: Julia Buckingham will be making a personal appearance at the Vegas Market, on Monday August 3 from 1-4pm, in the Global Views Showroom in the World Market Center.
Read about Roger Thomas' latest collection for Studio A Home: Big Ideas For Small Containers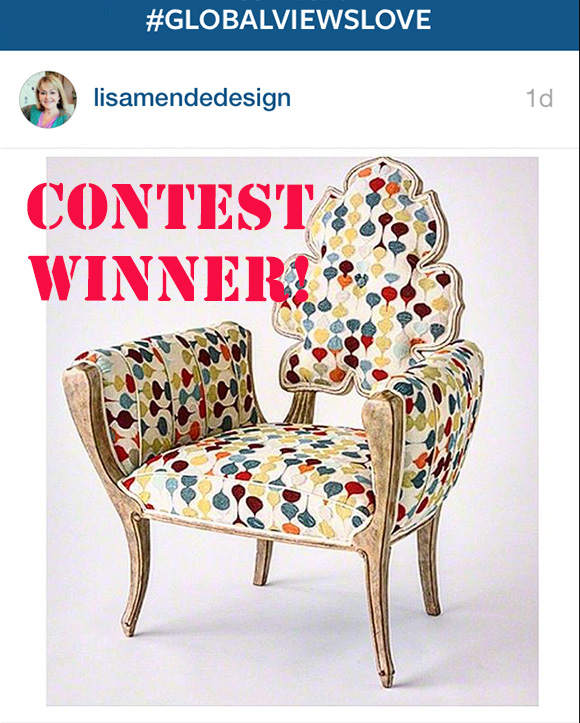 We had our first #GlobalViewsLove contest, and Lisa Mende won $500 toward her purchase - We share a lot of great Global Views inspiration on instagram, so follow us if you are not already.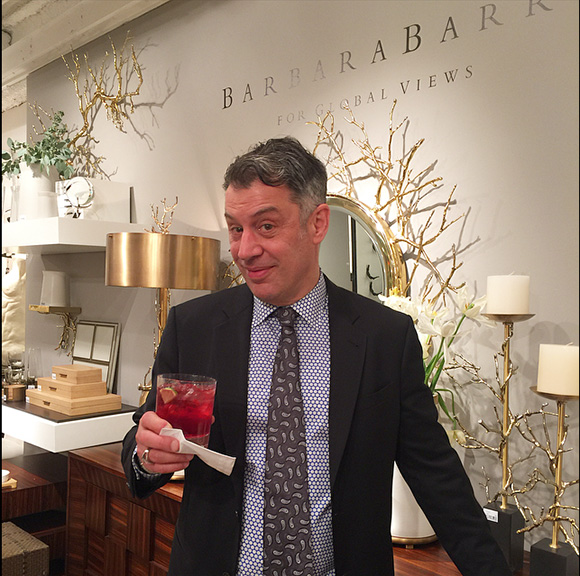 Global Views/ Studio A Home are famous for making people feel extremely at home in the award-winning glamor of the showrooms. Culinary genius Frederick thoughtfully ensures that there will always be a gourmet home cooked bite to eat come mealtime, and ... if you have not tried one of Frederick's legendary Hibiscus Martinis, you haven't lived. Like he says, "Shake, never stir. It bruises the vodka." It's all about attention to detail around here.
Until next time, live stylishly.