We all love a little organization in our lives, right? Whether you're considered a regular at The Container Store or you thrive on the "organized chaos" that others often misinterpret as a mess (it's OK, they just don't understand your system), we can all agree that a little organization goes a long way! For this very reason, we decided to come up with a few fashionably functional organizing solutions that you can utilize in your own home or office (or in a client's). First on the list? Let's straighten up that tangled mess of a jewelry collection!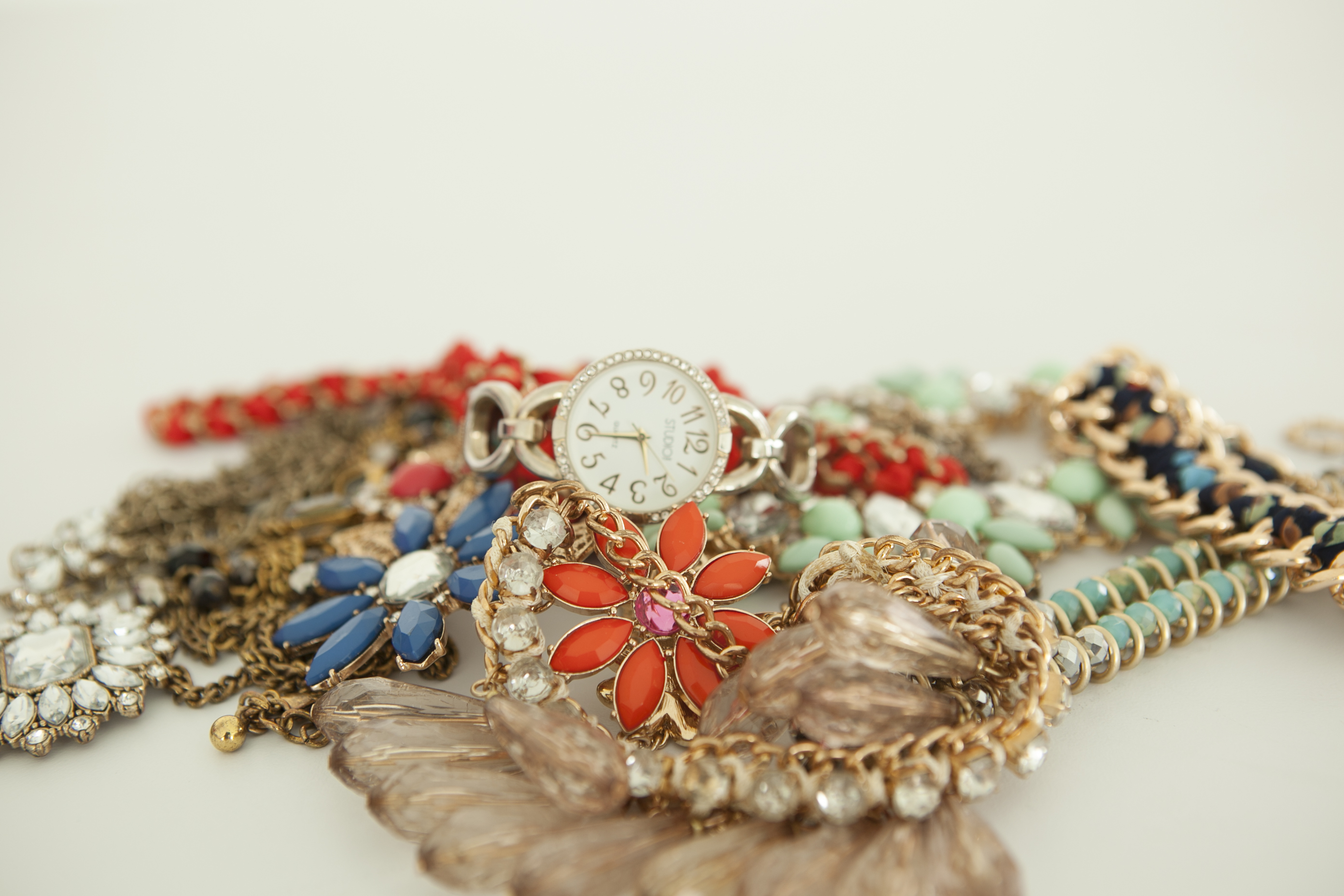 For this task, we went straight to Natalie Spencer, fashion accessory connoisseur and one of the newest members of our Hospitality Design team. If there's not a color in Natalie's extensive jewelry collection, then it doesn't exist. We knew this, combined with her exceptional organizational skills and an eye for design, meant that she would have a brilliant solution for organizing accessories. And she delivered.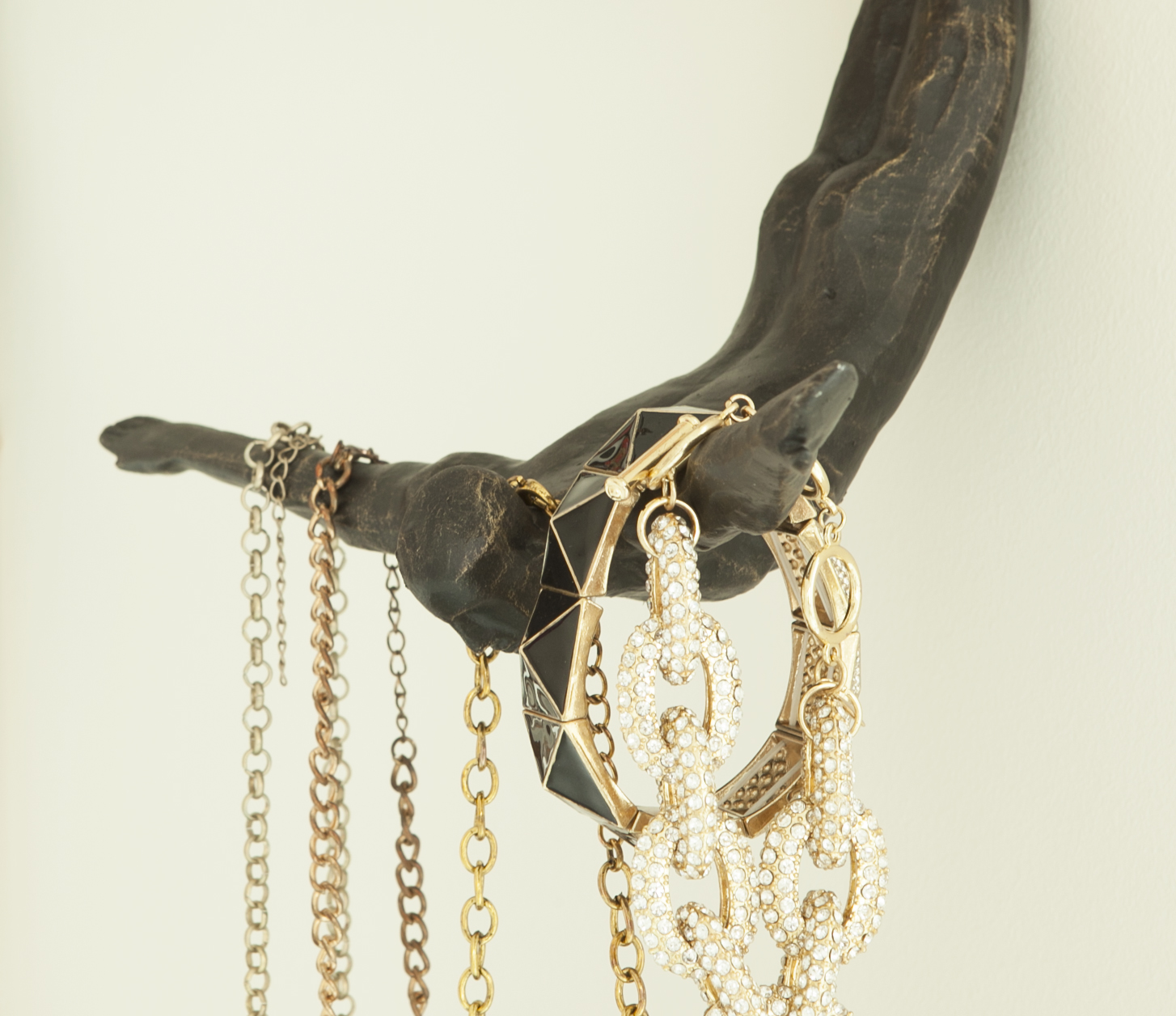 Behold the Wall Divers... modern and sculptural, these divers act as an art statement while also providing the perfect landing spot for all of your baubles and bangles. We especially love that this organizational solution lets you put all of your beautiful pieces on display. As Natalie says, "Your home accessories are like sisters to your fashion accessories. They complement each other and love to play dress up together!"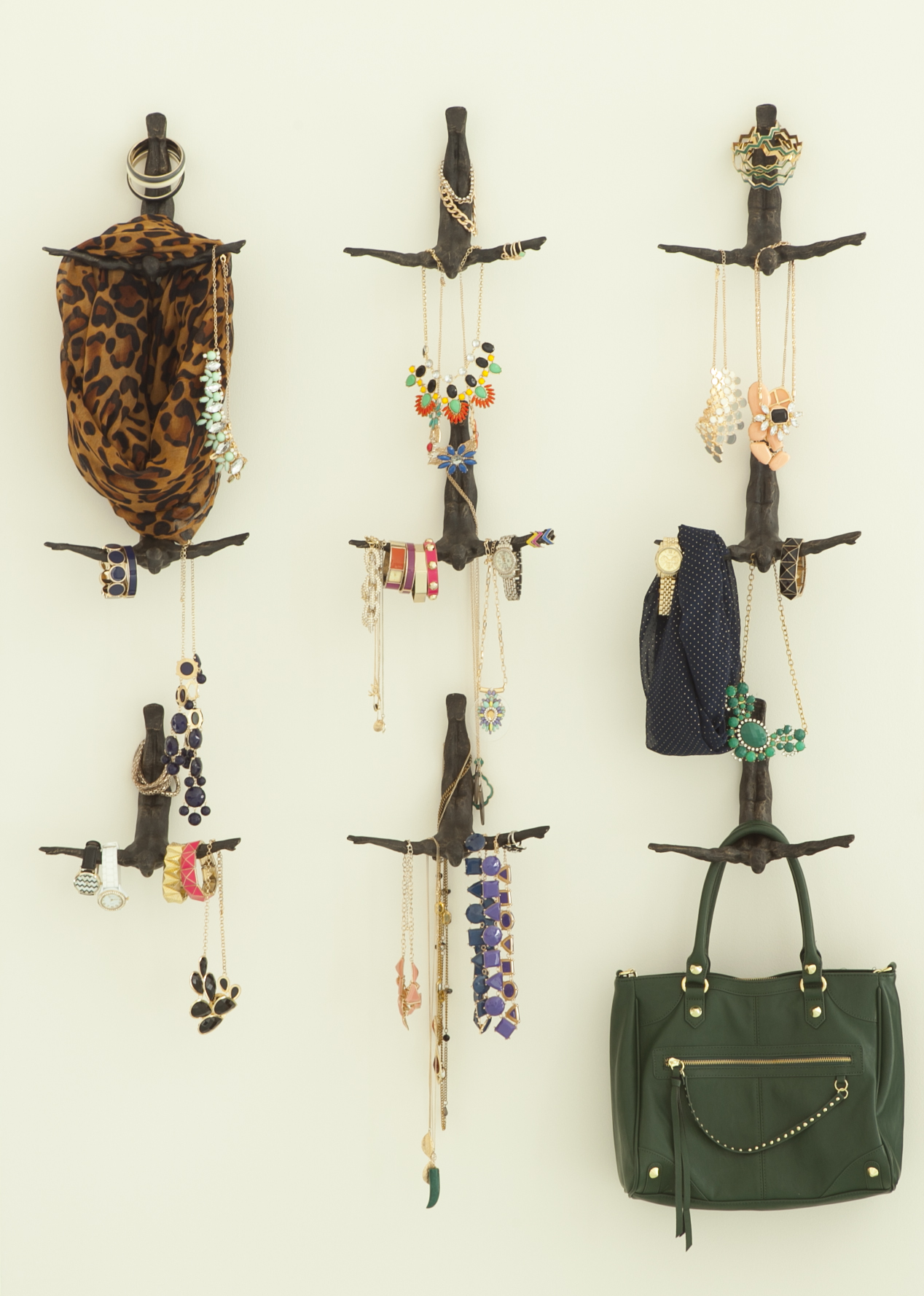 Organized necklaces not really your concern? As you can see, the divers are perfect for hanging all sorts of other things... think bags, scarves, coats, towels. The list goes on and on. What do you think? How could you use the divers to stay organized? Get the look... Global Views Wall Diver