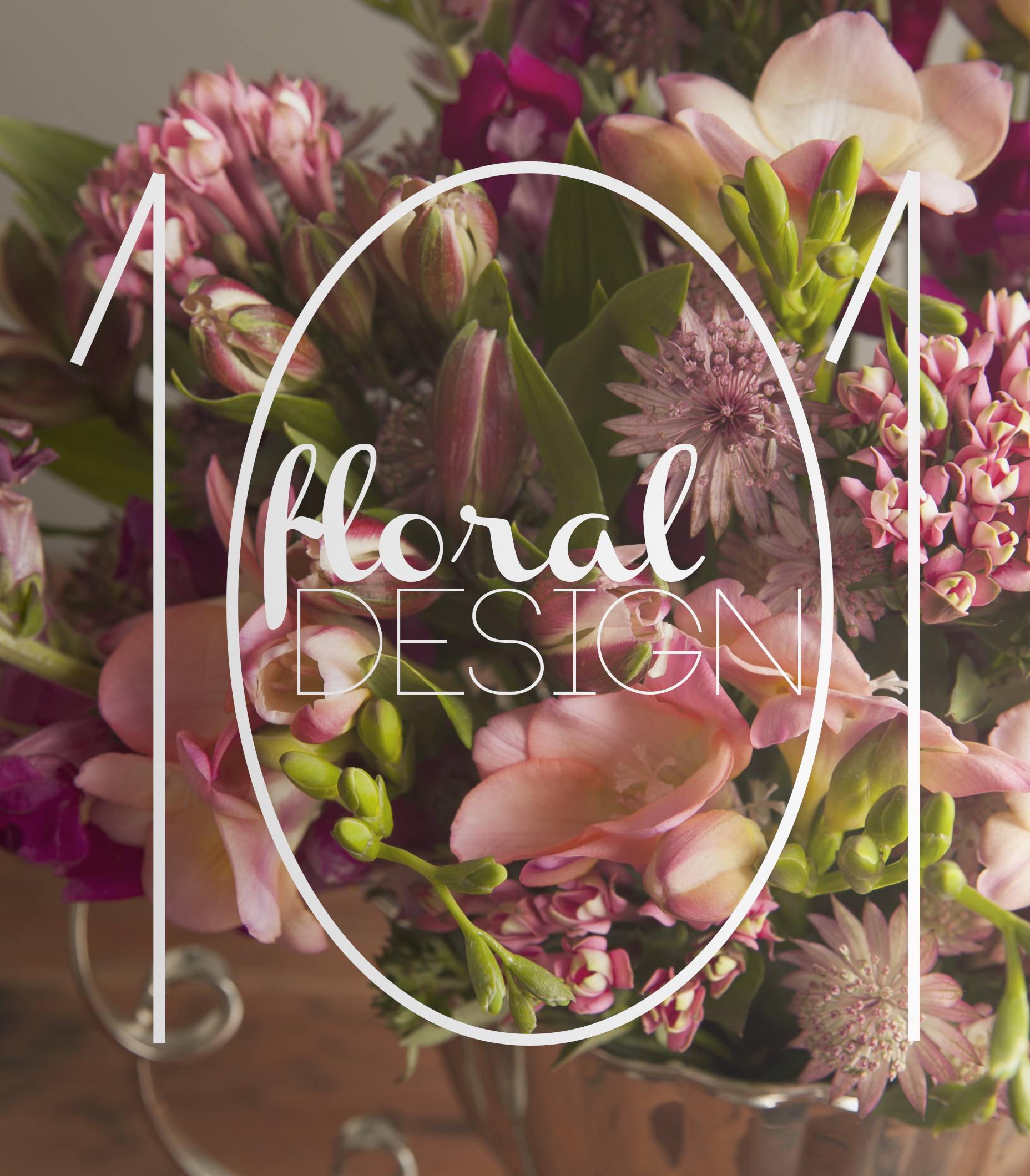 Over the next couple of days, florists around the world will be churning out copious amounts of rose-filled arrangements for the thousands upon thousands of hopeless romantics looking to win hearts this Valentine's Day. We're still big fans of the way fresh flowers say "I love you," and we're certainly not over the idea of showing love and affection with a beautiful bouquet. But if the thought of spending half of your paycheck on a dozen red roses has you feeling nauseous, or if you're simply looking for something a little more personal, you're not alone. We think we just might be able to help. With a growing interest in the art of flower arranging and the increasing popularity of all things DIY, we've been inspired to create a series of "Floral Design 101" posts, starting with a couple of very Valentine's Day-friendly arrangements. For this first post, we turned to Seth Vaughn, a brilliant member of our multitalented design team (the same team responsible for all of the fabulous floral in our showrooms each market). Below are his two swoon-worthy creations, along with all of the tips and tricks you'll need to make a romantic arrangement of your own. Arrangement #1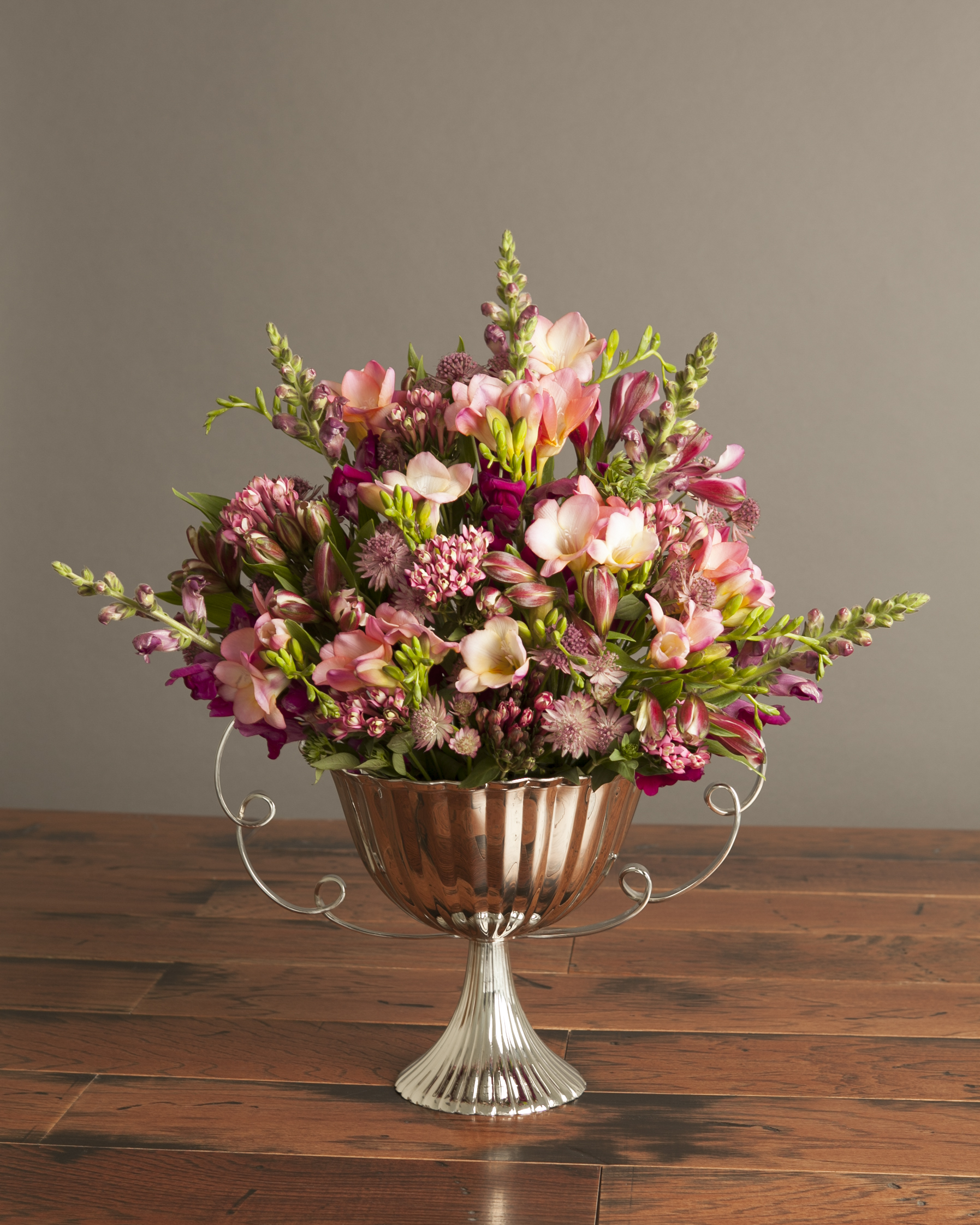 The Tools: We chose to use a small compote for this arrangement, inspiring a more traditional, English garden-style design. You can use a vase or an urn of a similar size. You'll want to make sure that your vessel of choice is watertight. If you are using floral foam (we do use Oasis for this arrangement), be sure that your container is opaque. Finally, you'll need a pair of floral shears or sharp scissors and a pitcher of clean water. The Composition: For this arrangement, choose 4-5 flowers of various shapes, sizes and textures. It is important to have variety in shape and texture to insure that your arrangement maintains visual interest. If you are new to floral design, it is typically best to start with a monochromatic composition by using flowers that are various shades of a single color. This will keep the arrangement from looking too busy. We chose the five flowers below, all in different shades of pink.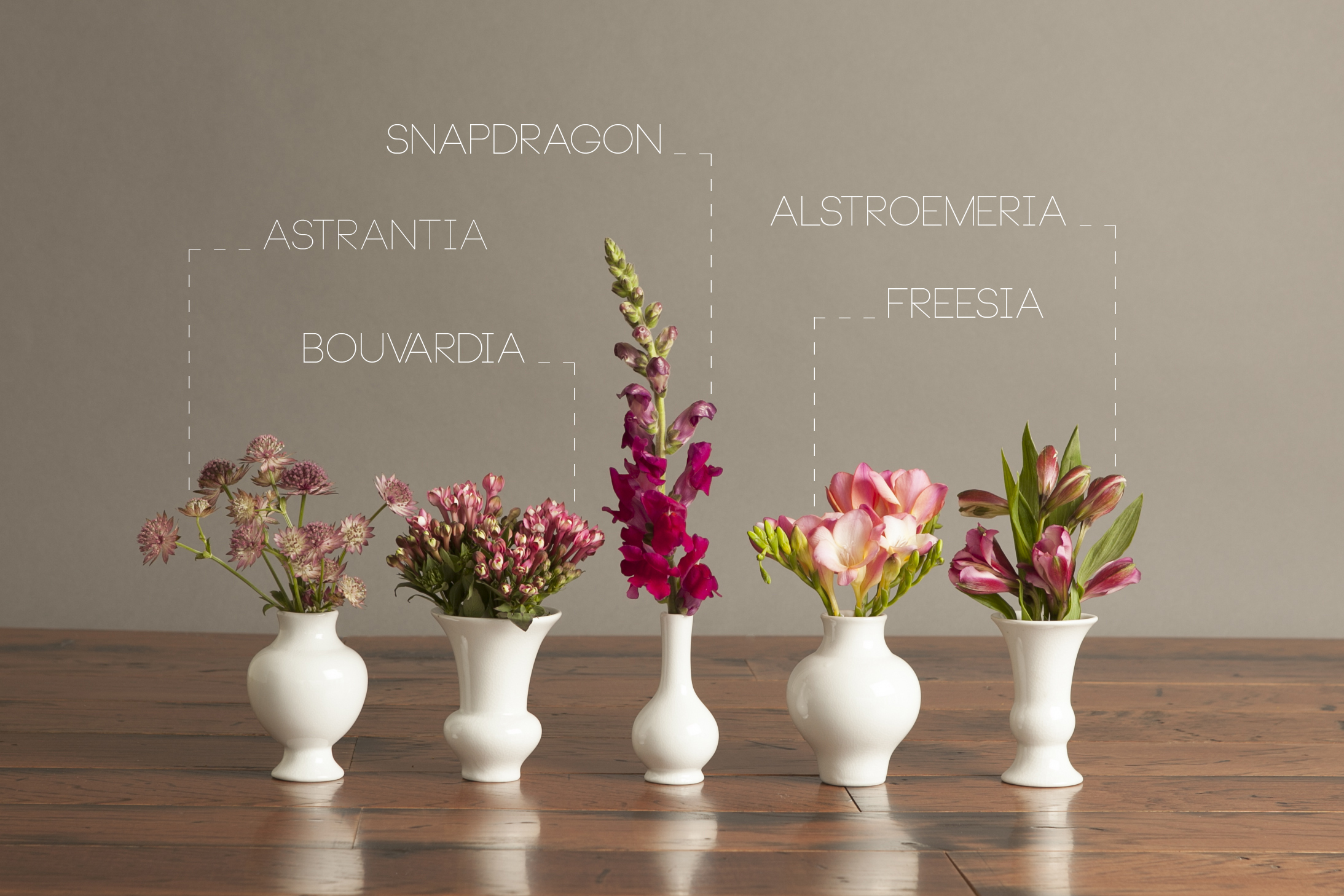 The Process: When starting an arrangement, begin by using the tallest pieces to establish height and create a frame for the others. (A general rule is to keep the tallest stems at roughly 1 1/2 times the height of the vessel.) Next you'll want to add in a few of your "face" flowers, the especially beautiful blooms that will act as focal points. From there, you'll slowly fill in with other pieces, closing in gaps and creating shape. It's important to step back now and again to evaluate shape and size, making sure that you don't overfill the arrangement.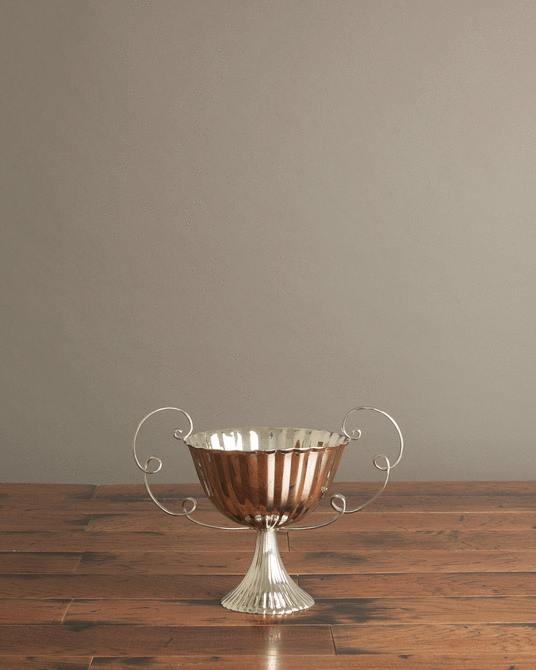 Arrangement #2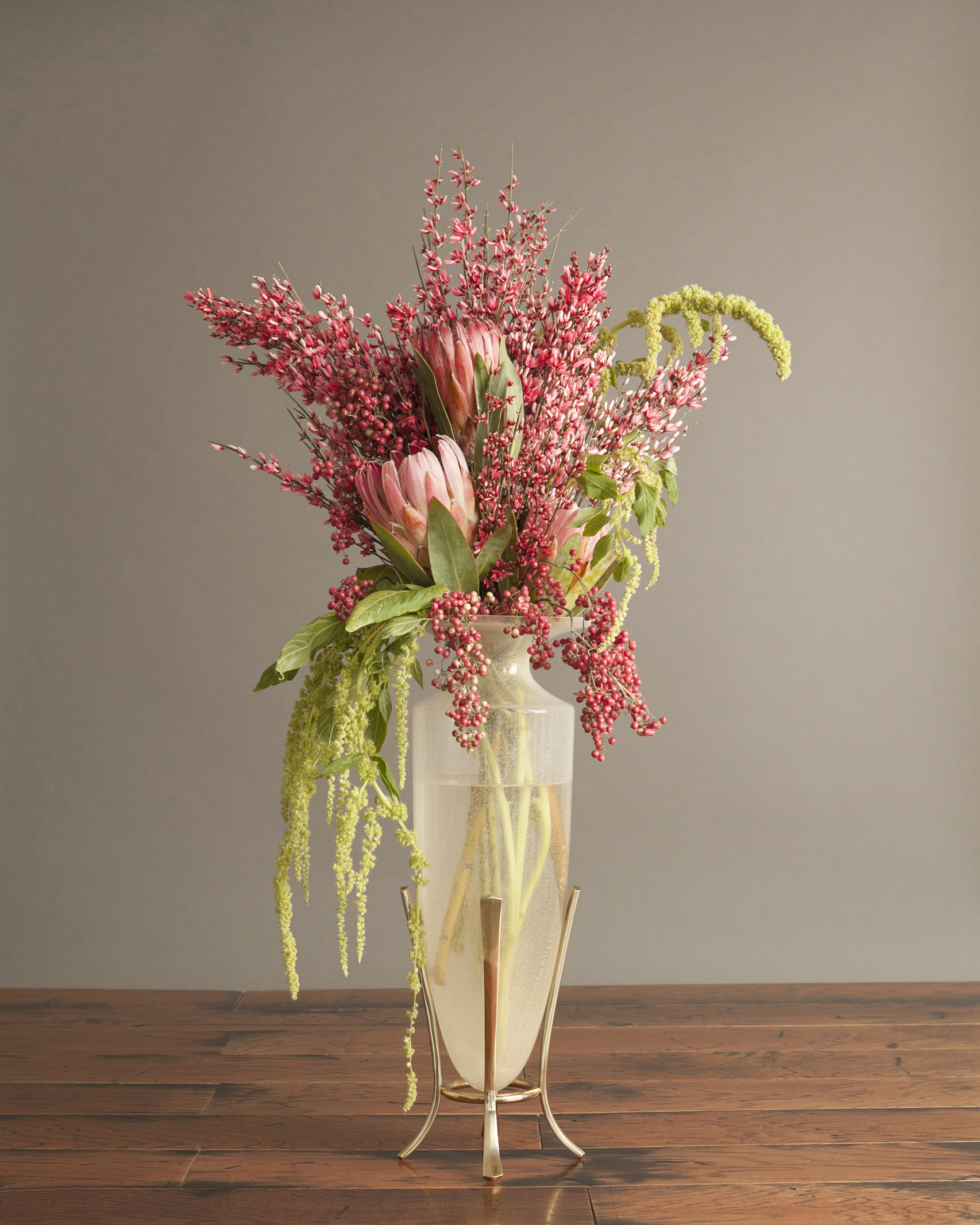 The Tools: For the second arrangement, we chose a taller, slimmer glass vase. When using a clear vessel, it's especially important that you are using clean, clear water. And again, you'll need a good pair of scissors or floral shears. The Composition: We kept this arrangement fairly minimal, using only 4 different pieces. Because of the tall, slender shape of the vase, it was important to choose something that would cascade down the sides nicely, as well as something that would provide some height for balance. Another thing to consider when choosing floral is longevity. Certain flowers will last much longer than others, so if the shelf life of the arrangement is important to you, be sure to choose flowers that will hold up (such as the Protea and Genestra used in this arrangement). Again, keeping the color scheme fairly simple insures that all of the different flowers will blend beautifully together.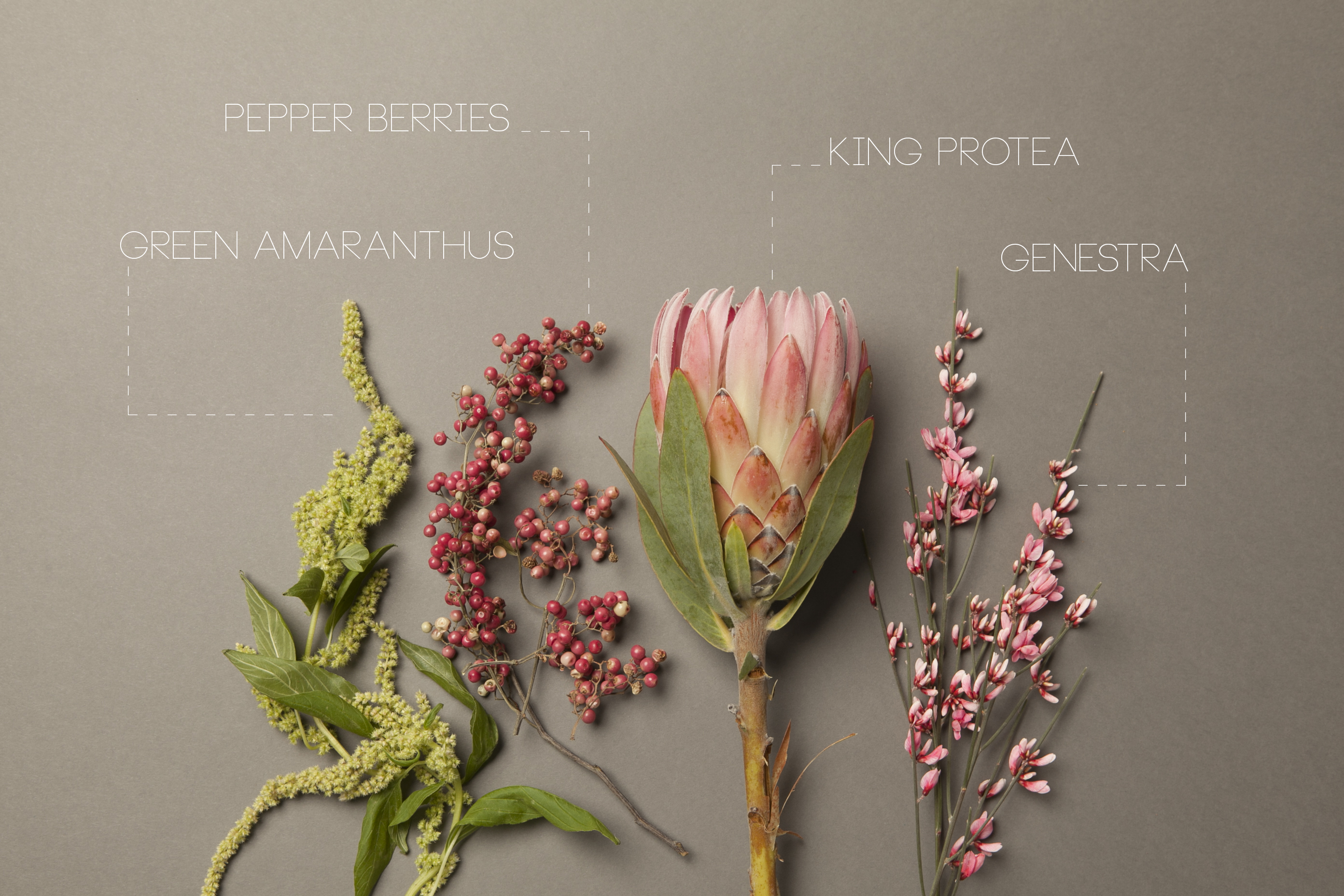 The Process: Despite the difference in shape and composition, the process is very much the same. Start with the highest and, in this case, lowest pieces, creating a frame to work with. Start light... get your big hits in first (the "face" flowers) and then fill in with the others. When using a clear vase, it's important to clean the stems well, removing all of the leaves and smaller stems that will be below water. This not only keeps the arrangement looking neat, but also keeps the water clean and prevents rotting. After the arrangement is complete, it's best to keep it well hydrated and away from any direct sun.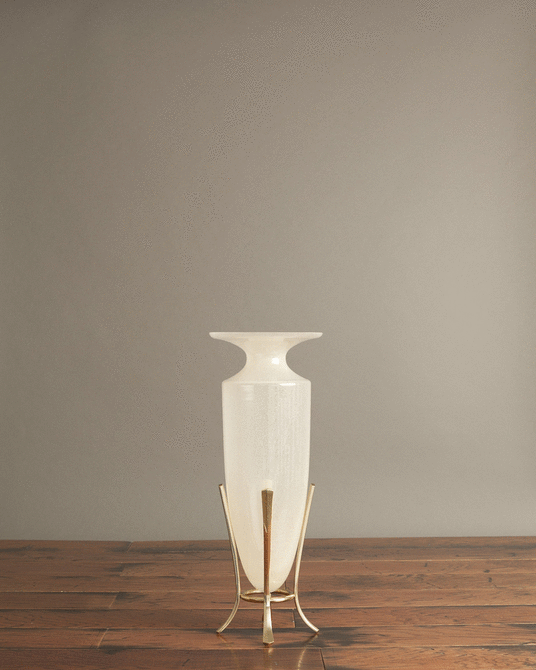 Whether you're hoping to impress the love of your life, or simply looking to do something special for a dear friend (or yourself!), we hope this little how-to has been helpful and inspiring! Happy Valentine's Day! Get the look... Global Views
Loop De Loop Compote
Global Views
S/5 Mini Chinoise Vases
Studio A
Alabastron Granilla Vase
(Or check out all of our other great vases and urns
here
and
here
!)