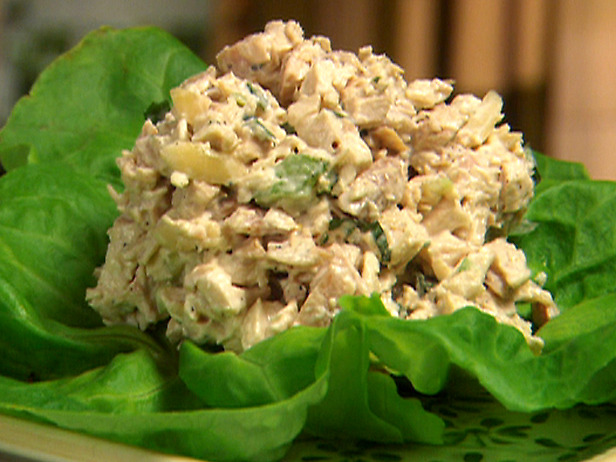 One of Frederick's most frequently asked for recipes is the Chicken Salad served in our showrooms. And it is PERFECT for this holiday weekend.
Chicken Salad
Ingredients
2 cups diced cook chicken
1/3 cup to 1/2 Hellman's mayonnaise
Chopped celery
Lawry's seasoning salt
I buy split chicken breasts that have bone in and skin on.  Place these in a large pot, cover with water, add an onion (optional) for flavor and the bulb part of the celery and any outer ribs of celery that are not pretty.   Bring to a boil and cook until done – about 45 minutes.  When cooked through, pour off the water and when the chicken is cool, remove the skin and bones, and dice.  I usually do this the day before so the chicken is very cold when I add the mayonnaise and celery.  Chop the celery, add to the chicken, and begin to add the mayonnaise – you want to be sure the chicken and celery mixture is coated but not dripping in mayonnaise.  Sprinkle the Lawry's seasoning salt and mix – again, be sure to add the seasoning salt slowly – adding  and tasting until you feel good about the flavor.
I don't much care for Lawry's seasoning salt in anything other than chicken salad – but it is delicious in it!
Questions or comments about these recipes? Please e-mail [email protected].