Leo Pendant-Single Drop-Satin Brass-Sm
Leo Pendant-Single Drop-Satin Brass-Sm
Dimensions
Overall 61.75"H x 4.25"Dia. (0.9 lbs)
Overall 156.85cm H x 10.8cm Dia. (.4.08 kg)
Canopy 2.5"Dia.
Canopy 6.35cm Dia.
Crystal 3"H x 1"D
Crystal 7.62cm H x 2.54cm D
Full Drop 4.6"H x 1.3"Dia.
Full Drop 11.68cm H x 3.3cm Dia.

1 PC Integrate LED
Cord is adjustable
Driver Input Voltage: 120V Output Voltage: 3-15V Input Power: Max 3W Output Current: Max 350mA
UL certification # E484108 and ETL control # 5009537, 1015#, 18AWG, Length:10"/LED Bulbs-lifetime/ Replace

There's just something magical about gleaming Quartz Crystals. Alluring, healing, chic, sexy, our Leo Collection checks all the boxes and more. Made from gorgeous hand polished natural quartz crystal paired with soft satin brass, the Leo Collection turns any space into a work of art.
View Details
Benefits of Registering
Order Online
View Inventory
Create Projects
Download Tear Sheets and Product Images
Receive our latest updates
Registering for Global Views also registers for Studio A | Home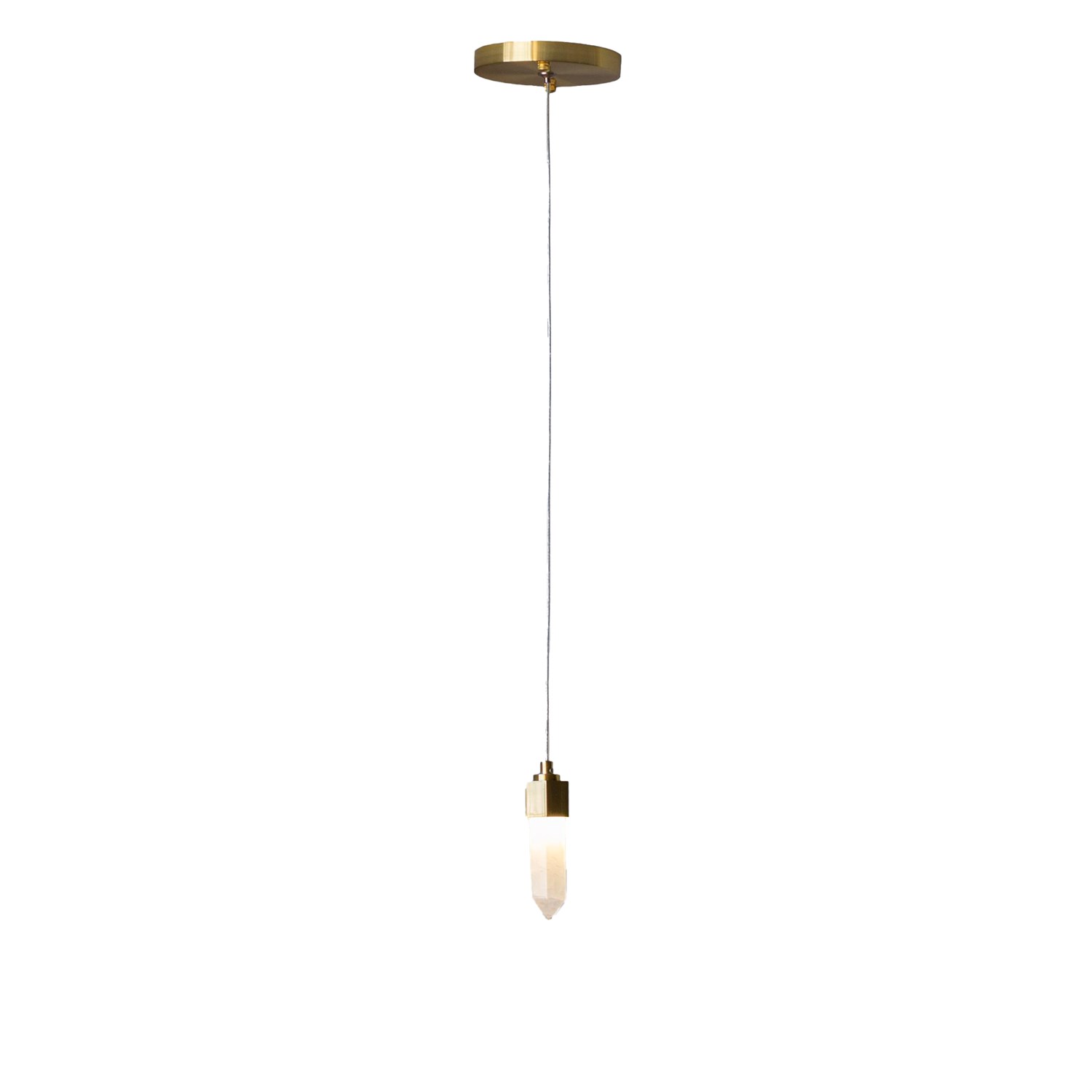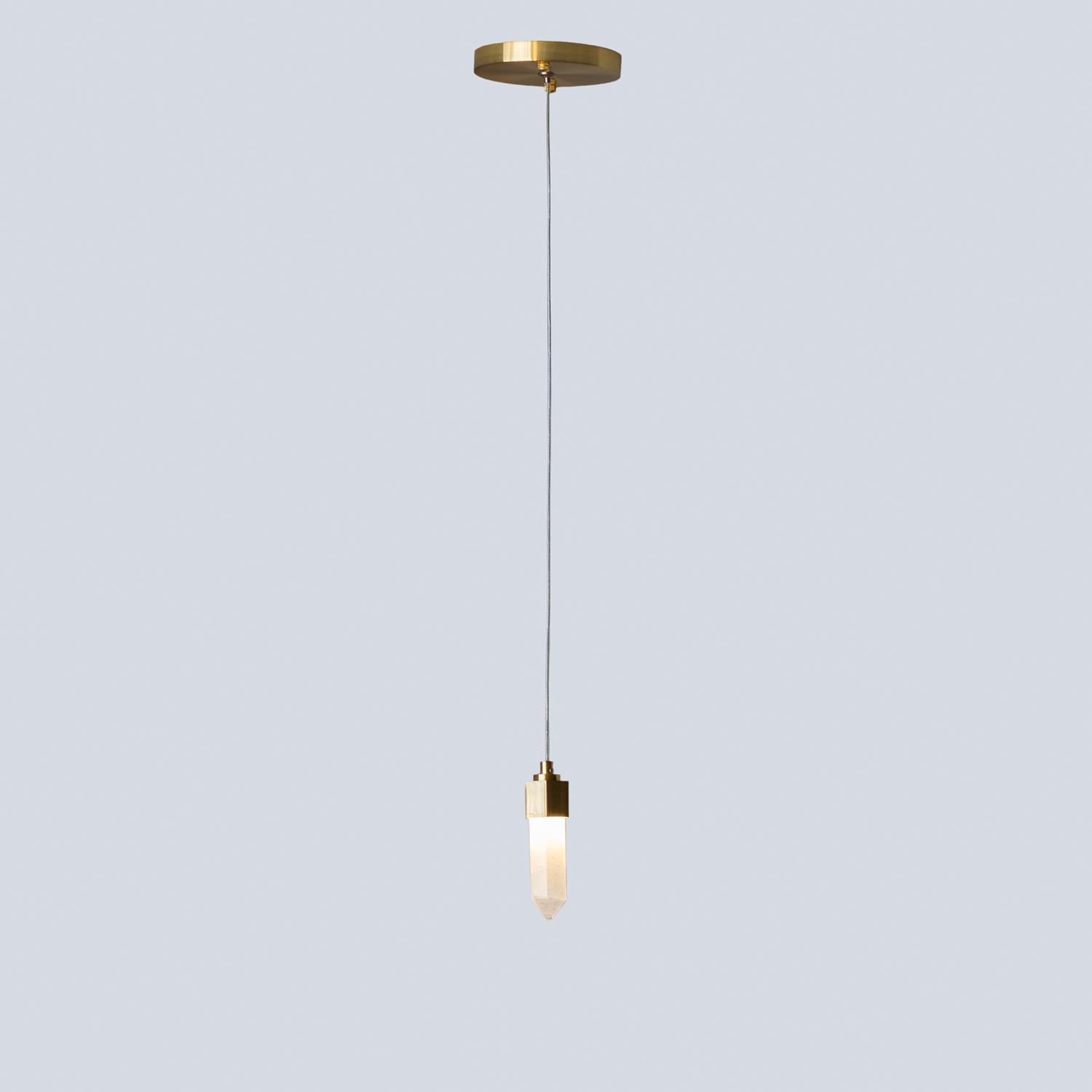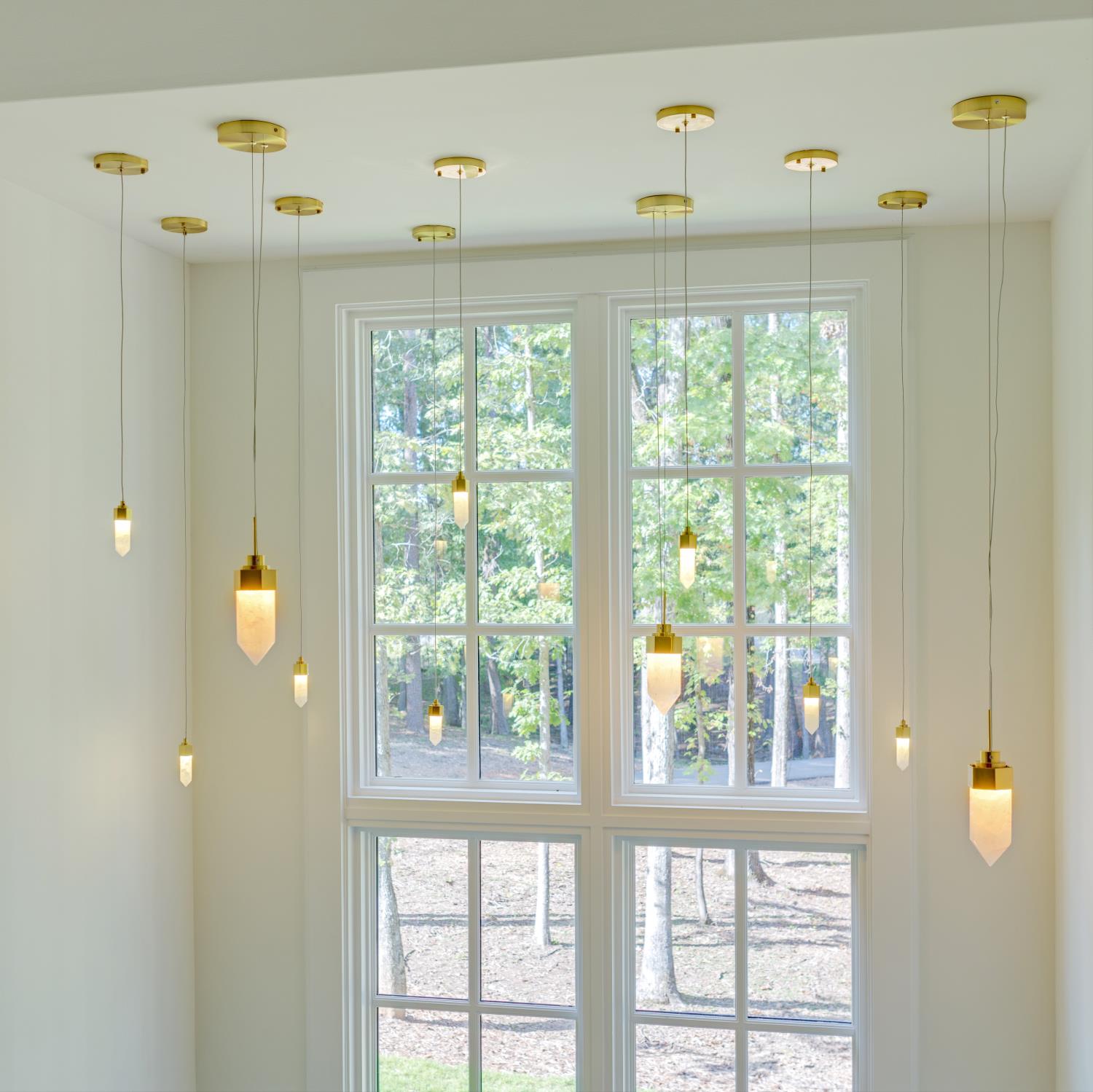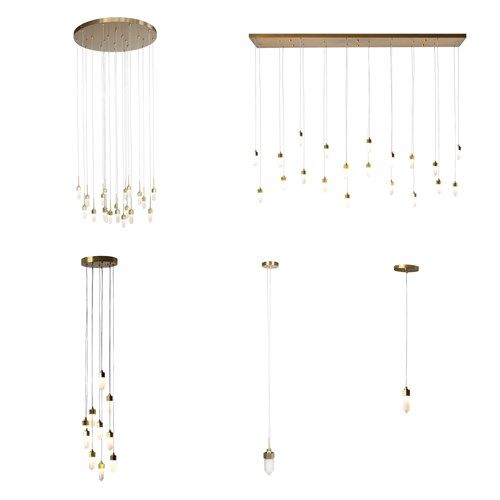 Leo Pendant-Single Drop-Satin Brass-Sm
IMAGE GALLERY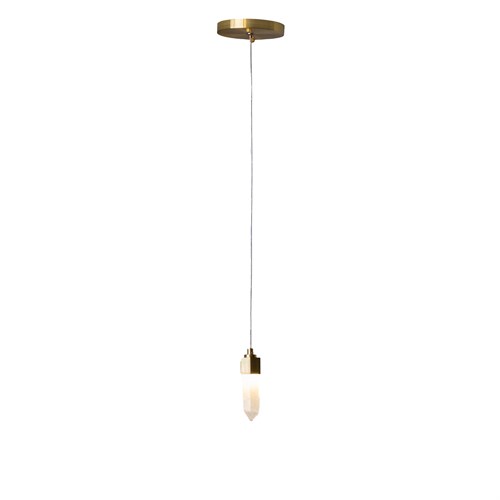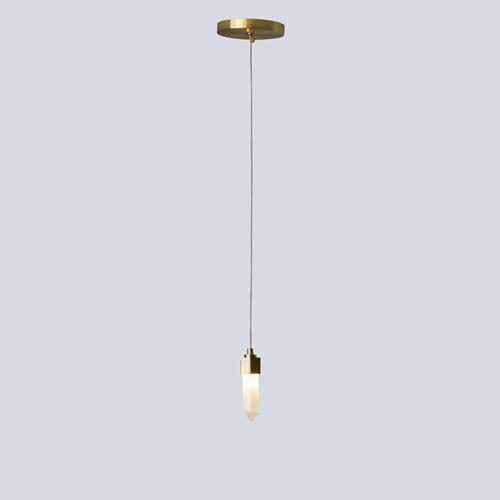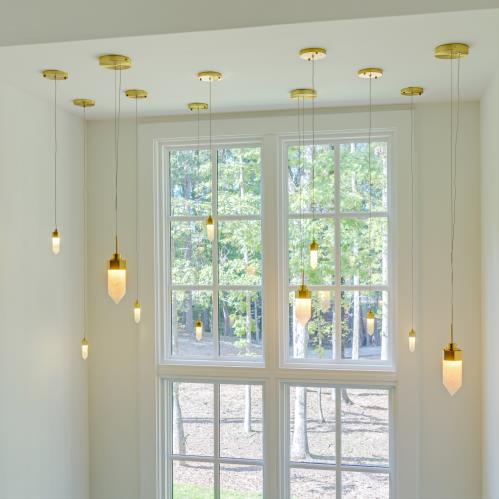 VIDEO GALLERY

Retail Locator