Prism Pendant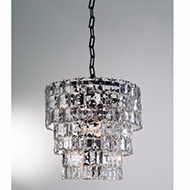 Dimensions
Overall 26"H x 25"Dia. (104.75 lbs)
Overall 66.04cm H x 63.5cm Dia. (47.51 kg)
Prism 10.5"L x 4"W x 0.75"D
Prism 26.67cm L x 10.16cm W x .190.5cm D
Base 22"H x 25"Dia.
Base 55.88cm H x 63.5cm Dia.

Holds six 60W "A" lamp bulbs
5' decorative chain plus 1' metal chain
Weight of this fixture is more than 50 lbs. We have provided extra means of attachment direct to the ceiling independent of J Box.
Bronze
Dust base with dry cloth, hand wash glass p

46 pieces of faceted glass hang from the three-tiered frame of the Prism Pendant casting a magical glow of reflection and refraction. Its 26-inch height give it a commanding presence.
View Details
Benefits of Registering
Order Online
View Inventory
Create Projects
Download Tear Sheets and Product Images
Receive our latest updates
Registering for Global Views also registers for Studio A | Home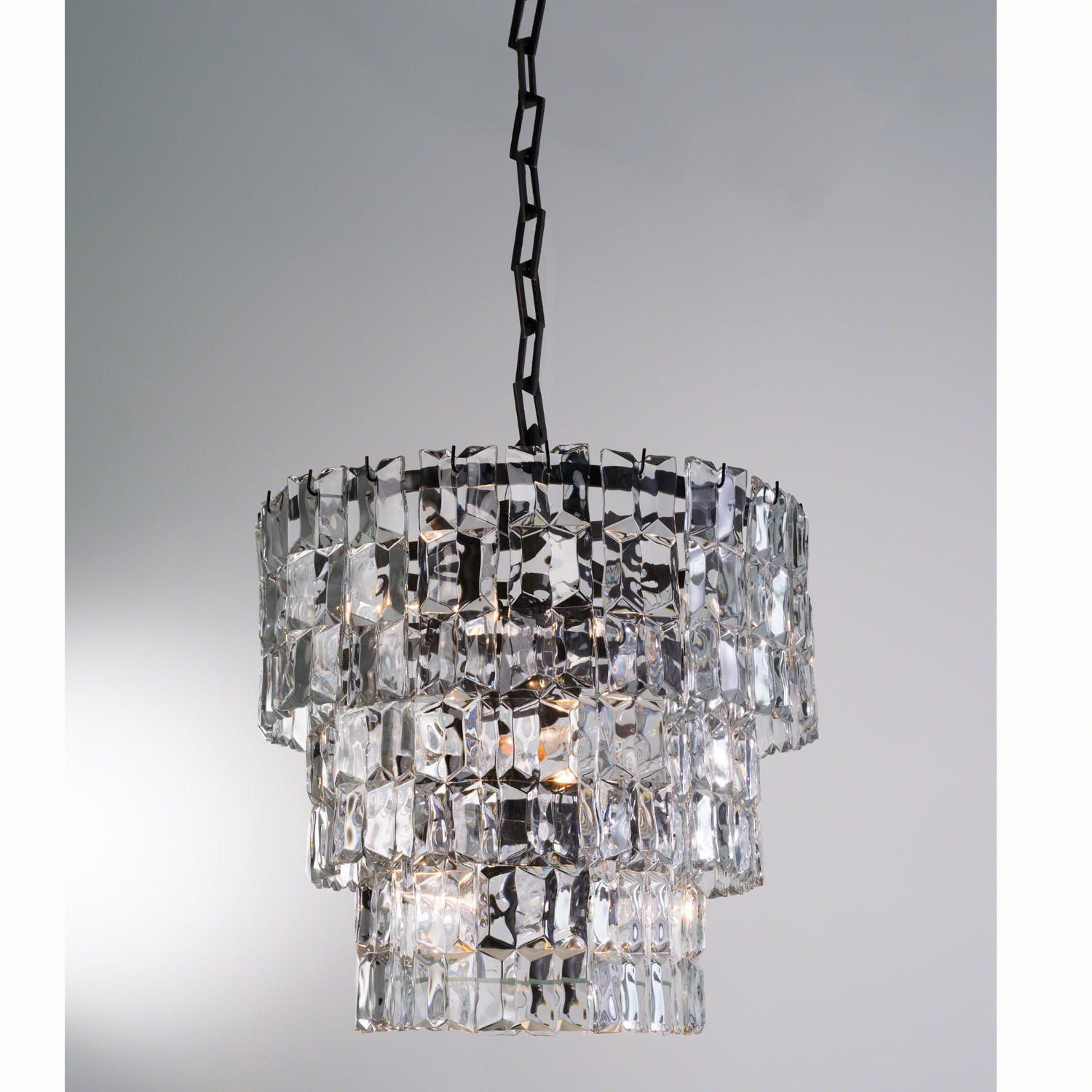 IMAGE GALLERY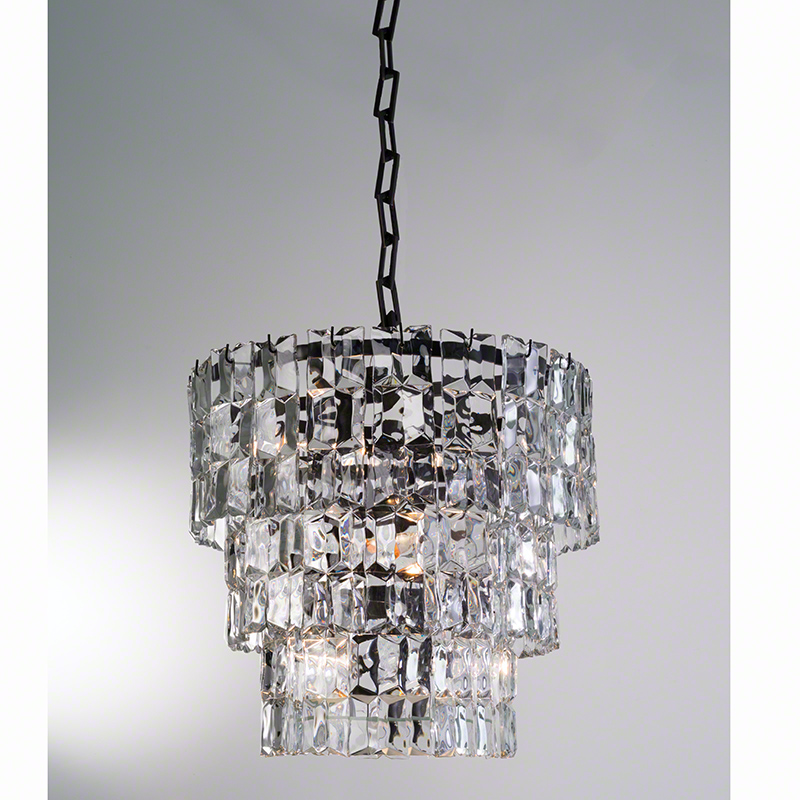 Retail Locator