Quatrefoil Pendant-Nickel
Quatrefoil Pendant-Nickel
Dimensions
Overall 63.75"L x 34.5"W x 28"H (54 lbs)
Overall 161.93cm L x 87.63cm W x 71.12cm H (24.49 kg)
Finial 5"H
Finial 12.7cm H
Shade 5"H x 10"Dia.
Shade 12.7cm H x 25.4cm Dia.
Canopy 31.25"L x 6.25"W x 2.75"H
Canopy 79.38cm L x 15.88cm W x 6.99cm H
Foot center 14.75"H
Foot center 37.47cm H
Max height 76.5"L
Max height 194.31cm L
Min height 34.5"L
Min height 87.63cm L

Holds eight 25W "A" lamp bulbs
Four stainless steel shades
Hardware for hanging mounting plate to J-Box
UL listed
7' cord, 61" decorative chain


The quatrefoil decorative grill on the pendants is aluminum with a nickel finish; the hammered shades on the pendant lights are nickel colored stainless steel with solid nickel stems. The three rod chains meet in a single oblong canopy. This striking design and combination of materials will be a strong memory in any setting.
View Details
Benefits of Registering
Order Online
View Inventory
Create Projects
Download Tear Sheets and Product Images
Receive our latest updates
Registering for Global Views also registers for Studio A | Home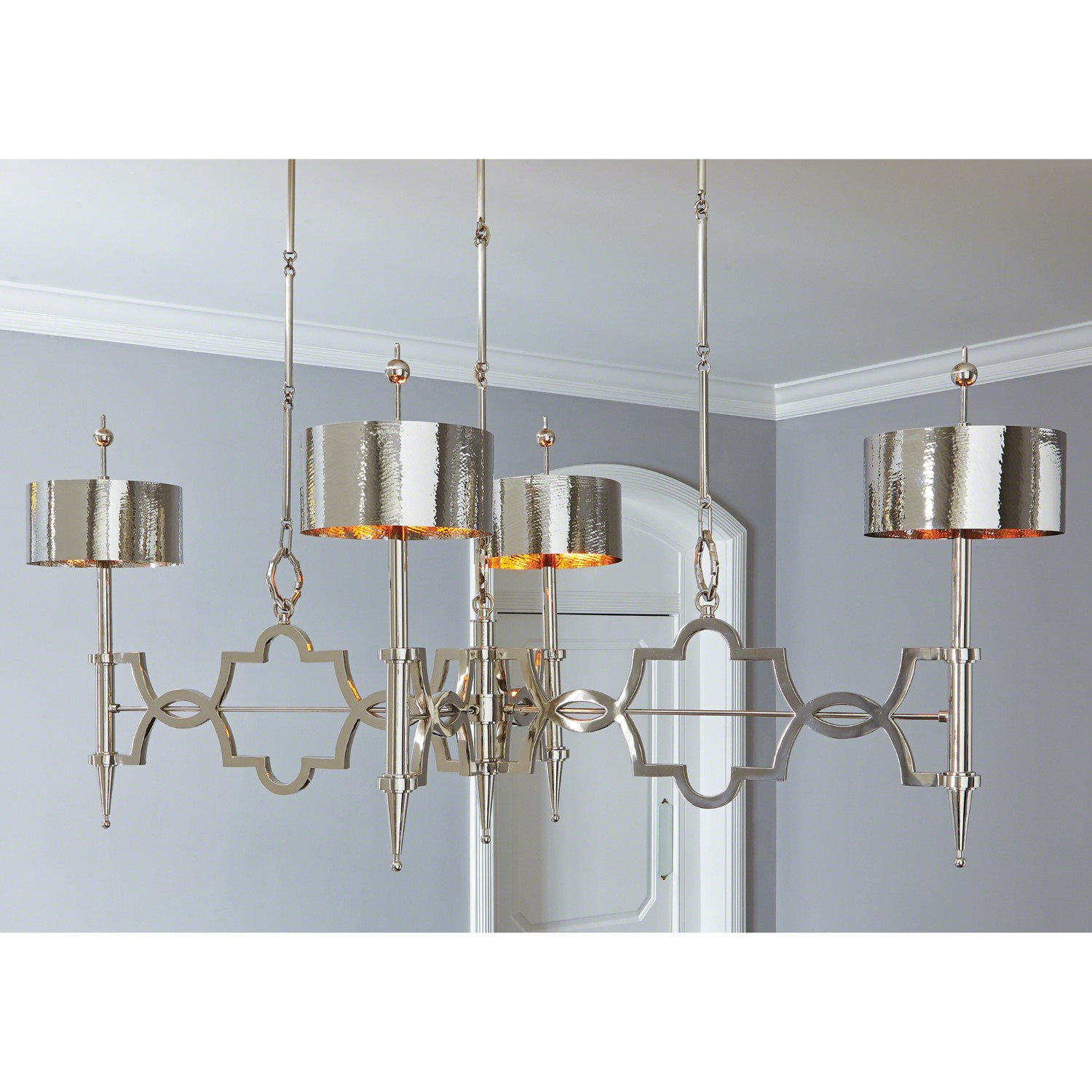 IMAGE GALLERY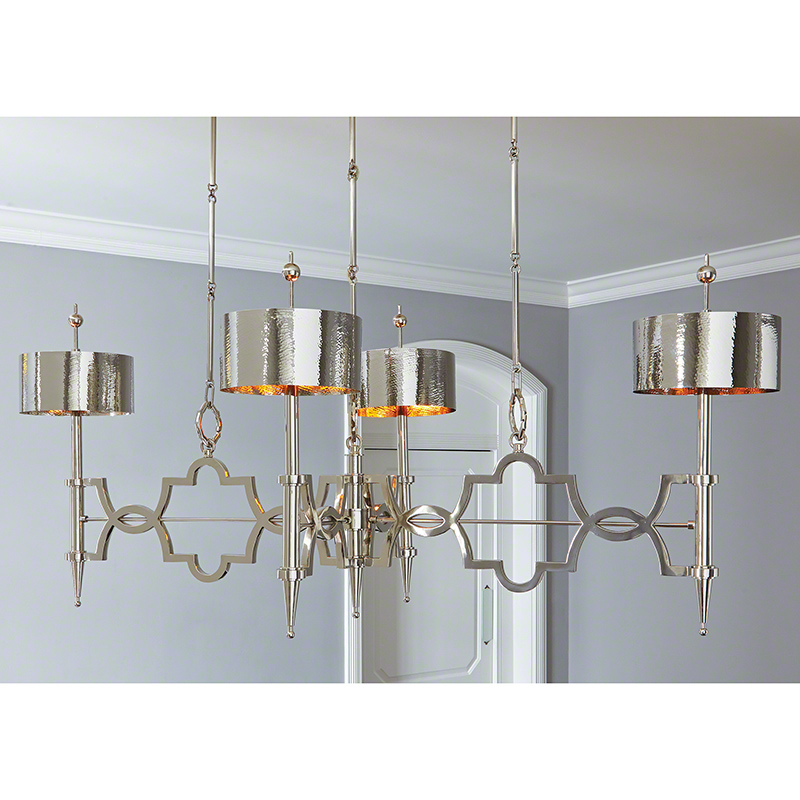 Retail Locator