Talouse Sconce-Antique Satin Brass/Black
Talouse Sconce-Antique Satin Brass/Black
Dimensions
Overall 7.25"W x 14"H (3.8 lbs)
Overall 18.42cm W x 35.56cm H (1.72 kg)
Arm Extension: min is 15.125" , max is 31.375" 31.37"L
Arm Extension: min is 38.42cm , max is 79.69cm 79.68cm L
Shade 7.1"H x 4"Dia.
Shade 18.03cm H x 10.16cm Dia.

Holds one type B 40 Watt bulb
Metal Shade : Exterior Black with brass rings, Interior brass
UL certification # E484108


Our Talouse Collection is classical, chic, and refreshingly unexpected all at the same time. The exaggerated cone shape and satin brass horizontal banded detail update the look and make this style great for a casual-cool vibe. A go with everything matte black finish on the metal shade complements the satin brass details perfectly. This collection is your go-to for on-trend, statement-making style.
View Details
Benefits of Registering
Order Online
View Inventory
Create Projects
Download Tear Sheets and Product Images
Receive our latest updates
Registering for Global Views also registers for Studio A | Home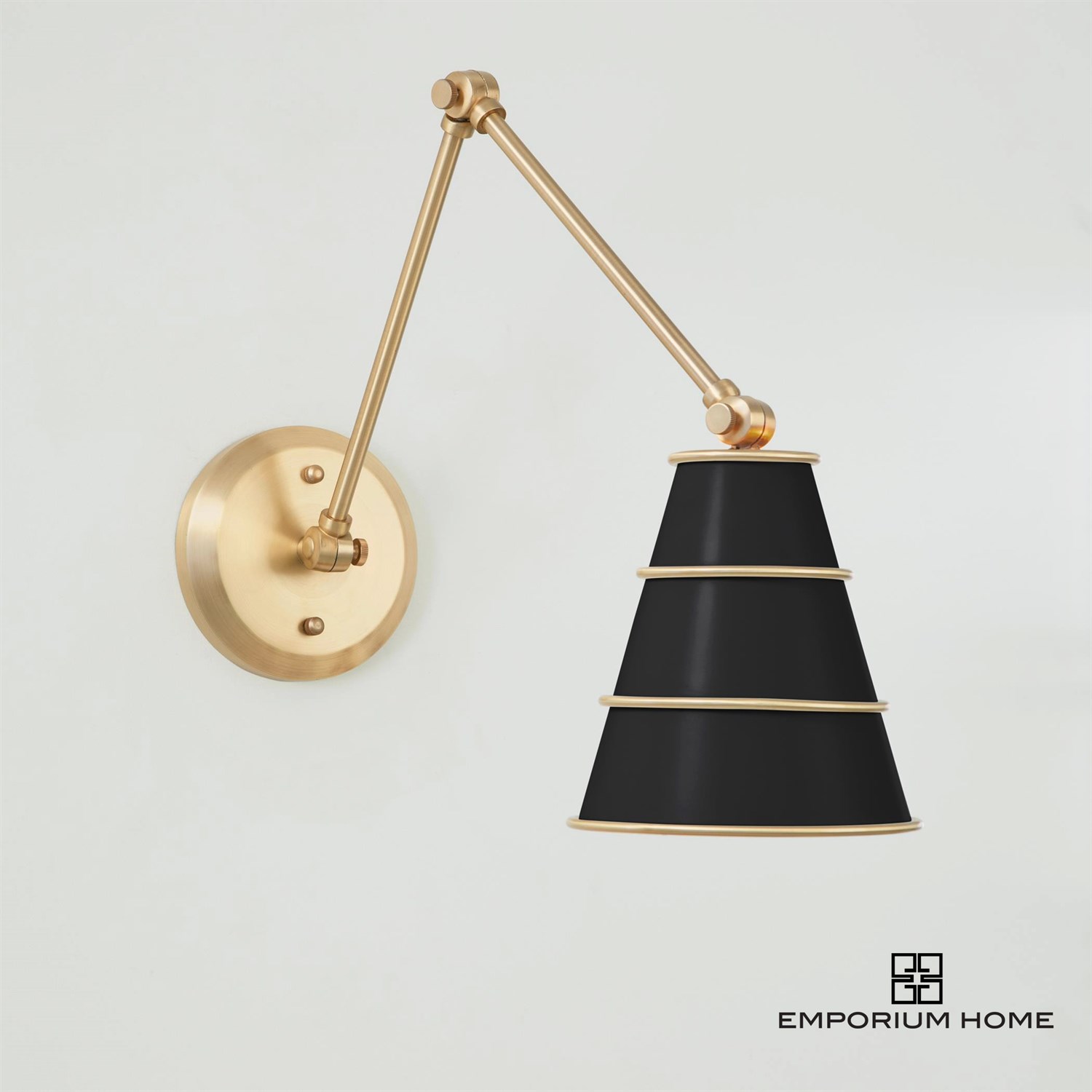 IMAGE GALLERY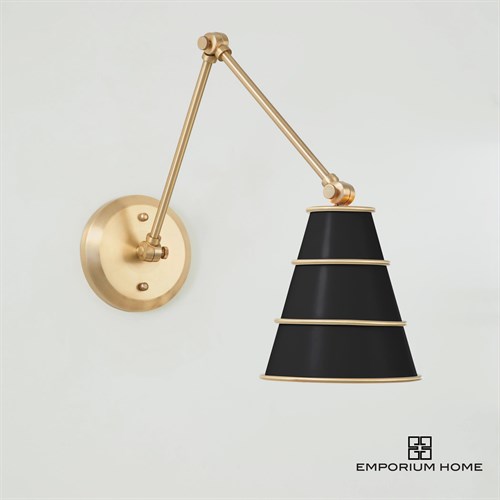 Retail Locator