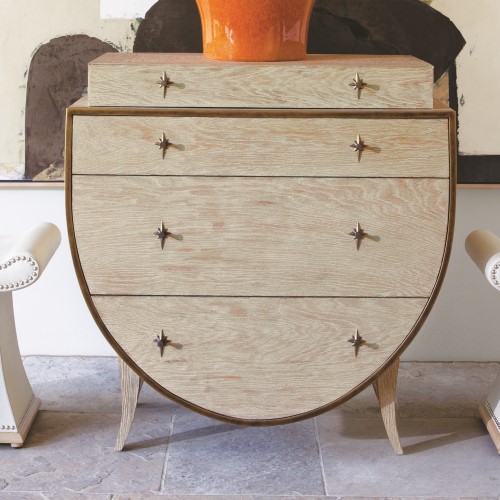 Click on image to view larger.
| BACK to thumbnails
ITEM#
DESCRIPTION
DIMENSIONS
TEARSHEET




This beautiful curved shaped chest is solid American white oak in a unique sandblasted finish. It has 3 functioning drawers with a nonfunctional stepped-in "faux" drawer at the top. Each drawer has two solid brass in a bronzed finish pulls with a star shaped back plate. The cabinet is trimmed at top and bottom with golden bronze finished metal.
©2016 Global Views. All rights reserved.