Driftwood Ottoman Tray-Grey
Driftwood Ottoman Tray-Grey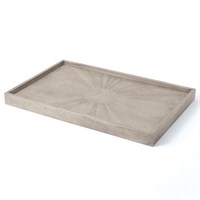 Dimensions
Overall 34"L x 22"W x 2.5"H (22.5 lbs)
Overall 86.36cm L x 55.88cm W x 6.35cm H (10.21 kg)

Mango (Genus: Mangifera, Species: Indica, COO: India), MDF
Mango
Grey Sandblasted
Dust with dry cloth. Can apply furniture wax to retain the finish/shine overtime. Do not leave spills unattended.


Reminiscent of the tones of time-weathered teak, the Grey Driftwood Collection is distinctive for its artful handcrafting. Although a tour de force of carpentry, the effect is effortless and casual. A starburst marquetry pattern, which is a consistent theme of the Driftwood Collection, emanates from the center point of the tray.
View Details
Benefits of Registering
Order Online
View Inventory
Create Projects
Download Tear Sheets and Product Images
Receive our latest updates
Registering for Global Views also registers for Studio A | Home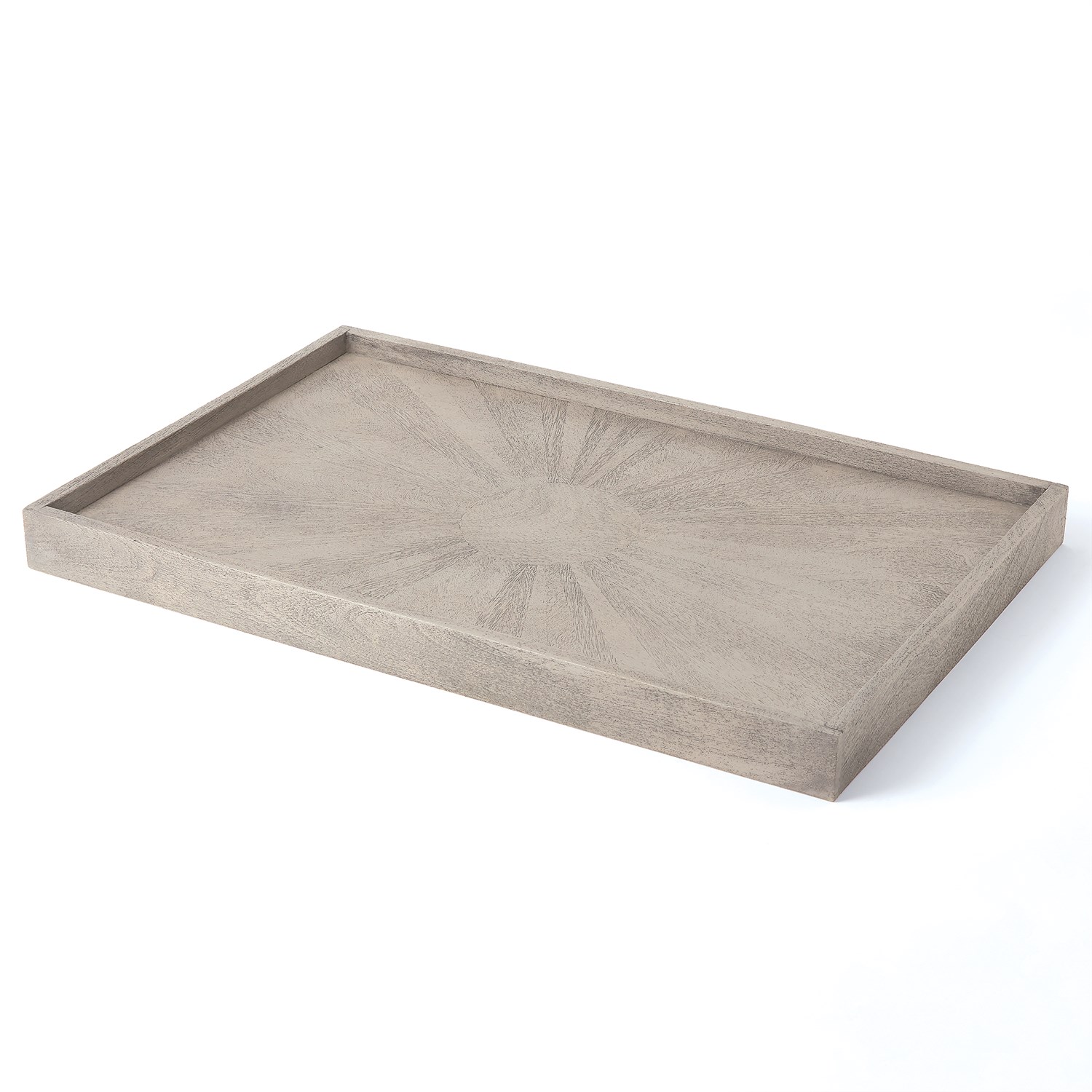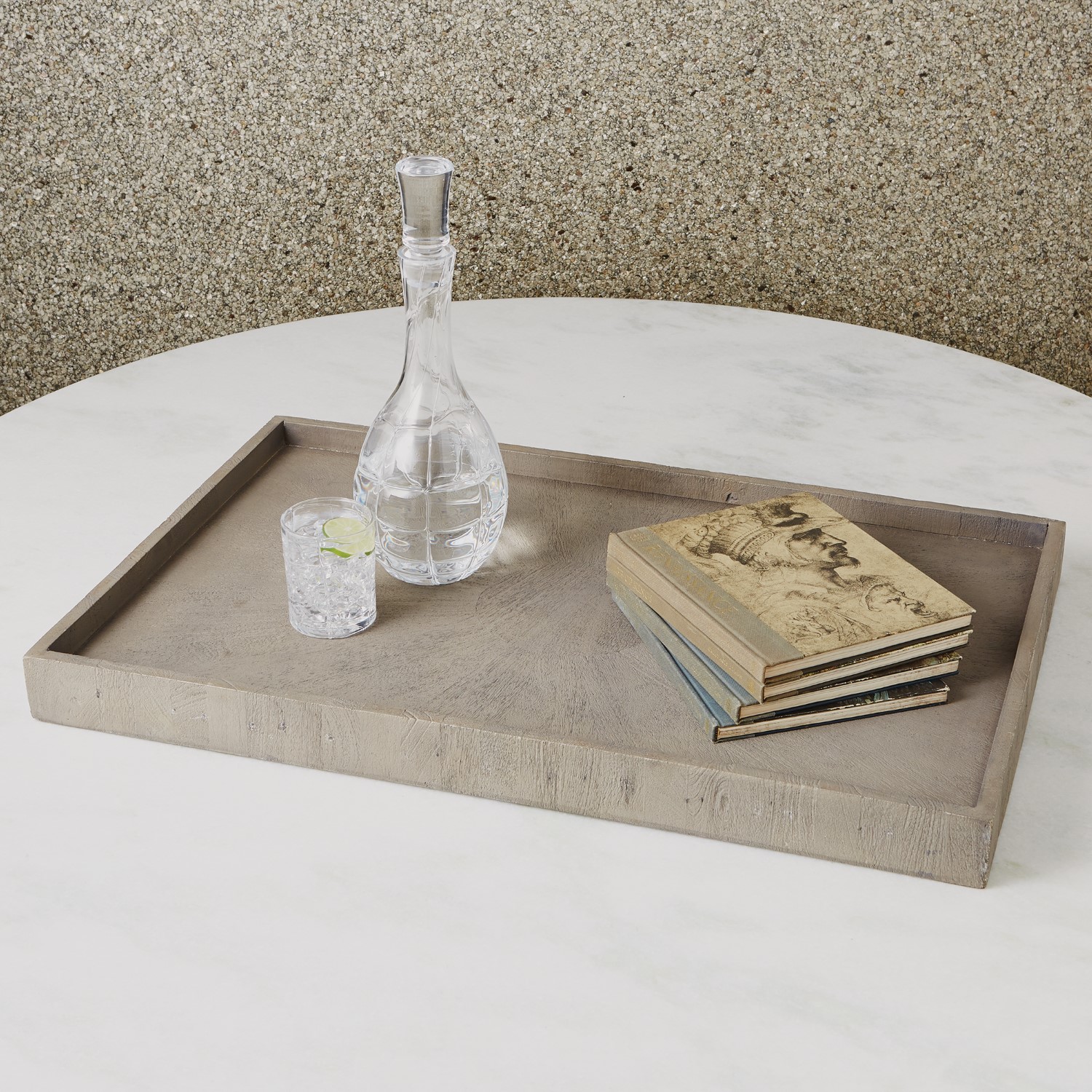 IMAGE GALLERY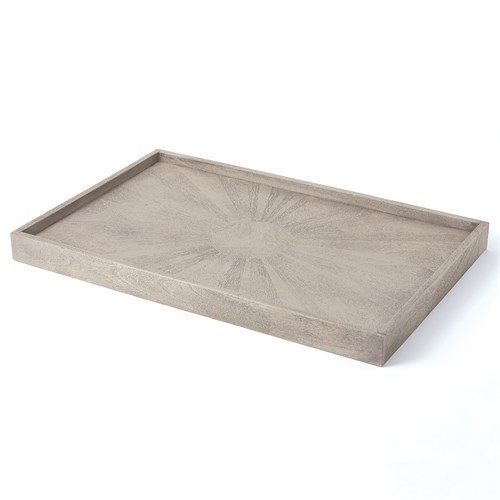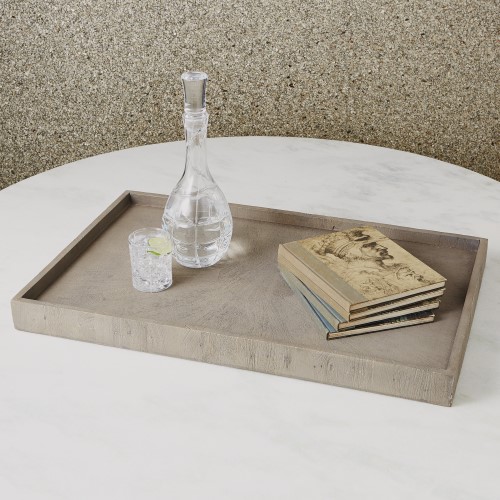 Retail Locator