Gabriel Mirror-White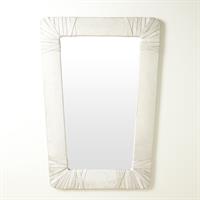 Dimensions
Small Part of mirror 28"W x 48"H x 1.5"D (25 lbs)
Small Part of mirror 71.12cm W x 121.92cm H x 3.81cm D (11.34 kg)
Reflective area 18"W x 38"H
Reflective area 45.72cm W x 96.52cm H
Wider part of mirror 33.5"W x 48"H x 1.5"D
Wider part of mirror 85.09cm W x 121.92cm H x 3.81cm D

MDF
Clean mirror with glass cleaner


This wonderfully proportioned mirror is upholstered in a luxurious hair-on-hide with hair-on-hide wrapped corners. The tapered shape of the Gabriel mirror can be hung with either the wide or the narrow end at the top. Available in white and black hair-on-hide.
View Details
Benefits of Registering
Order Online
View Inventory
Create Projects
Download Tear Sheets and Product Images
Receive our latest updates
Registering for Global Views also registers for Studio A | Home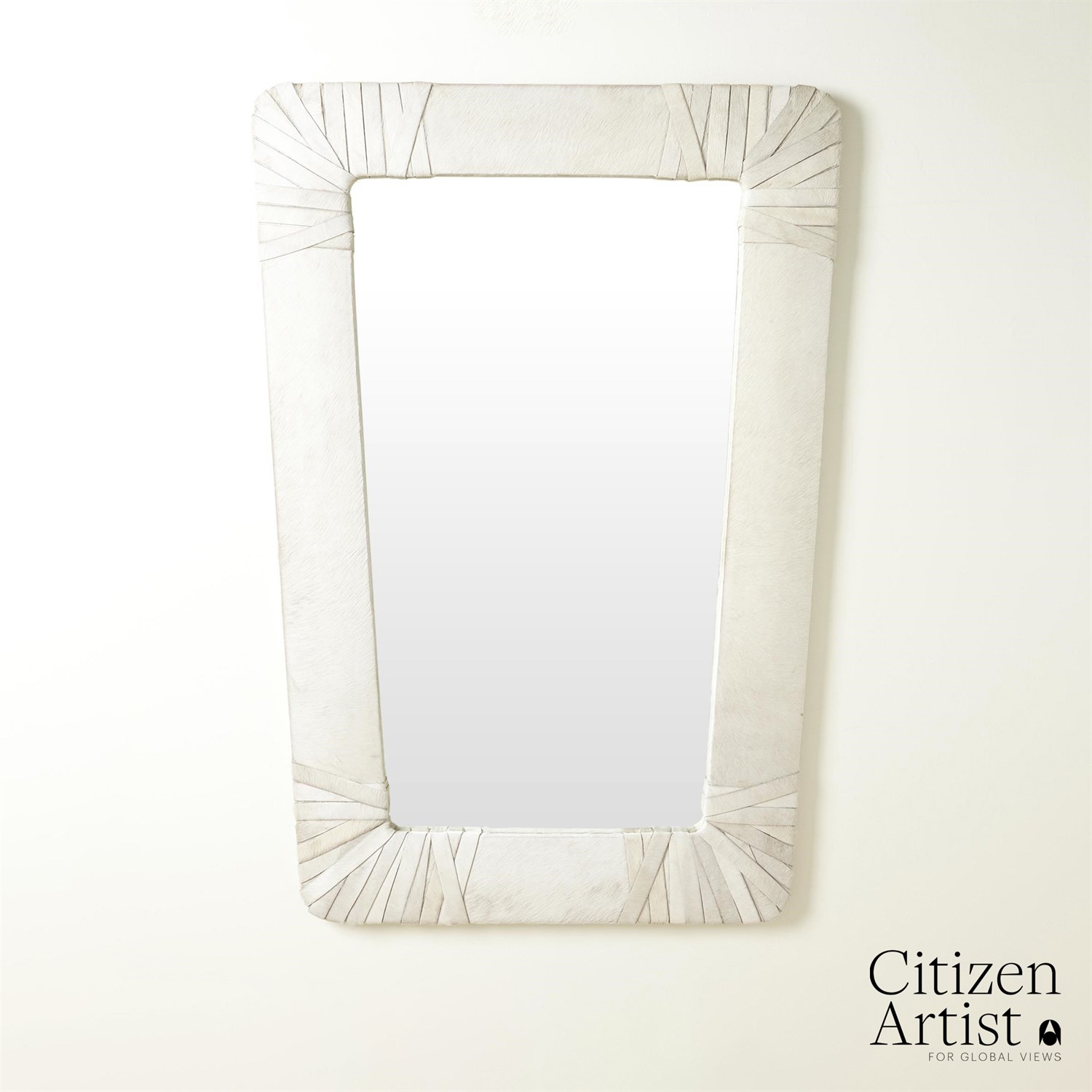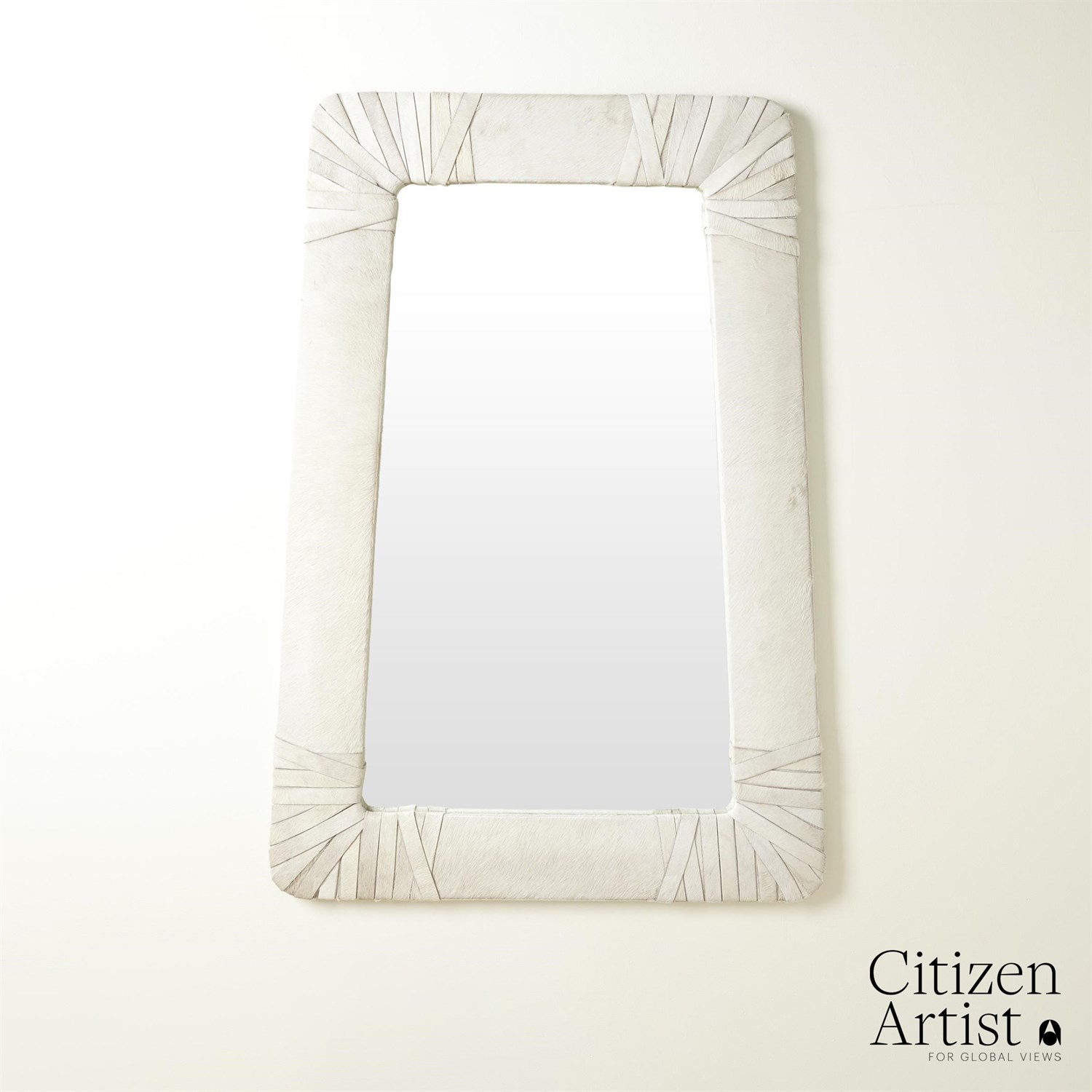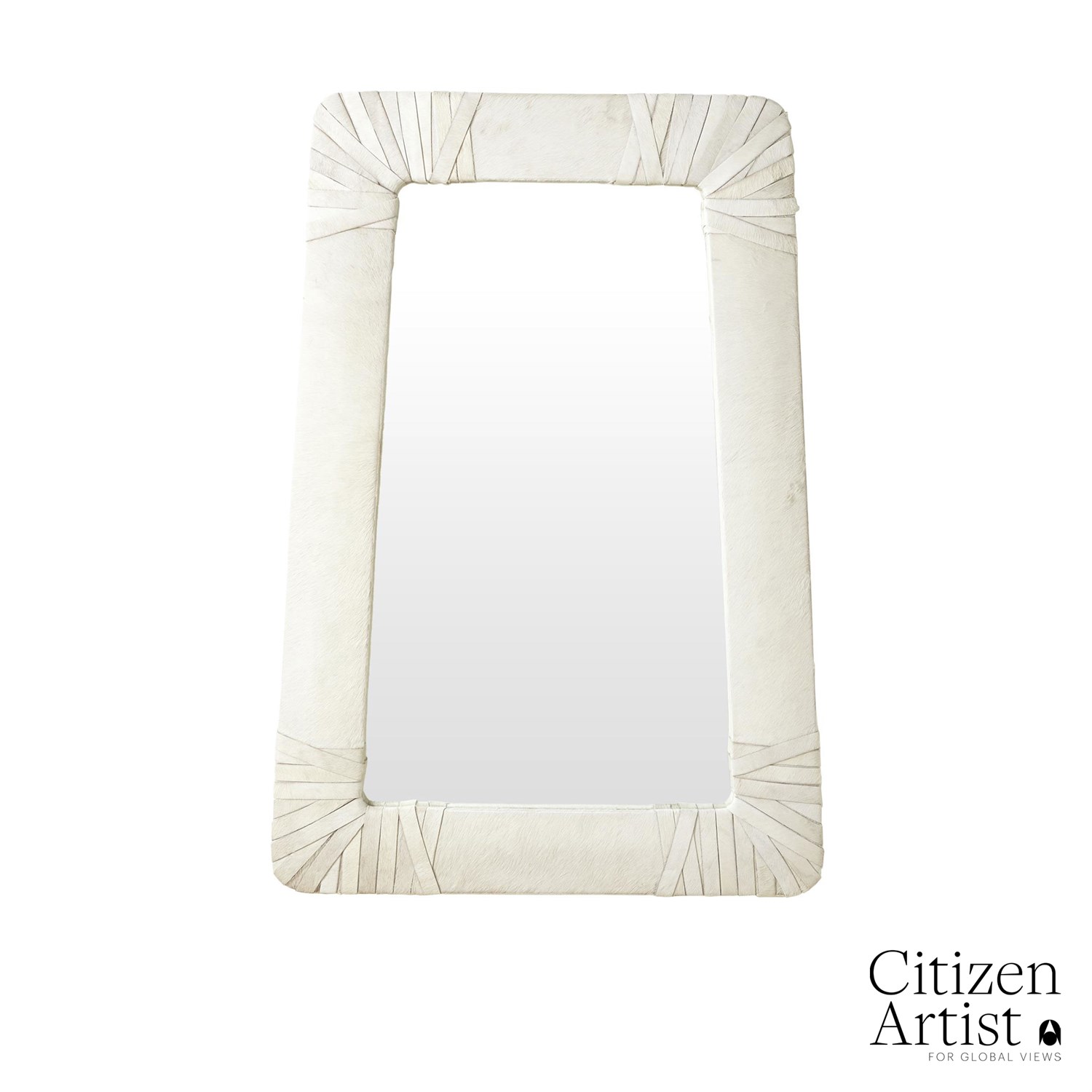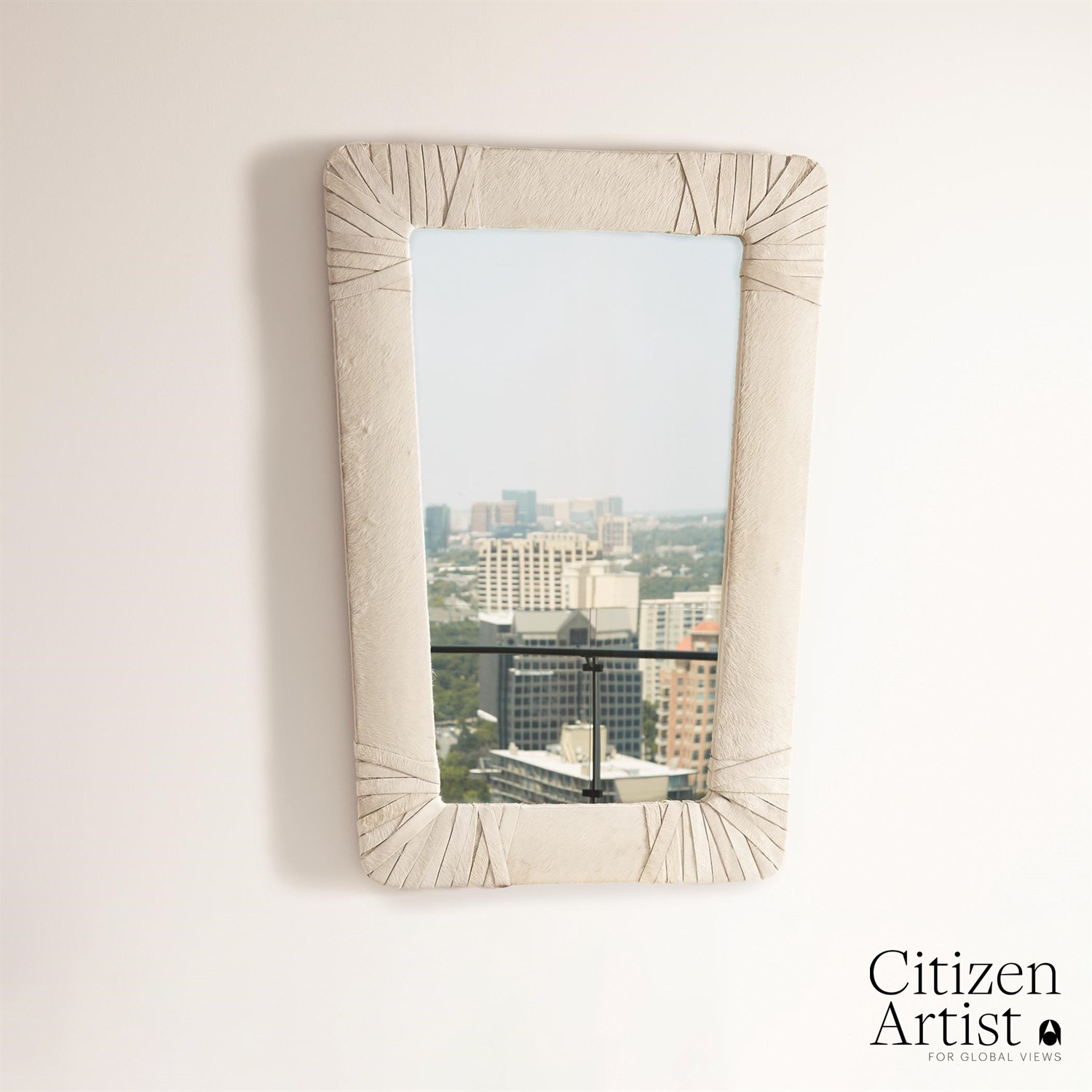 IMAGE GALLERY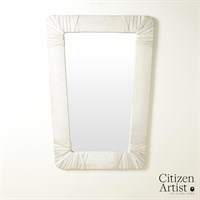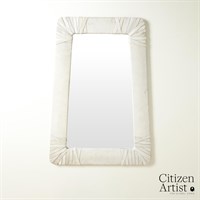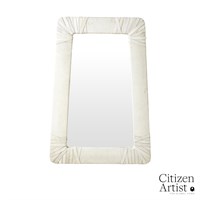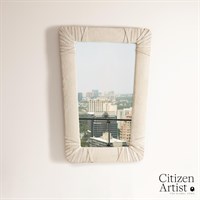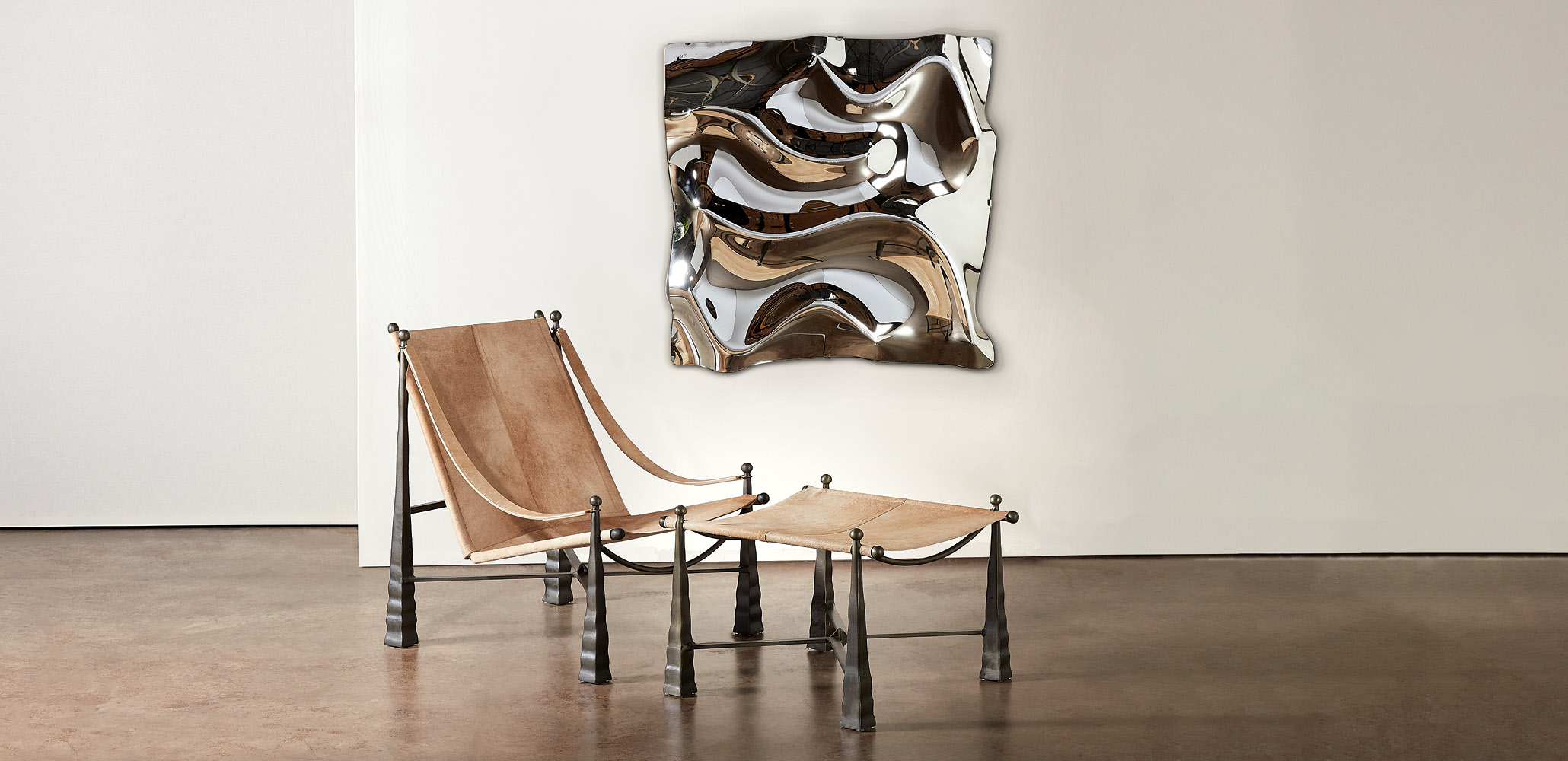 Citizen Artist, founded by Emmy award-winning designer Joshua Rose and Chinese medical practitioner Rafael Kalichstein, strives to be an arbiter of taste and holistic living. Blending the line between what is beautiful and what sustains, Citizen Artist designs art, rugs, furniture, lighting, and accessories. With offices in Los Angeles and Miami, Citizen Artist also designs hospitality, commercial, and luxury residential projects worldwide.