Illuminated Crystal Obelisk
Illuminated Crystal Obelisk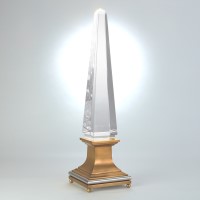 Dimensions
Overall 8.5"L x 8.5"W x 31.5"H (36.7 lbs)
Overall 21.59cm L x 21.59cm W x 80.01cm H (16.65 kg)
Crystal 3.75"L x 3.75"W x 24"H (23.15 lbs)
Crystal 9.53cm L x 9.53cm W x 60.96cm H (10.5 kg)
Base 8.5"L x 8.5"W x 8.5"H (13.55 lbs)
Base 21.59cm L x 21.59cm W x 21.59cm H (6.15 kg)

Holds one 6.5W LED dimmable bulb, provided "A" Base
8' clear silver cord, rotary switch on cord 18" from outlet
UL Listed
Antique Brass, Stainless Steel
Dust with dry cloth, clean obelisk with glass cleaner.


Impressive and glowing, our Illuminated Crystal Obelisk is definitely a show stopper! The solid crystal obelisk sits on top of a brass and nickel finished base that holds an LED bulb that illuminates the crystal beautifully.
View Details
Benefits of Registering
Order Online
View Inventory
Create Projects
Download Tear Sheets and Product Images
Receive our latest updates
Registering for Global Views also registers for Studio A | Home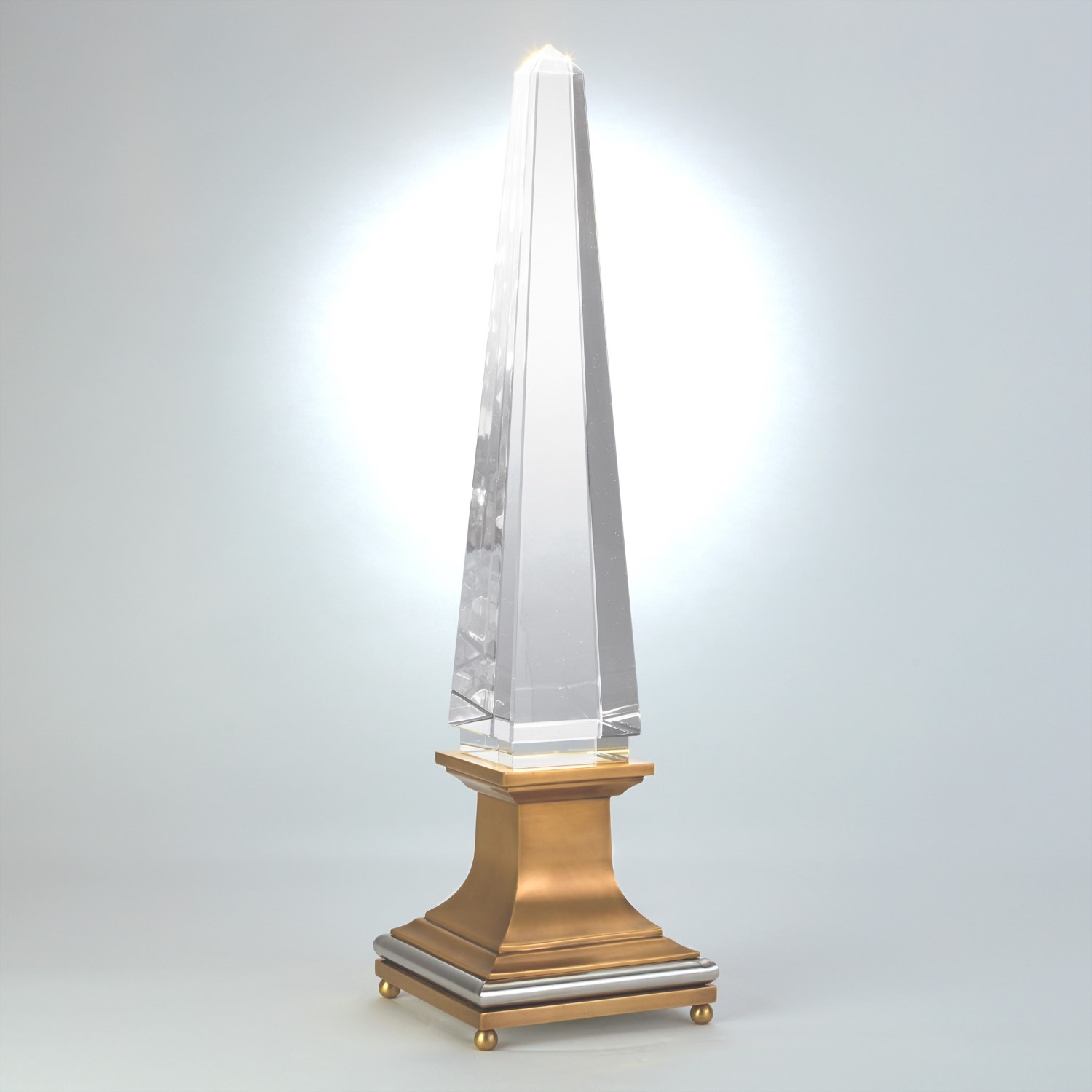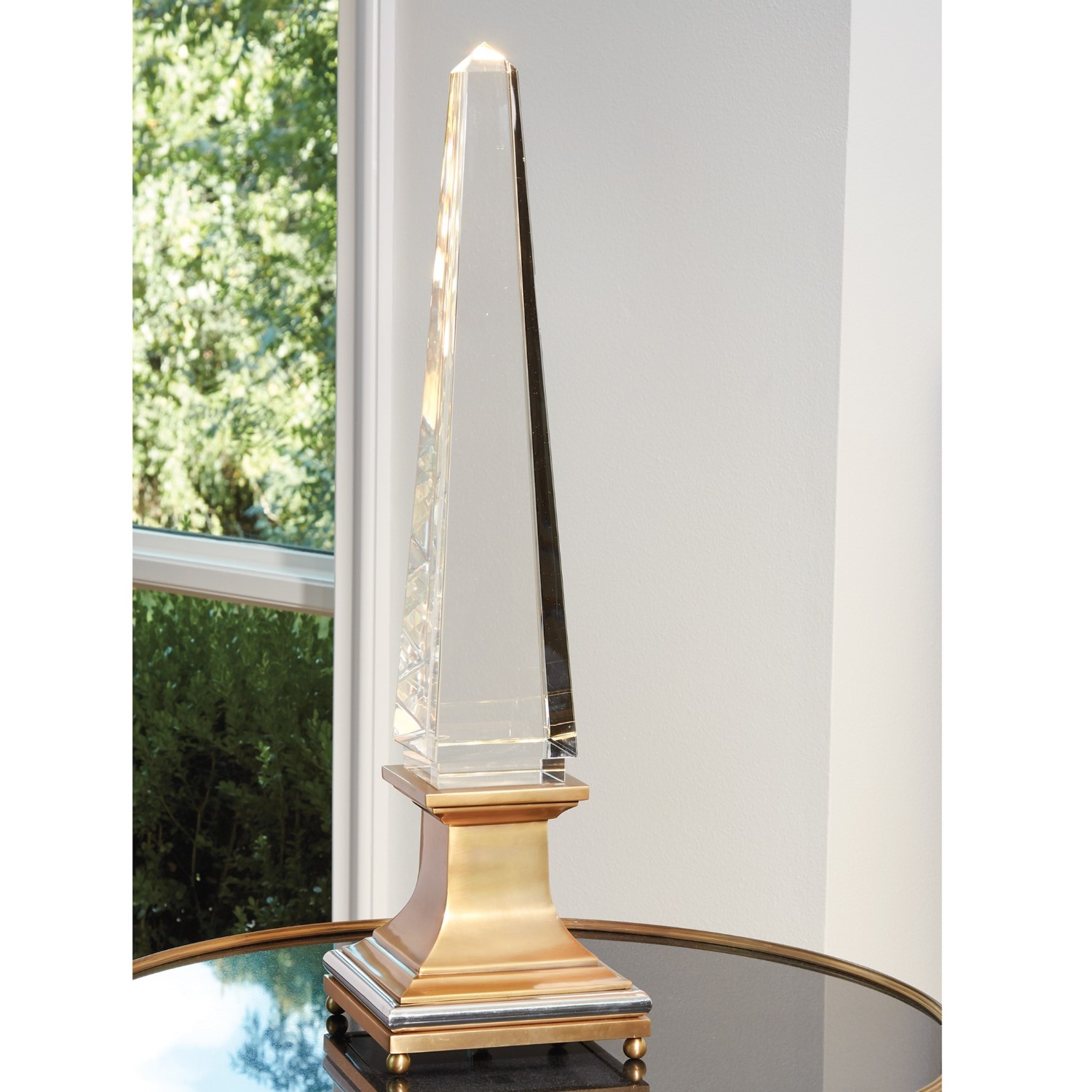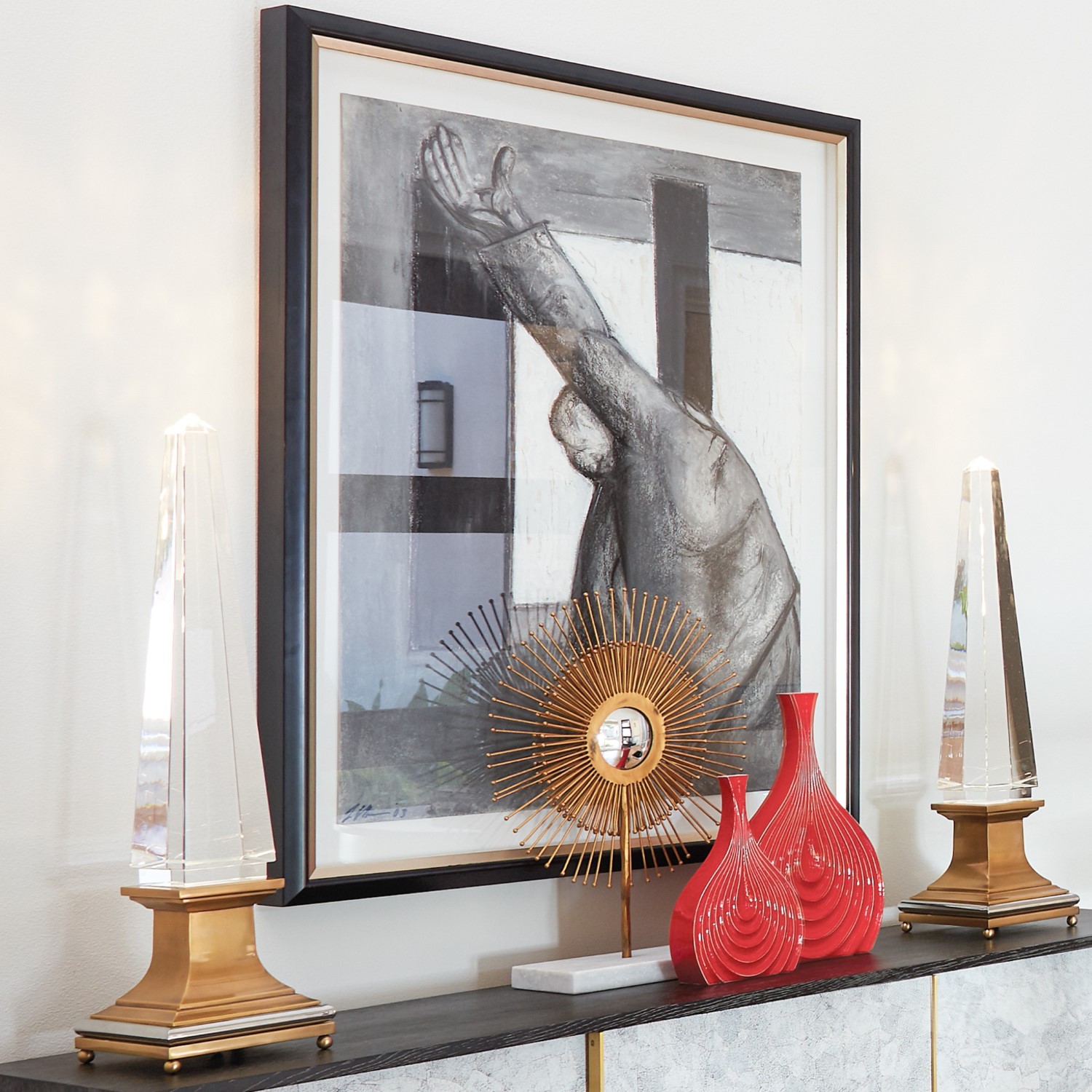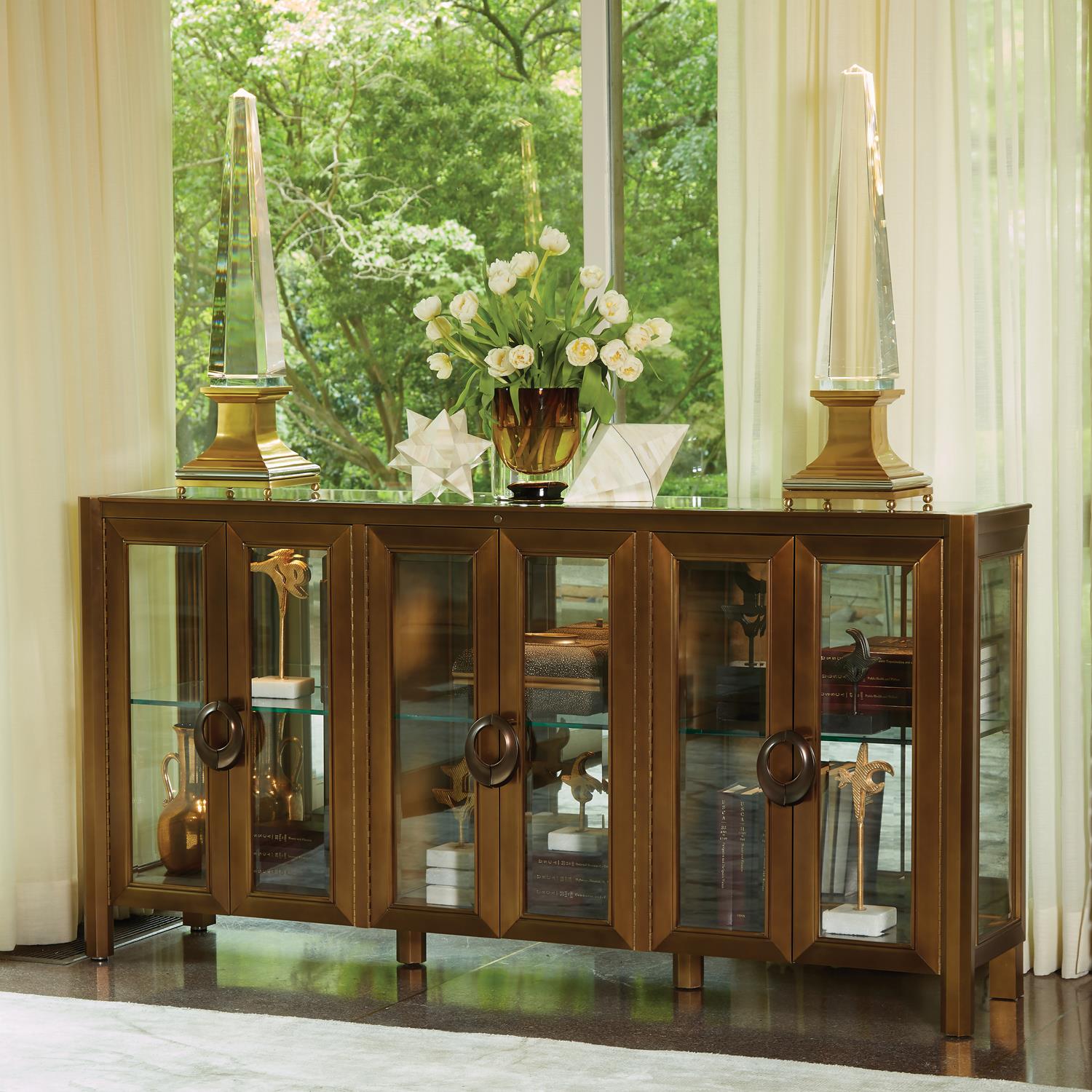 IMAGE GALLERY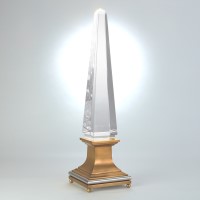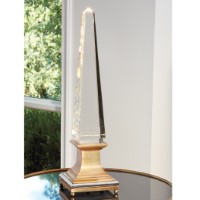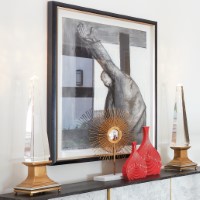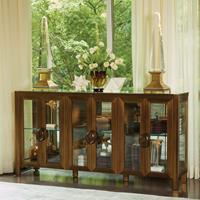 Retail Locator