Linked Mirrored Tray-Nickel
Linked Mirrored Tray-Nickel-Sm
Dimensions
Overall 1.5"H x 13"Dia. (4 lbs)
Overall 3.81cm H x 33.02cm Dia. (1.81 kg)
Reflective area 11.5"Dia.
Reflective area 29.21cm Dia.
Linked Mirrored Tray-Nickel-Lg
Dimensions
Overall 1.5"H x 18.25"Dia. (6 lbs)
Overall 3.81cm H x 46.36cm Dia. (2.72 kg)
Reflective area 16.75"Dia.
Reflective area 42.55cm Dia.
With a mirrored base, the Linked Mirrored trays make a bold statement anywhere in the home. The mirrored base is wrapped with nickel-plated brass links have felt tabs to keep your table tops protected. Available in two sizes.
View Details
Benefits of Registering
Order Online
View Inventory
Create Projects
Download Tear Sheets and Product Images
Receive our latest updates
Registering for Global Views also registers for Studio A | Home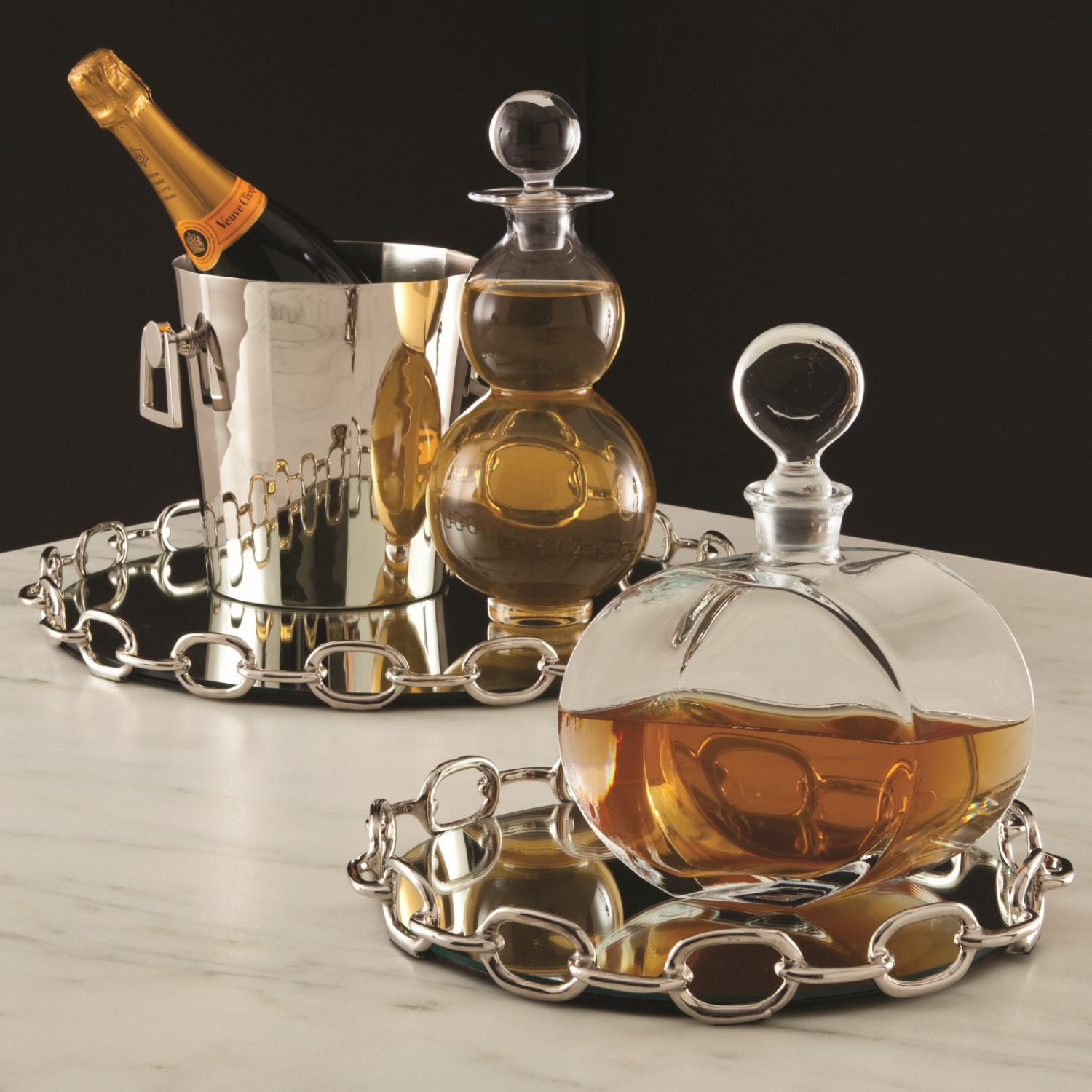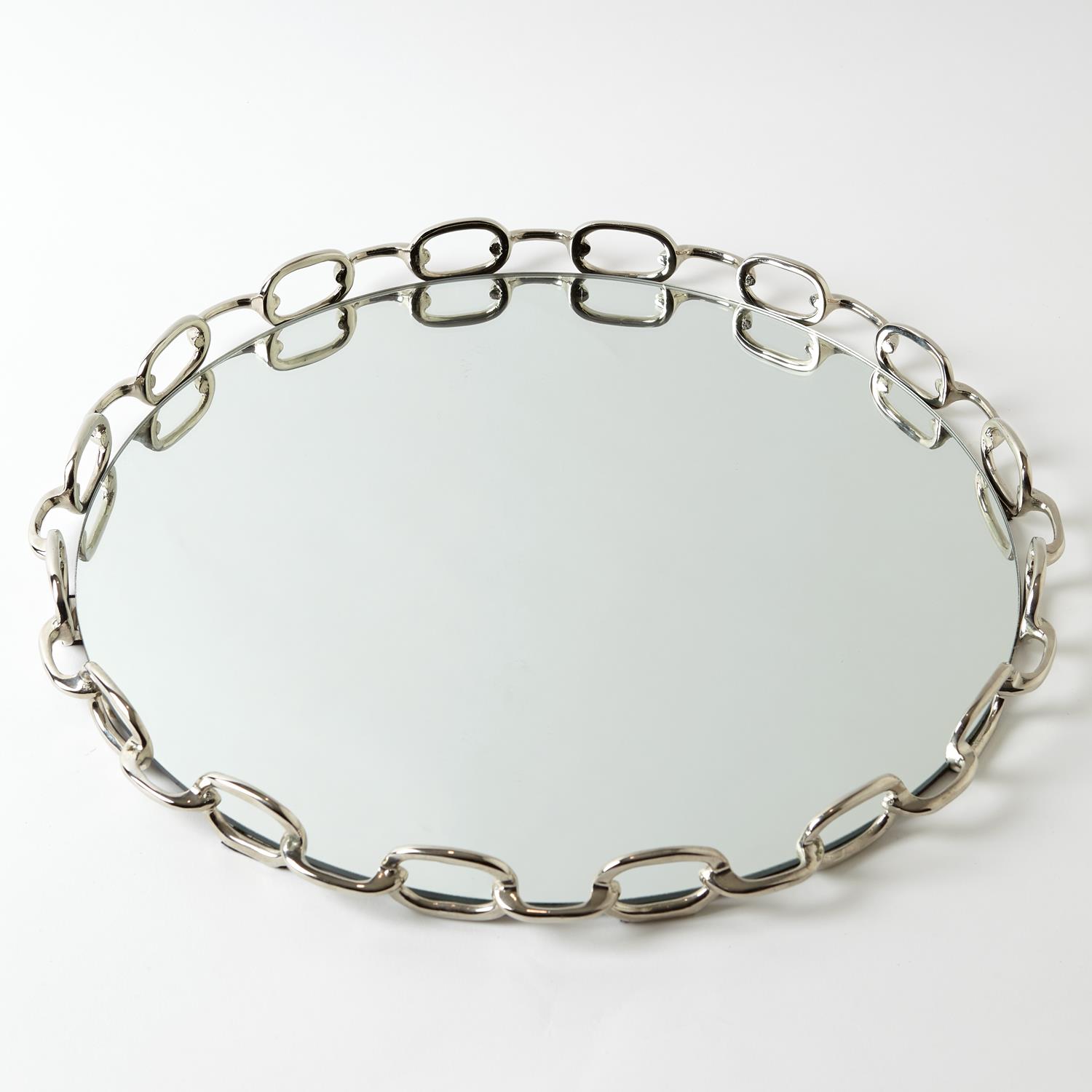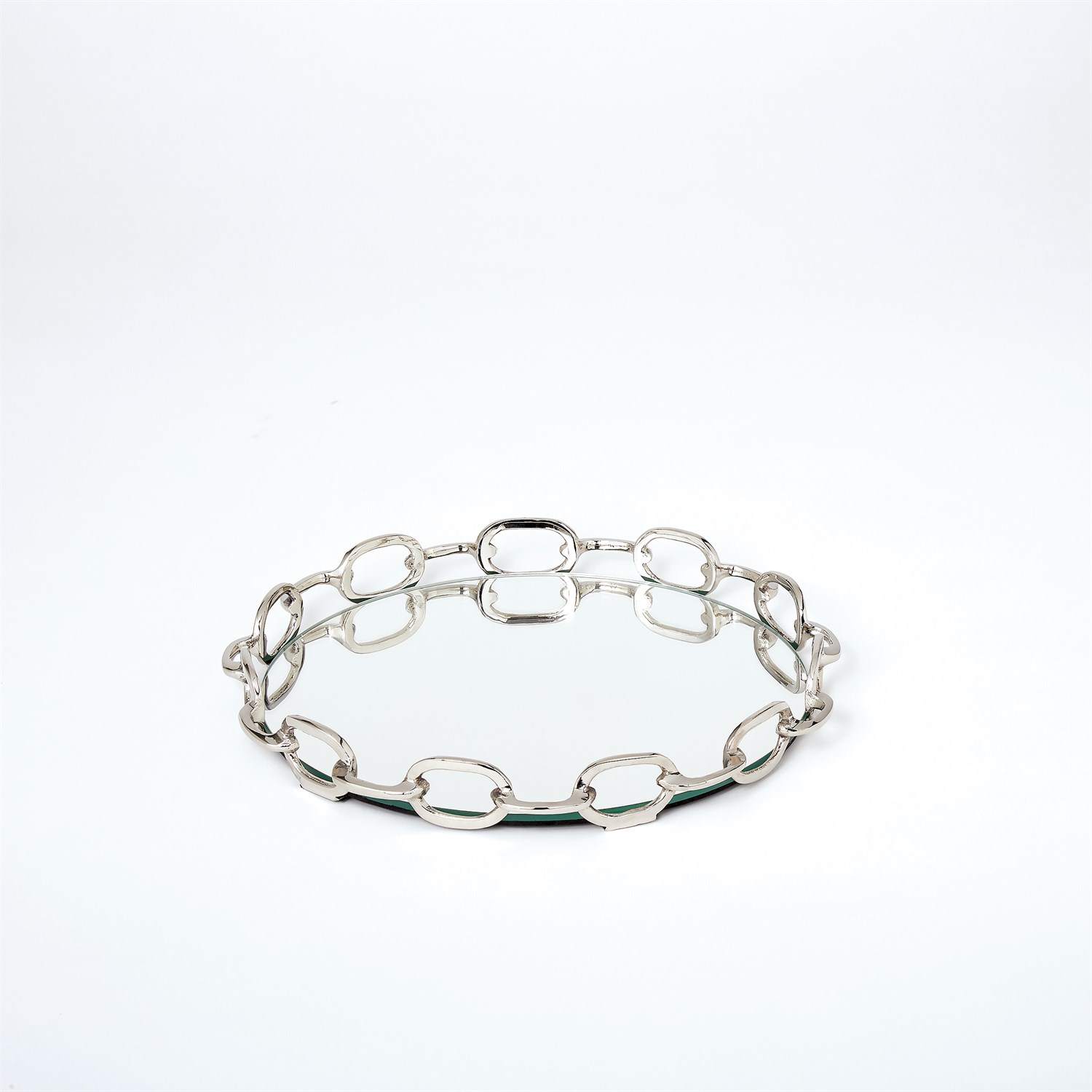 IMAGE GALLERY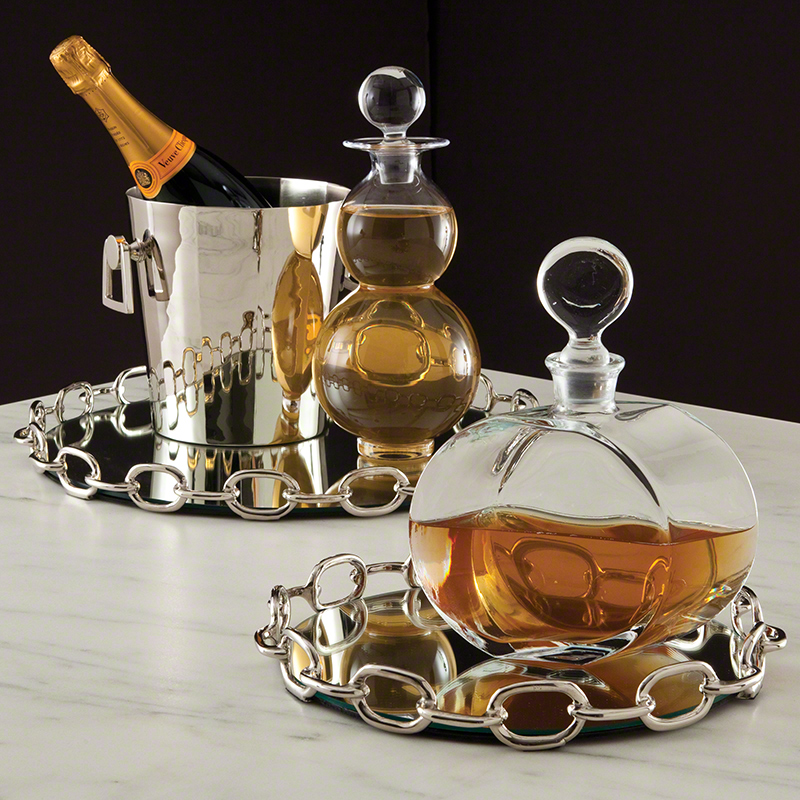 Retail Locator