Nelson Bedside Chest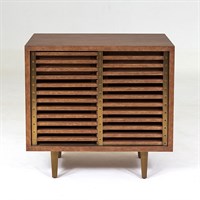 Dimensions
Overall 29.5"W x 28"H x 17"D (105.3 lbs)
Overall 74.93cm W x 71.12cm H x 43.18cm D (47.76 kg)
Interior Dims 27.32"W x 19"H x 15"D
Interior Dims 69.39cm W x 48.26cm H x 38.1cm D
Drawer 10.25"W x 3.07"H x 12.68"D
Drawer 26.04cm W x 7.8cm H x 32.21cm D
Shelf 13"W x 0.75"H x 13.25"D
Shelf 33.02cm W x .190.5cm H x 33.66cm D
Door 13"L x 0.75"W x 14"H
Door 33.02cm L x .190.5cm W x 35.56cm H
Leg Height 6.42"L
Leg Height 16.31cm L
Distance between shelves 6.81"H
Distance between shelves 17.3cm H

Shelf Weight Limit - 65 lbs
Santa Maria
Tram
Antique Brass
Dust with dry soft cloth. Do not use abrasive clearners, chemical cleaners, or metal polishes.


Inspired by Mid-Century Modern design, the Nelson Bedside Chest features slatted, sliding doors which are exactingly constructed and perfectly marry into a solid panel when slid together. The warm-finished acacia veneer covers a mahogany frame. American white oak interiors feature a drawer and adjustable shelf behind each of the two sliding doors. Features antique brass trim and antique brass-finished steel legs.
View Details
Benefits of Registering
Order Online
View Inventory
Create Projects
Download Tear Sheets and Product Images
Receive our latest updates
Registering for Global Views also registers for Studio A | Home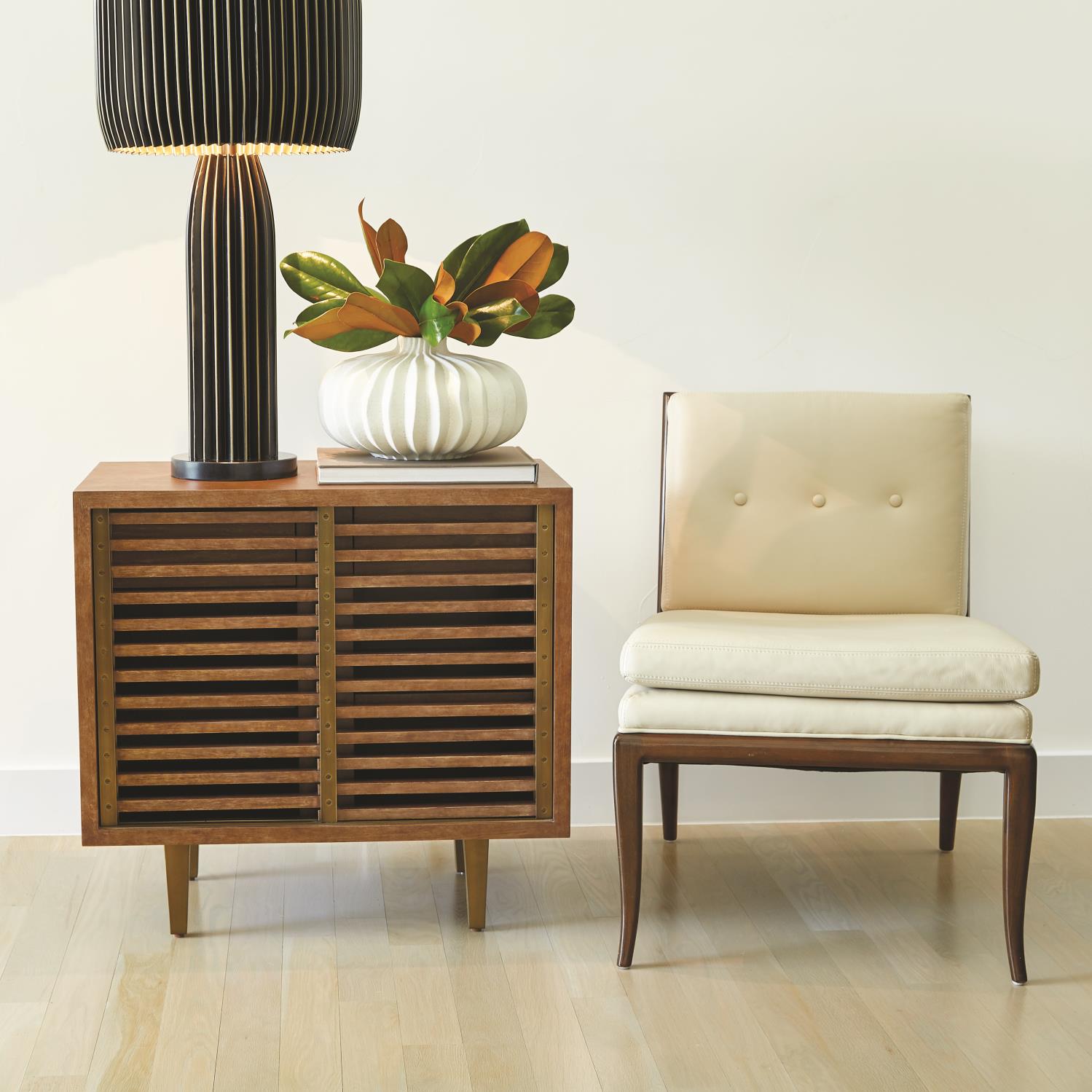 IMAGE GALLERY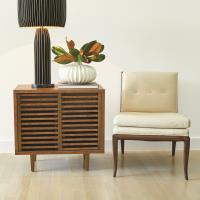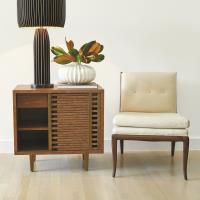 Retail Locator