Oslo Etagere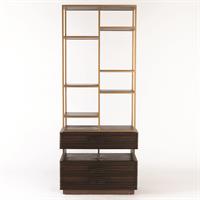 Dimensions
Overall 39"L x 94"H x 17.5"D (189.6 lbs)
Overall 99.06cm L x 238.76cm H x 44.45cm D (86 kg)
Top Drawer Interior Dims 17"W x 5.5"H x 13.5"D
Top Drawer Interior Dims 43.18cm W x 13.97cm H x 34.29cm D
Middle Open Shelves Dims 16.75"W x 5.5"H x 16"D
Middle Open Shelves Dims 42.55cm W x 13.97cm H x 40.64cm D
Bottom Shelves 18.5"W x 5.75"H x 16"D
Bottom Shelves 46.99cm W x 14.61cm H x 40.64cm D
Open Shelves 16.5"W x 14.5"D
Open Shelves 41.91cm W x 36.83cm D

Shelf weight capacity: 30 lbs
Open Shelf Heights: 6", 9.5", 14.25", 18", 20", 23"


Slats of solid wood are indiviually hand laid to create a luxurious presence. Fluid undulations serve as handles for 3 pull out drawers that open to roomy storage space. A sturdy metal frame supports shelves. A versatile mix of open and closed shelving allows for display or storage.
View Details
Benefits of Registering
Order Online
View Inventory
Create Projects
Download Tear Sheets and Product Images
Receive our latest updates
Registering for Global Views also registers for Studio A | Home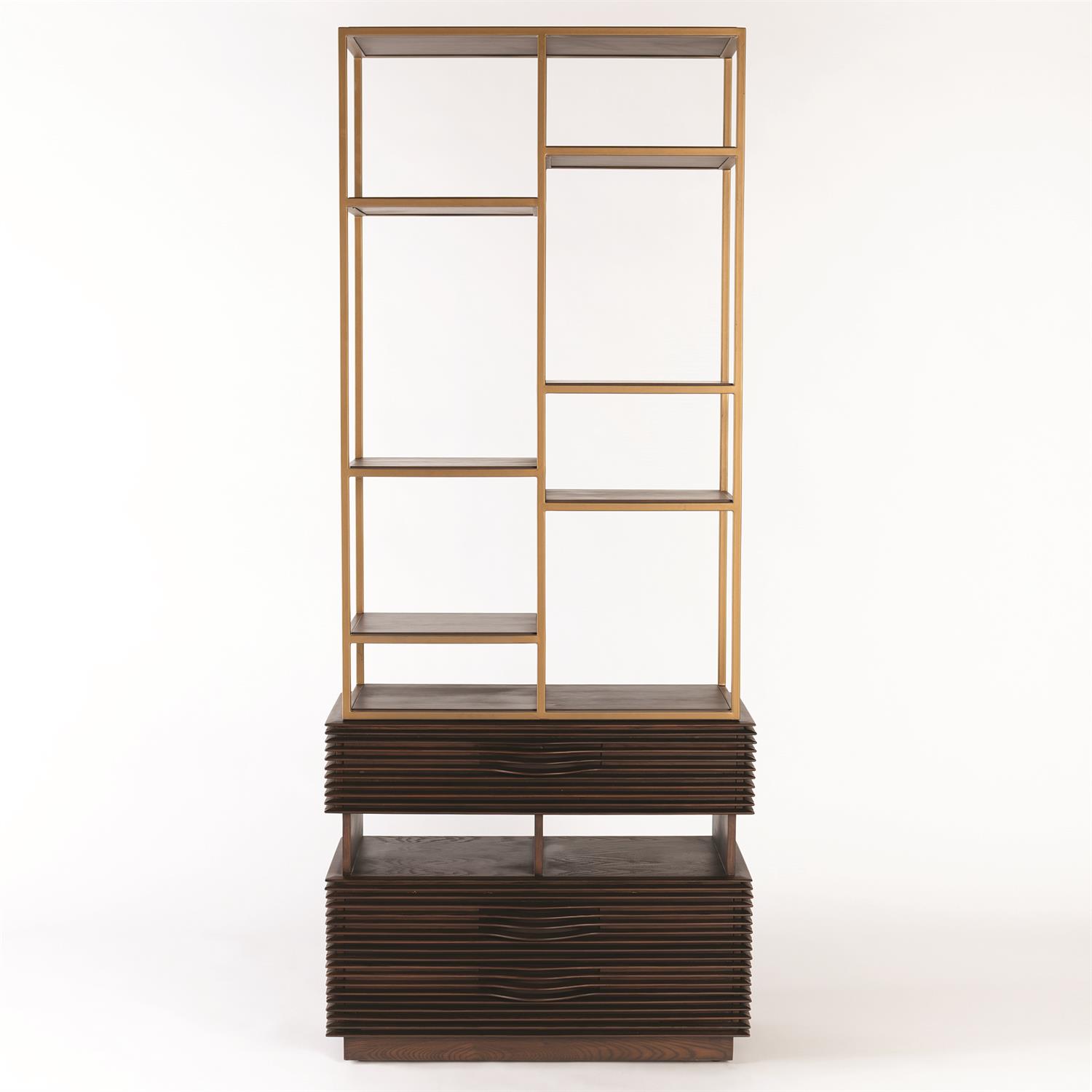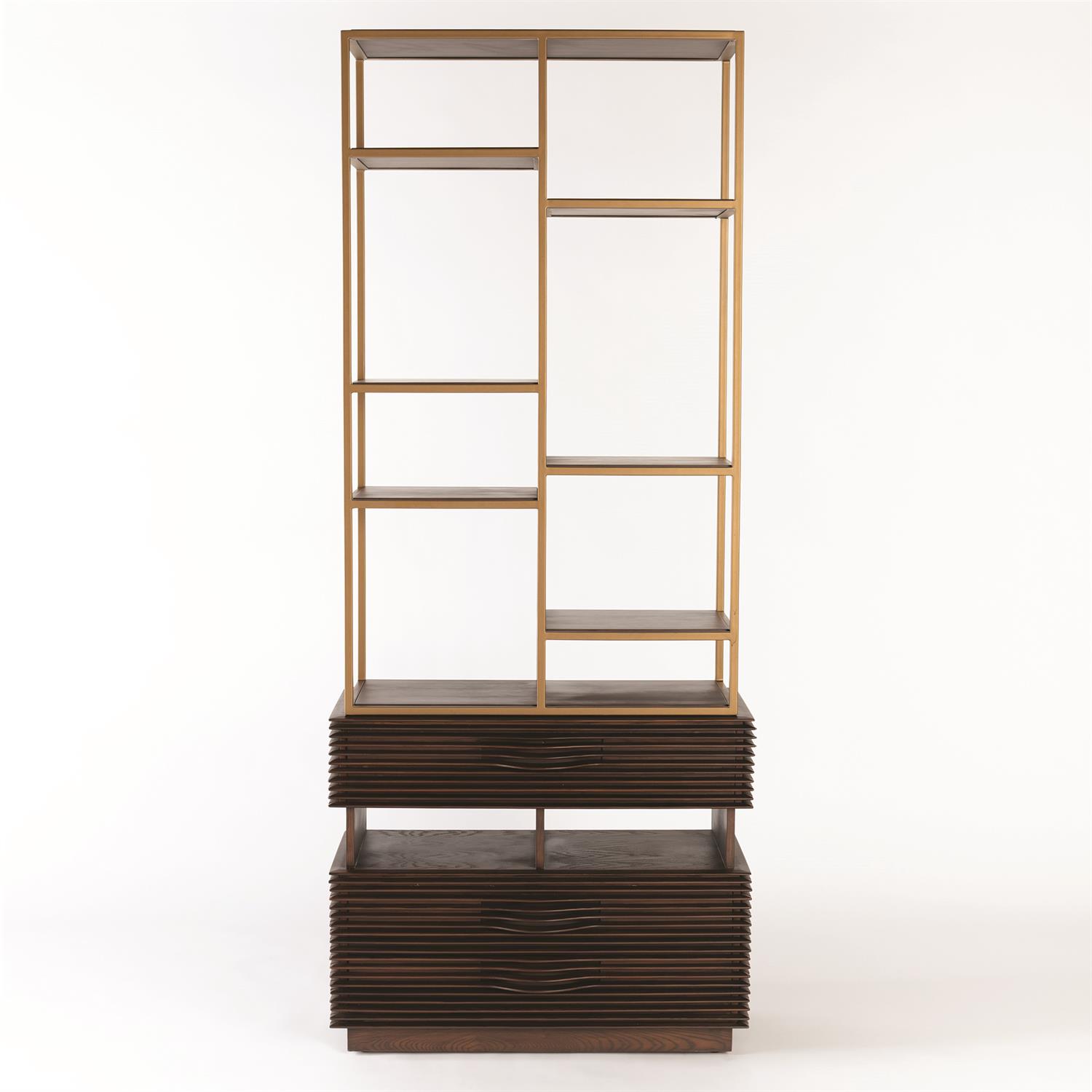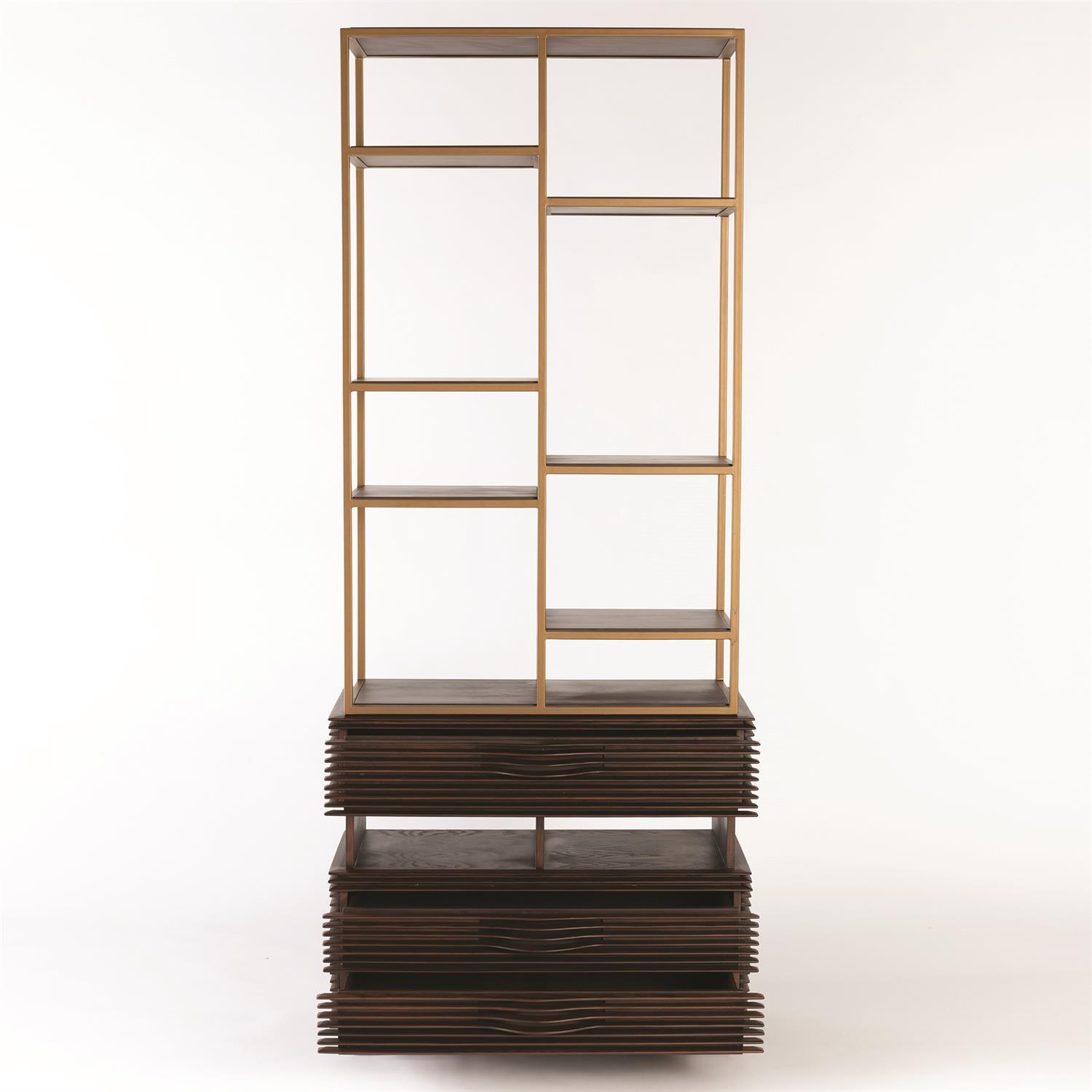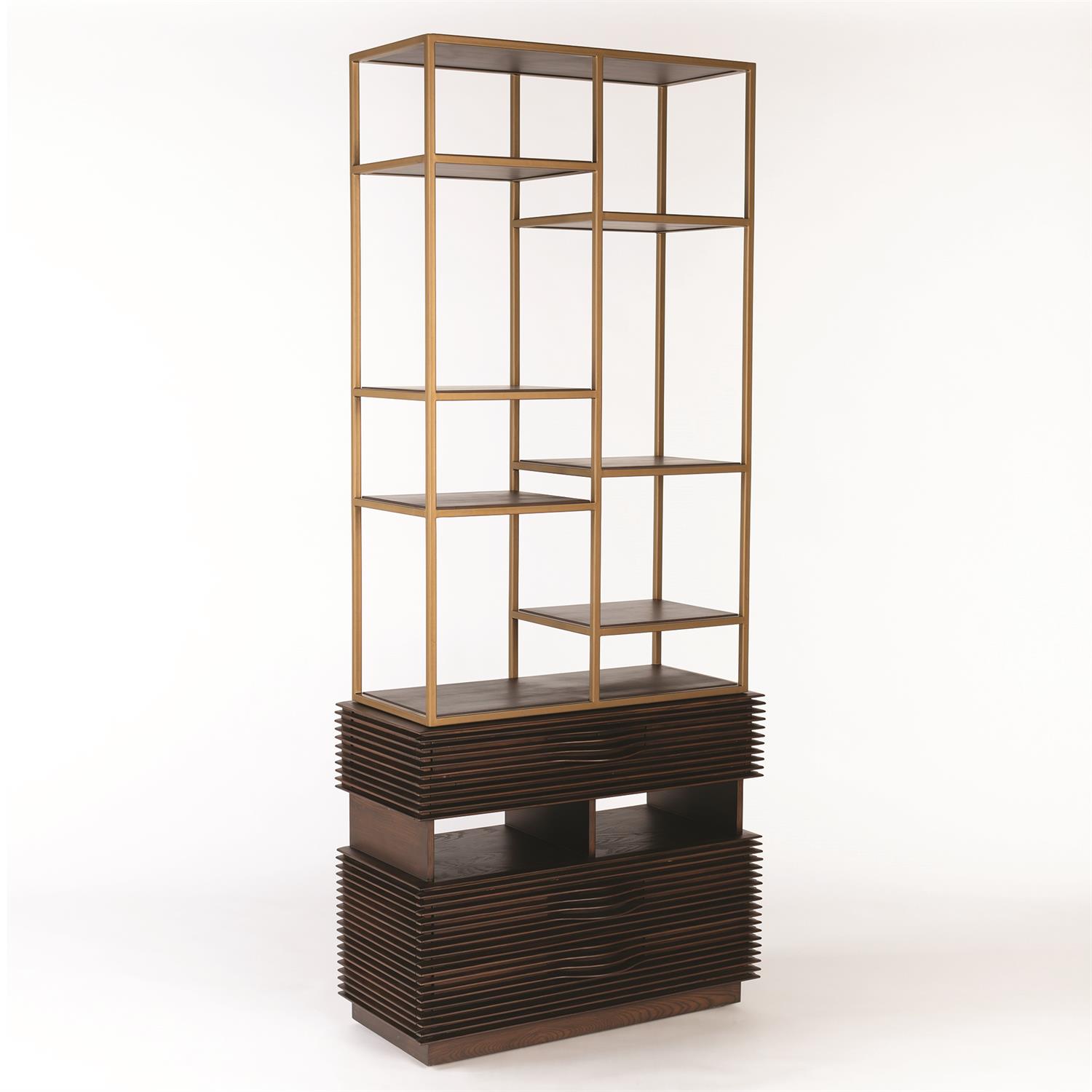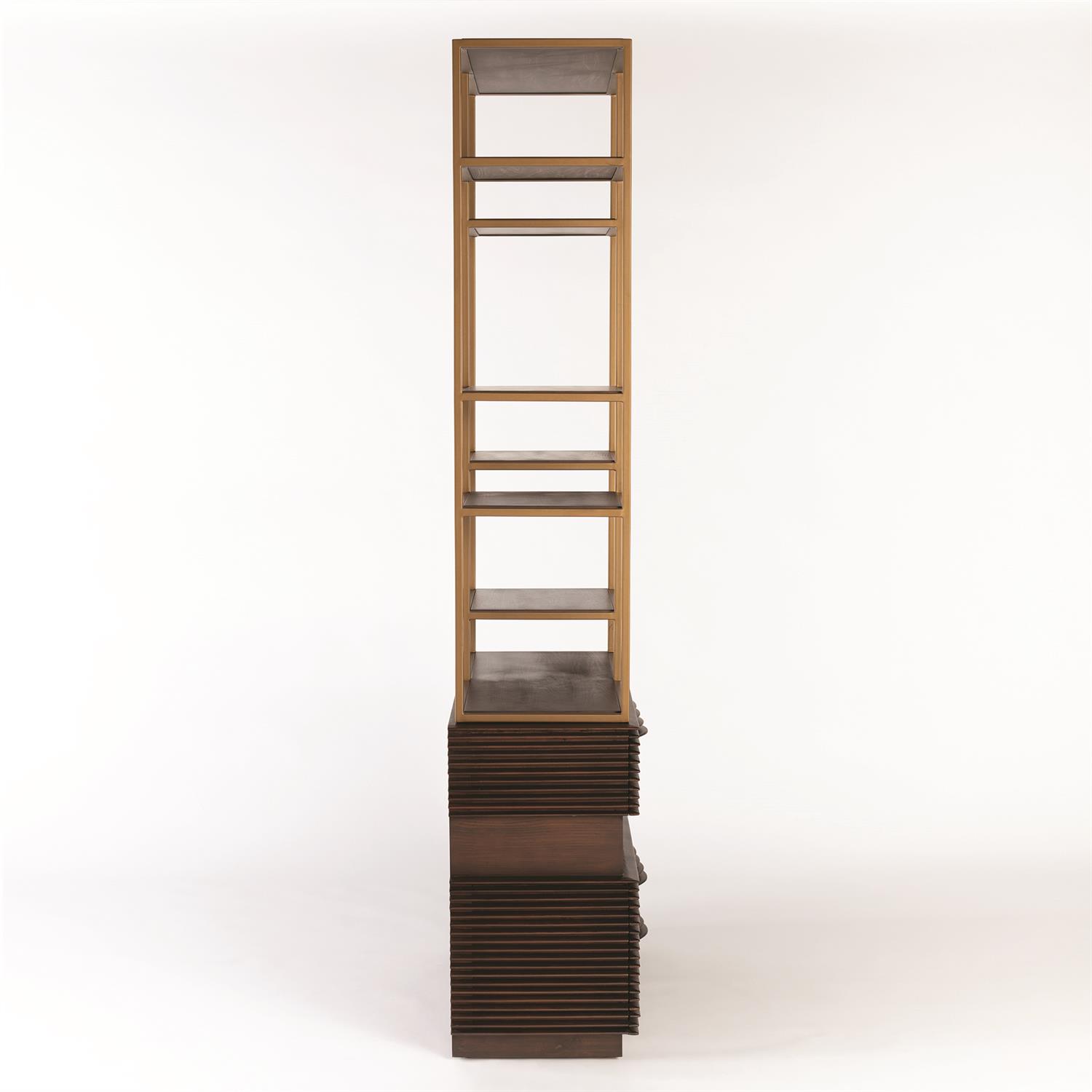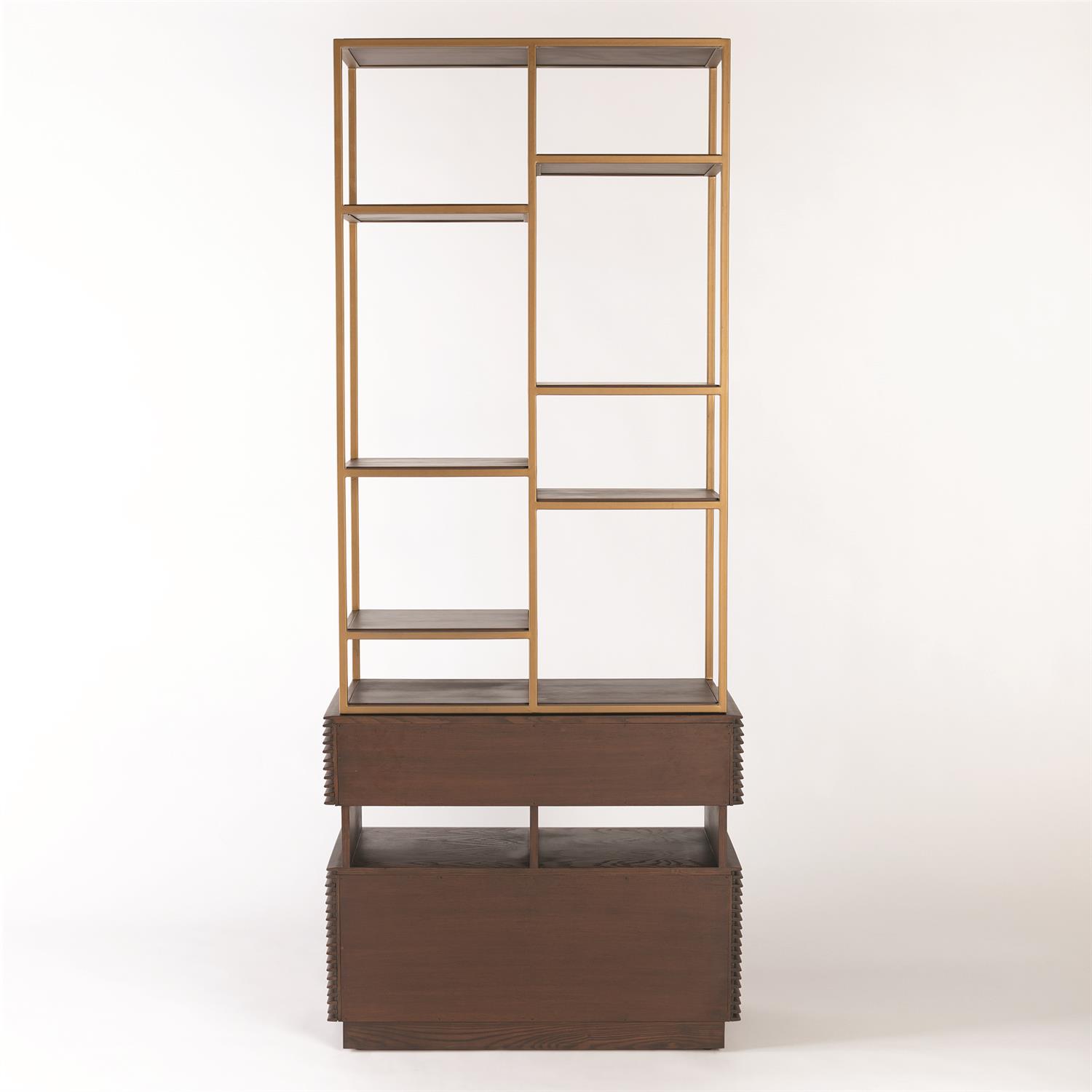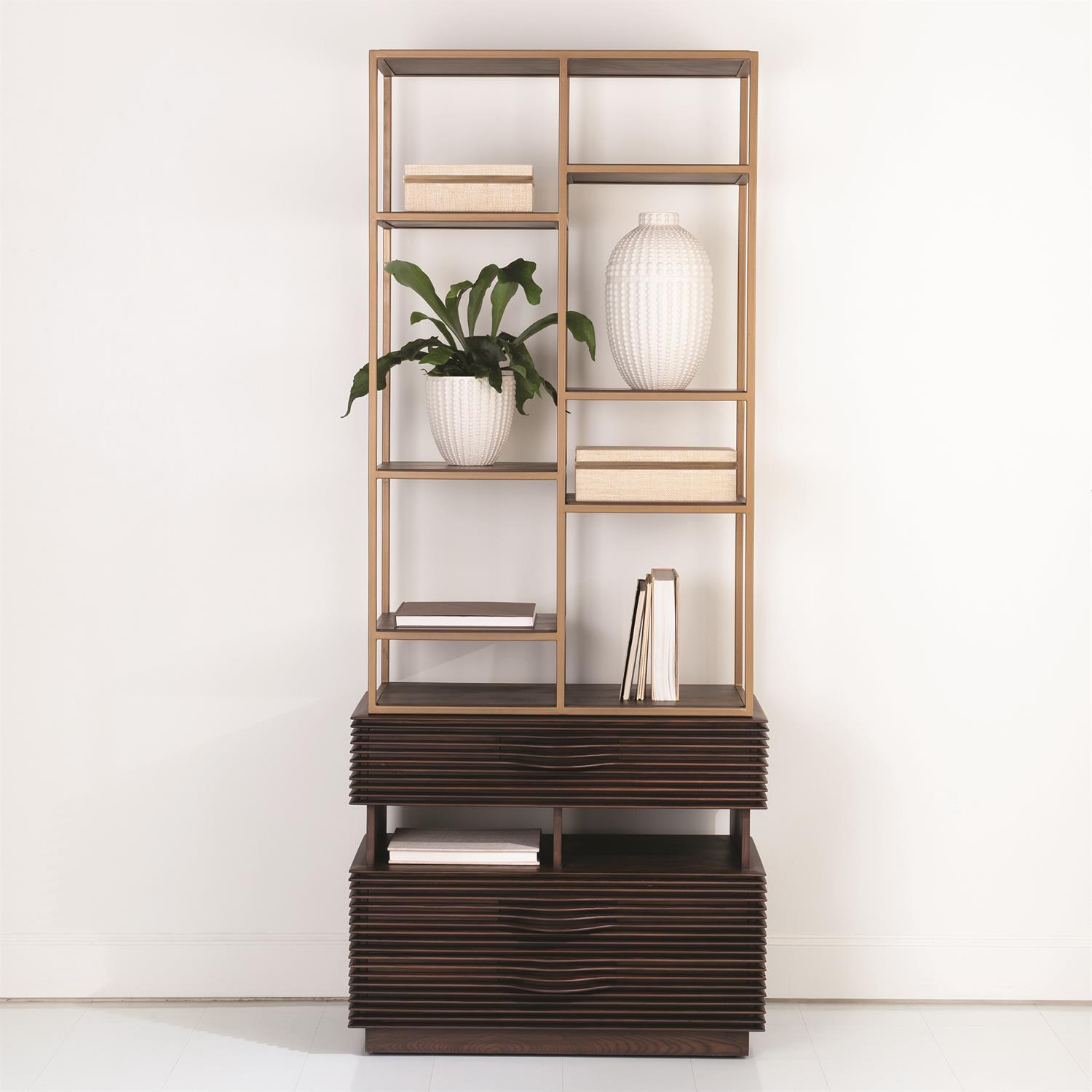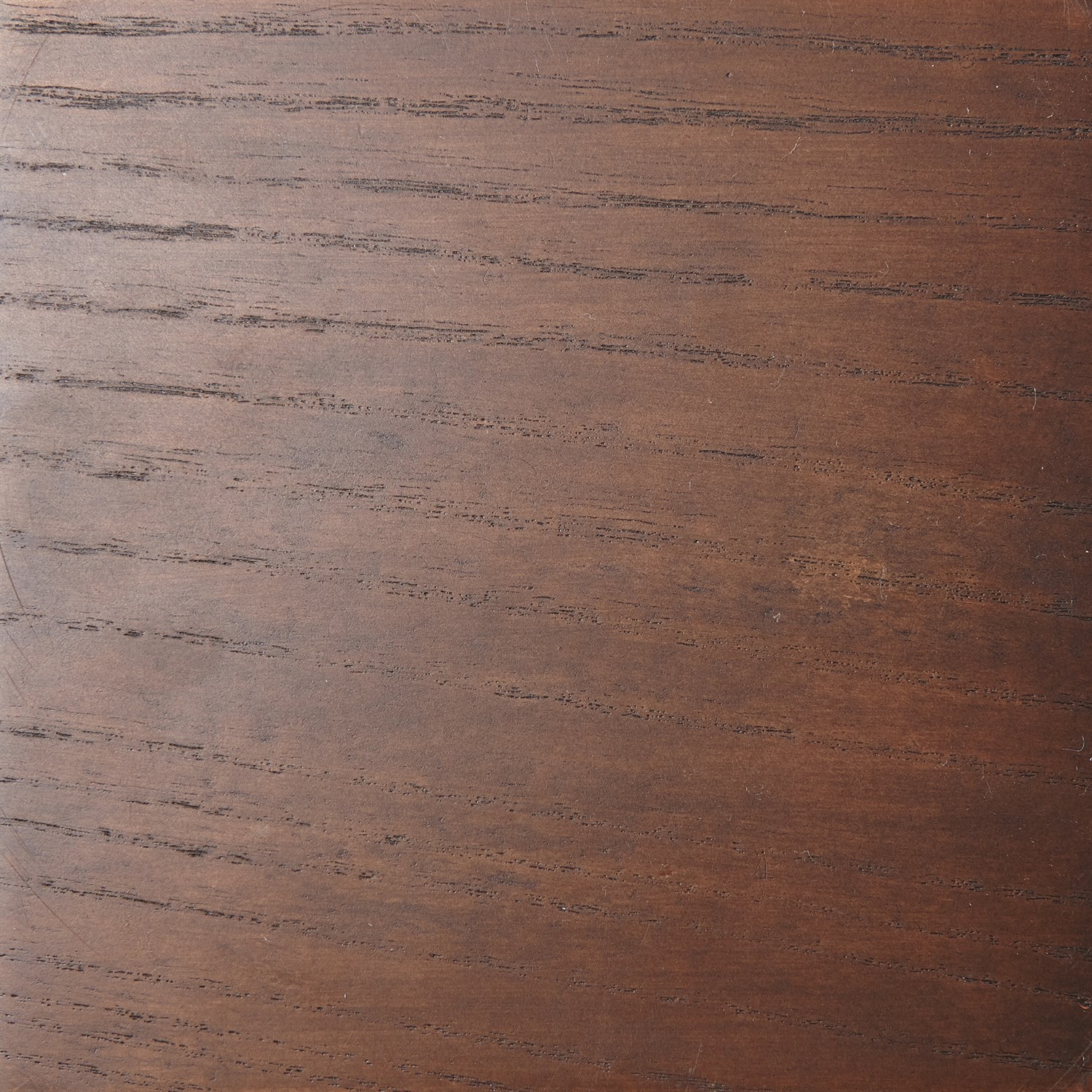 IMAGE GALLERY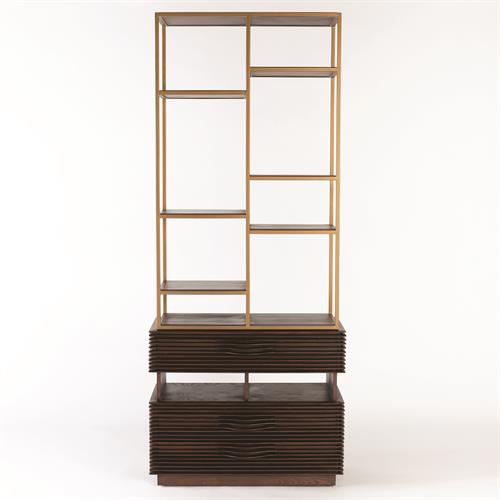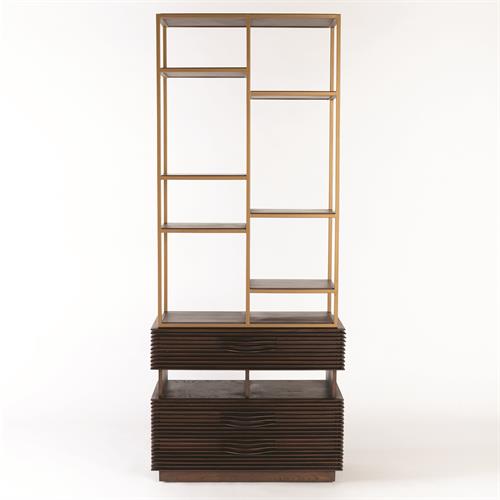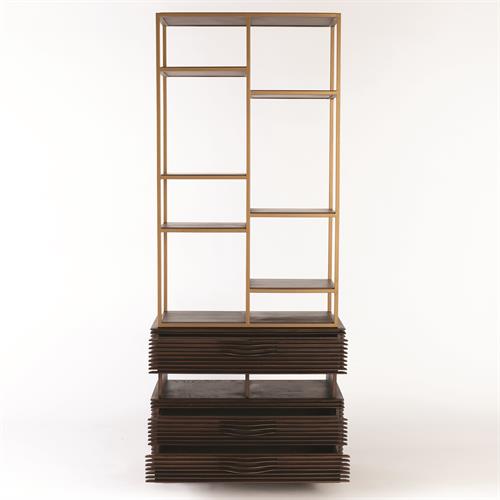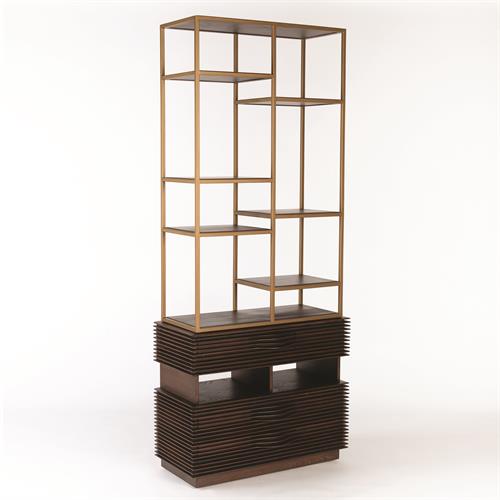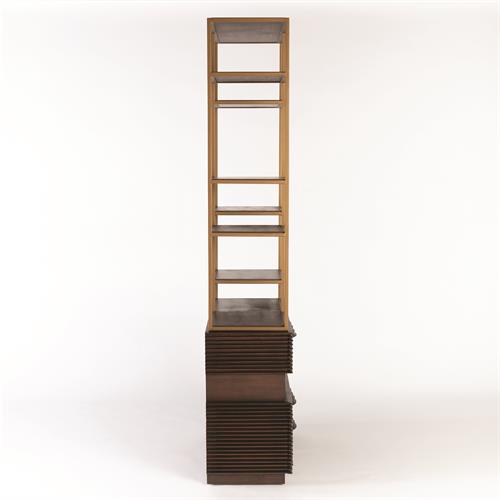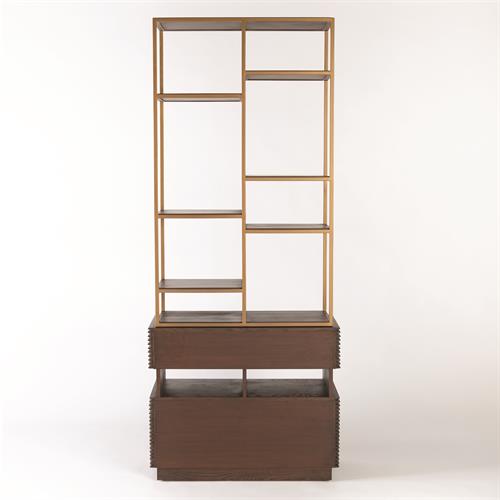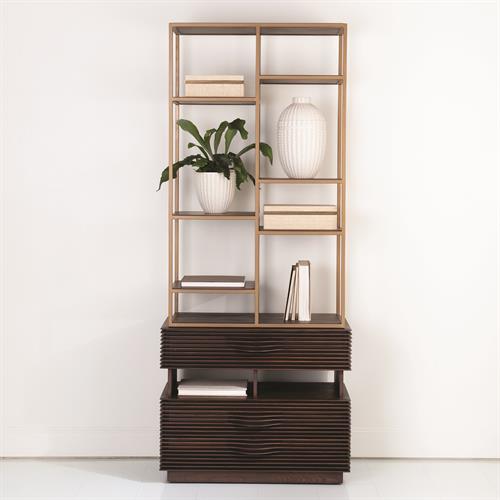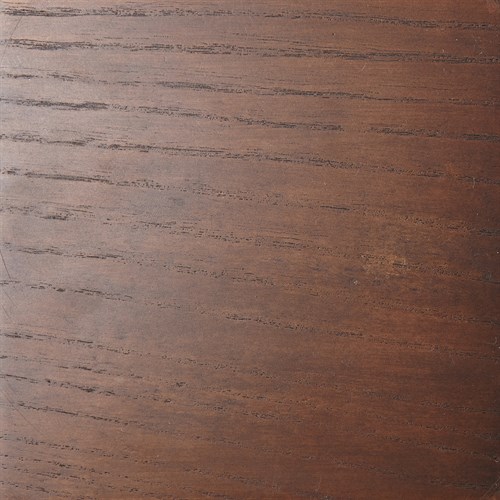 Retail Locator