S/3 Lily Pad Clusters-Antique Brass
S/3 Lily Pad Clusters-Antique Brass
Dimensions
Lg 2"H x 9"Dia. (0.95 lbs)
Lg 5.08cm H x 22.86cm Dia. (.43.09 kg)
Med 4"H x 6"Dia.
Med 10.16cm H x 15.24cm Dia.
Sm 3"H x 4.5"Dia.
Sm 7.62cm H x 11.43cm Dia.
Each highly-detailed, antique brass lily pad leaf is delicately perforated to allow only small amounts of light to pass through. A set of three includes one large, one medium and one small leaf complete with a mounting mechanism for each leaf. Use several clusters to create a multi-dimensional, floral wall. Make Monet proud. Available in Antique Brass and Antique Nickel finishes.
View Details
Benefits of Registering
Order Online
View Inventory
Create Projects
Download Tear Sheets and Product Images
Receive our latest updates
Registering for Global Views also registers for Studio A | Home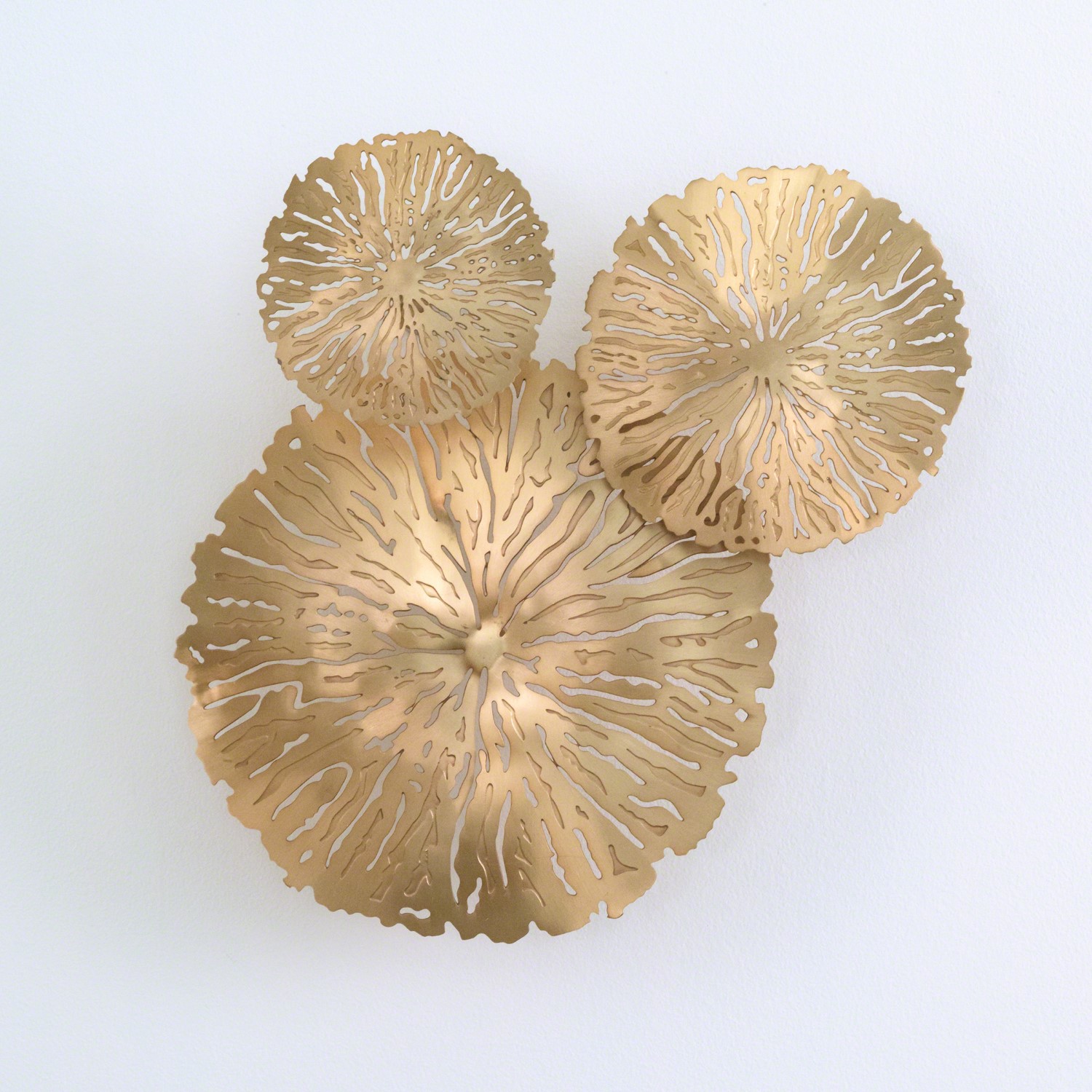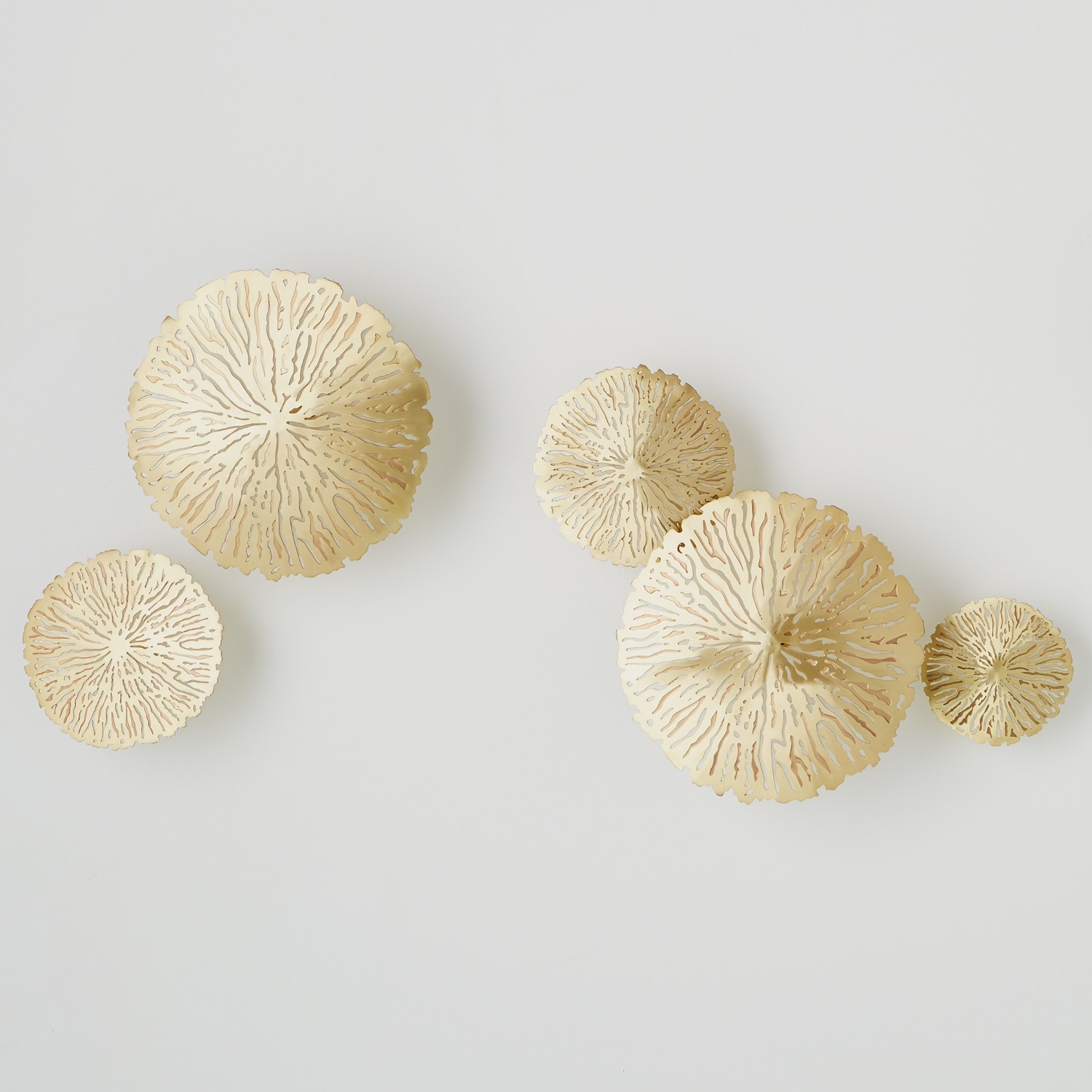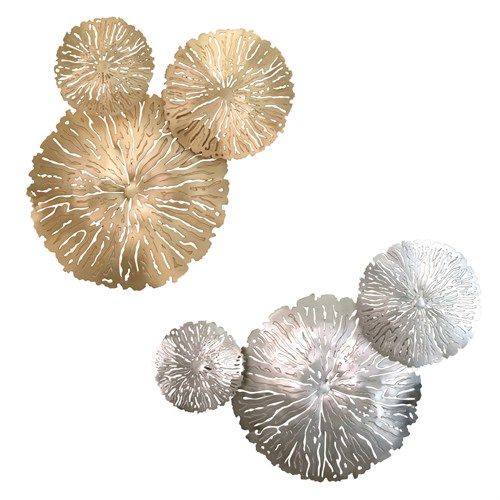 S/3 Lily Pad Clusters-Antique Brass
IMAGE GALLERY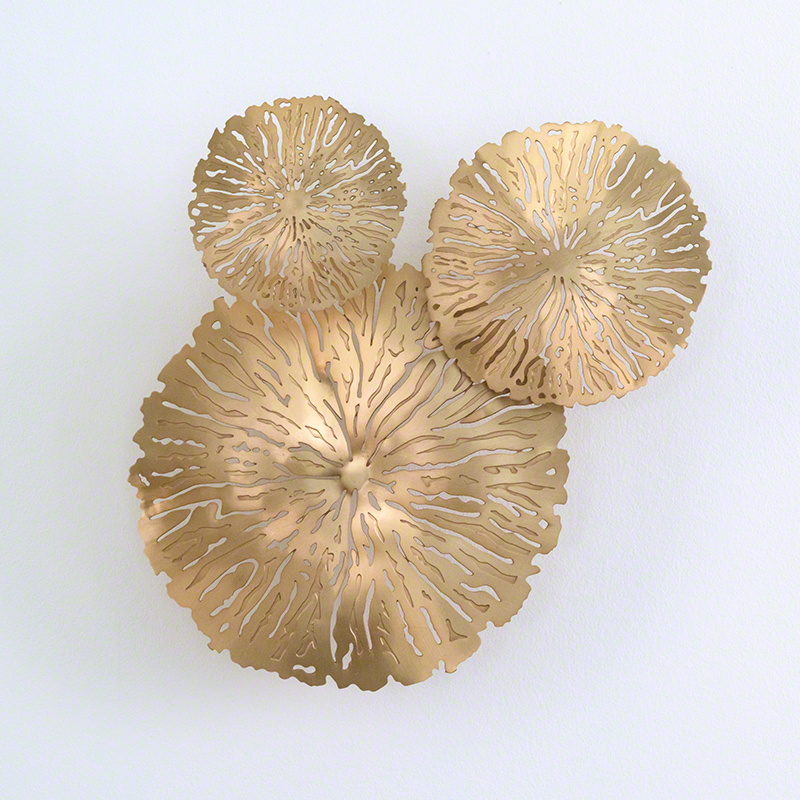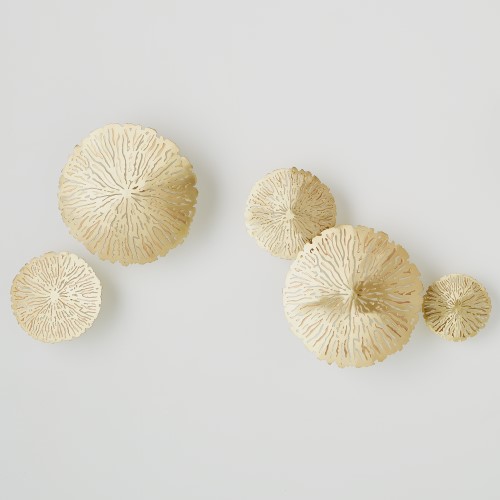 VIDEO GALLERY

Retail Locator