S/3 Nesting Trays in Ivory Lacquer
S/3 Nesting Trays in Ivory Lacquer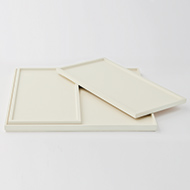 Dimensions
Lg tray 16"L x 16"W x 0.75"H (5.45 lbs)
Lg tray 40.64cm L x 40.64cm W x .190.5cm H (2.47 kg)
Sm tray 15"L x 7.75"W x 0.5"H (0.95 lbs)
Sm tray 38.1cm L x 19.69cm W x .12.7cm H (.43.09 kg)

MDF
Ivory Lacquer
Dust with dry cloth


A set of handsome ivory lacquered nesting trays take care of a multitude of everyday tasks elegantly. The trays are finished on the underside with an ivory felted base that will perfectly protect any surface.
View Details
Benefits of Registering
Order Online
View Inventory
Create Projects
Download Tear Sheets and Product Images
Receive our latest updates
Registering for Global Views also registers for Studio A | Home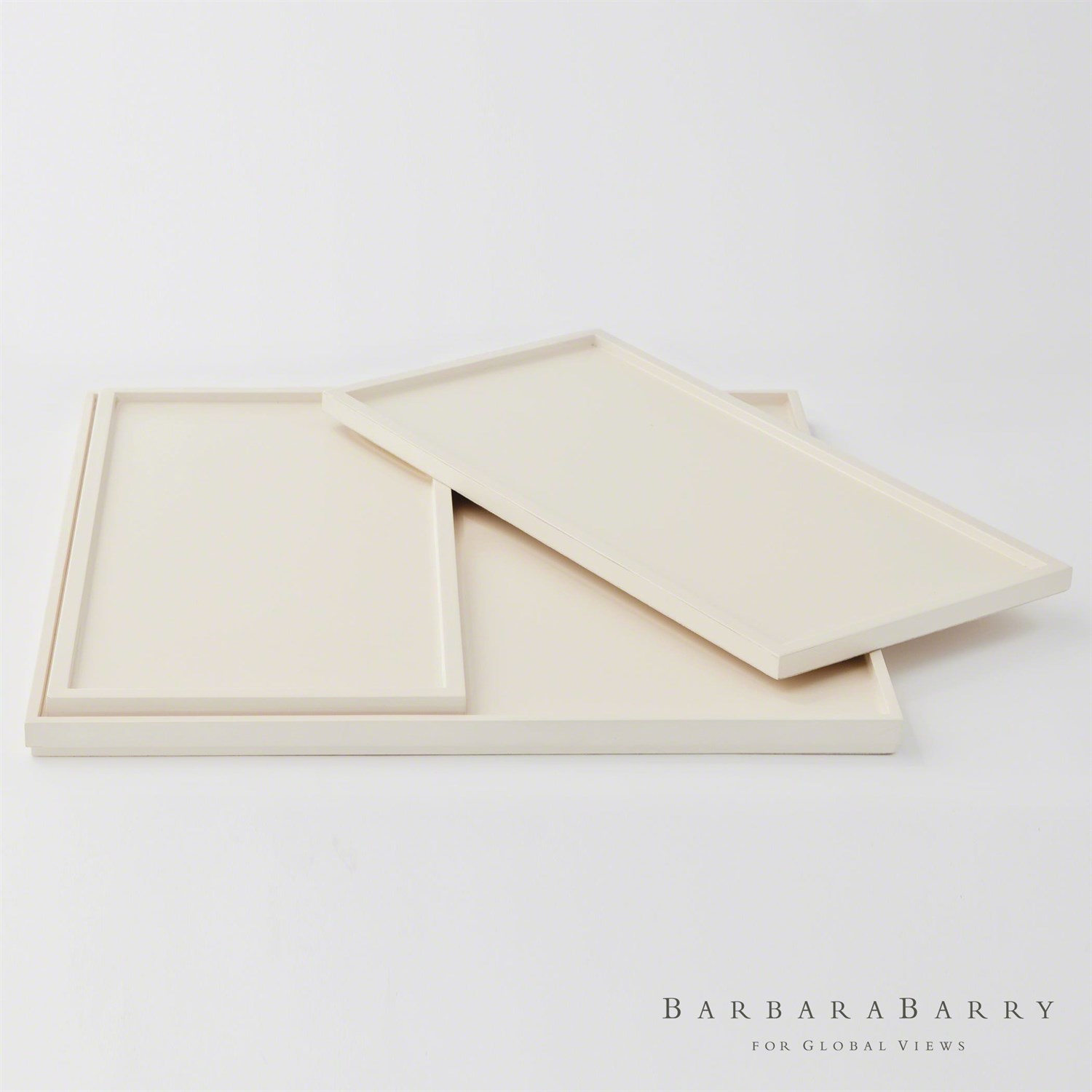 IMAGE GALLERY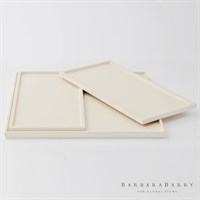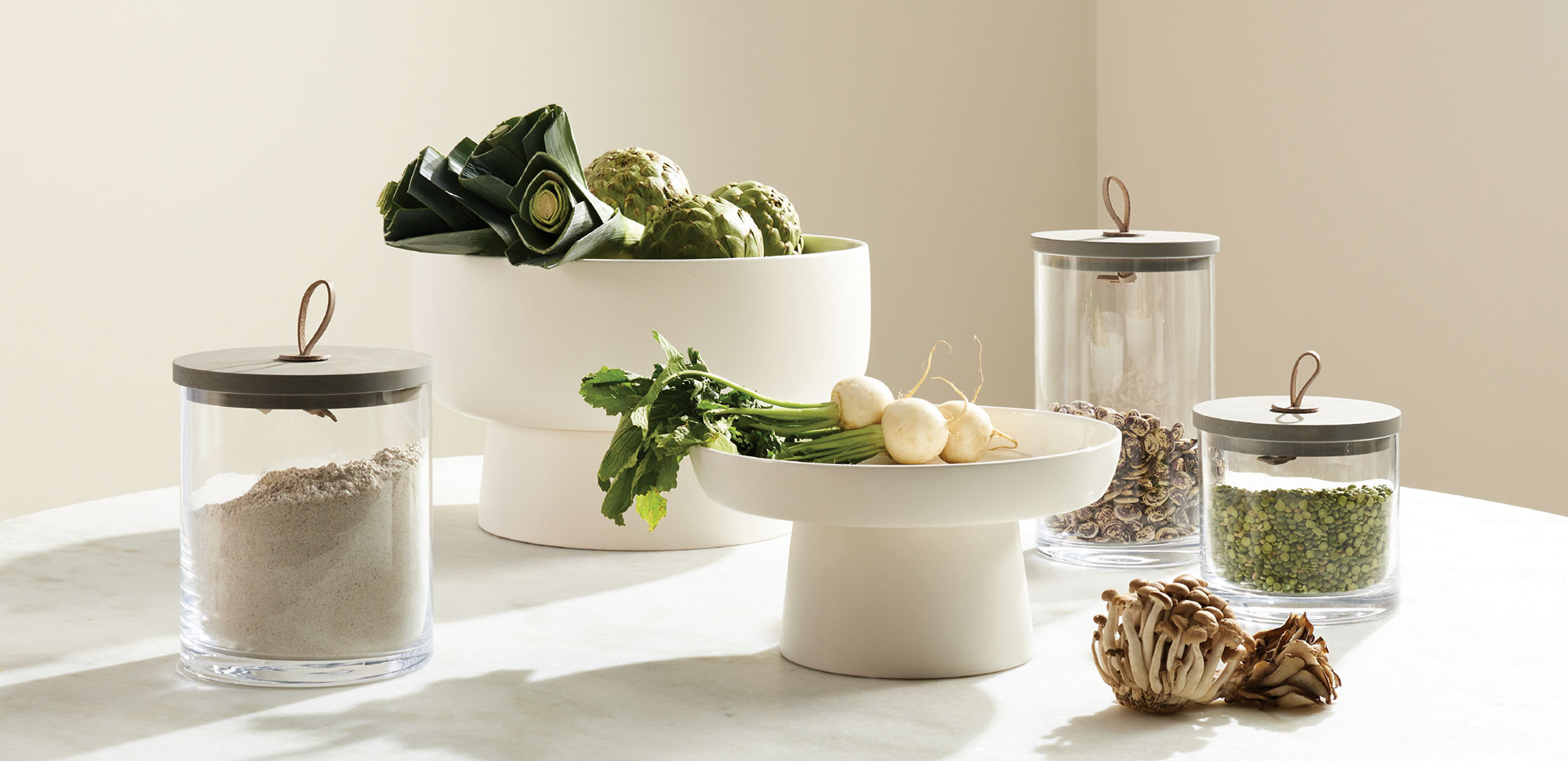 Barbara Barry is among the world's most prominent designers. Her timeless designs stand for a unique blend of sophistication and livability. With elegant interiors, classic furnishings, and luxury products, Barbara Barry inspires a life of beauty. True to the spirit of American Modernism, Barbara Barry creates simple, versatile pieces that effortlessly adapt to their settings. As an artist, Barbara begins each design with observation and reflection. A drawing or a watercolor becomes a model that is developed and refined until it becomes a finished product that reveals careful attention to craft and quality in every detail. Each piece is designed to be used and cherished; to take its place in the life of the home.