Zig Zag Rug-Ivory/Black-5 x 8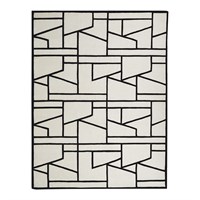 Dimensions
Overall 96"L x 60"W (37 lbs)
Overall 243.84cm L x 152.4cm W (16.78 kg)

GRS (Global Recycled Standard) Certified
Clean spills immediately, blot any liquid with clean, dry, undyed cloth or paper towel. Do not pull on loose ends, trim with scissors. Store your rug by rolling the pile inside and wrap with cloth for protectio

Zig Zag Rug-Ivory/Black-6 x 9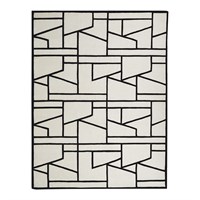 Dimensions
Overall 108"L x 72"W (48 lbs)
Overall 274.32cm L x 182.88cm W (21.77 kg)

GRS (Global Recycled Standard) Certified
Clean spills immediately, blot any liquid with clean, dry, undyed cloth or paper towel. Do not pull on loose ends, trim with scissors. Store your rug by rolling the pile inside and wrap with cloth for protectio

Zig Zag Rug-Ivory/Black-8 x 10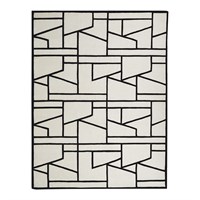 Dimensions
Overall 120"L x 96"W (79 lbs)
Overall 304.8cm L x 243.84cm W (35.83 kg)

GRS (Global Recycled Standard) Certified
Clean spills immediately, blot any liquid with clean, dry, undyed cloth or paper towel. Do not pull on loose ends, trim with scissors. Store your rug by rolling the pile inside and wrap with cloth for protectio

Zig Zag Rug-Ivory/Black-9 x 12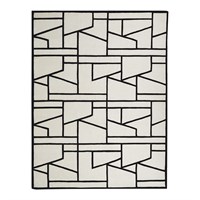 Dimensions
Overall 144"L x 108"W (113 lbs)
Overall 365.76cm L x 274.32cm W (51.26 kg)

GRS (Global Recycled Standard) Certified
Clean spills immediately, blot any liquid with clean, dry, undyed cloth or paper towel. Do not pull on loose ends, trim with scissors. Store your rug by rolling the pile inside and wrap with cloth for protectio

Zig Zag Rug-Ivory/Black-11 x 14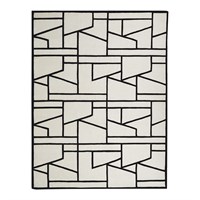 Dimensions
Overall 168"L x 132"W (155 lbs)
Overall 426.72cm L x 335.28cm W (70.31 kg)

GRS (Global Recycled Standard) Certified
Clean spills immediately, blot any liquid with clean, dry, undyed cloth or paper towel. Do not pull on loose ends, trim with scissors. Store your rug by rolling the pile inside and wrap with cloth for protectio

Zig Zag Rug-Ivory/Black-12 x 15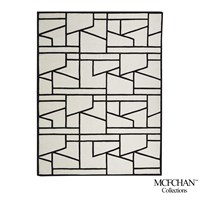 Dimensions
Overall 180"L x 144"W (179 lbs)
Overall 457.2cm L x 365.76cm W (81.19 kg)

SPECIAL ORDER ONLY - PREPAYMENT REQUIRED - 120 DAY ETA
Clean spills immediately, blot any liquid with clean, dry, undyed cloth or paper towel. Do not pull on loose ends, trim with scissors. Store your rug by rolling the pile inside and wrap with cloth

Zig Zag Rug-Ivory/Black-12 x 18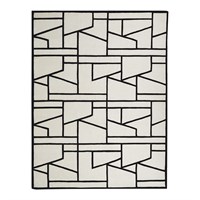 Dimensions
Overall 216"L x 144"W (215 lbs)
Overall 548.64cm L x 365.76cm W (97.52 kg)

SPECIAL ORDER ONLY - PREPAYMENT REQUIRED - 120 DAY ETA
Clean spills immediately, blot any liquid with clean, dry, undyed cloth or paper towel. Do not pull on loose ends, trim with scissors. Store your rug by rolling the pile inside and wrap with cloth

Zig Zag your way through any room or seating arrangement, with this geometric rug which was designed to enhance any decor. The stark contrast between the ivory and the black adds an extra touch of elegance and timelessness to even the simplest of rooms.
View Details
Benefits of Registering
Order Online
View Inventory
Create Projects
Download Tear Sheets and Product Images
Receive our latest updates
Registering for Global Views also registers for Studio A | Home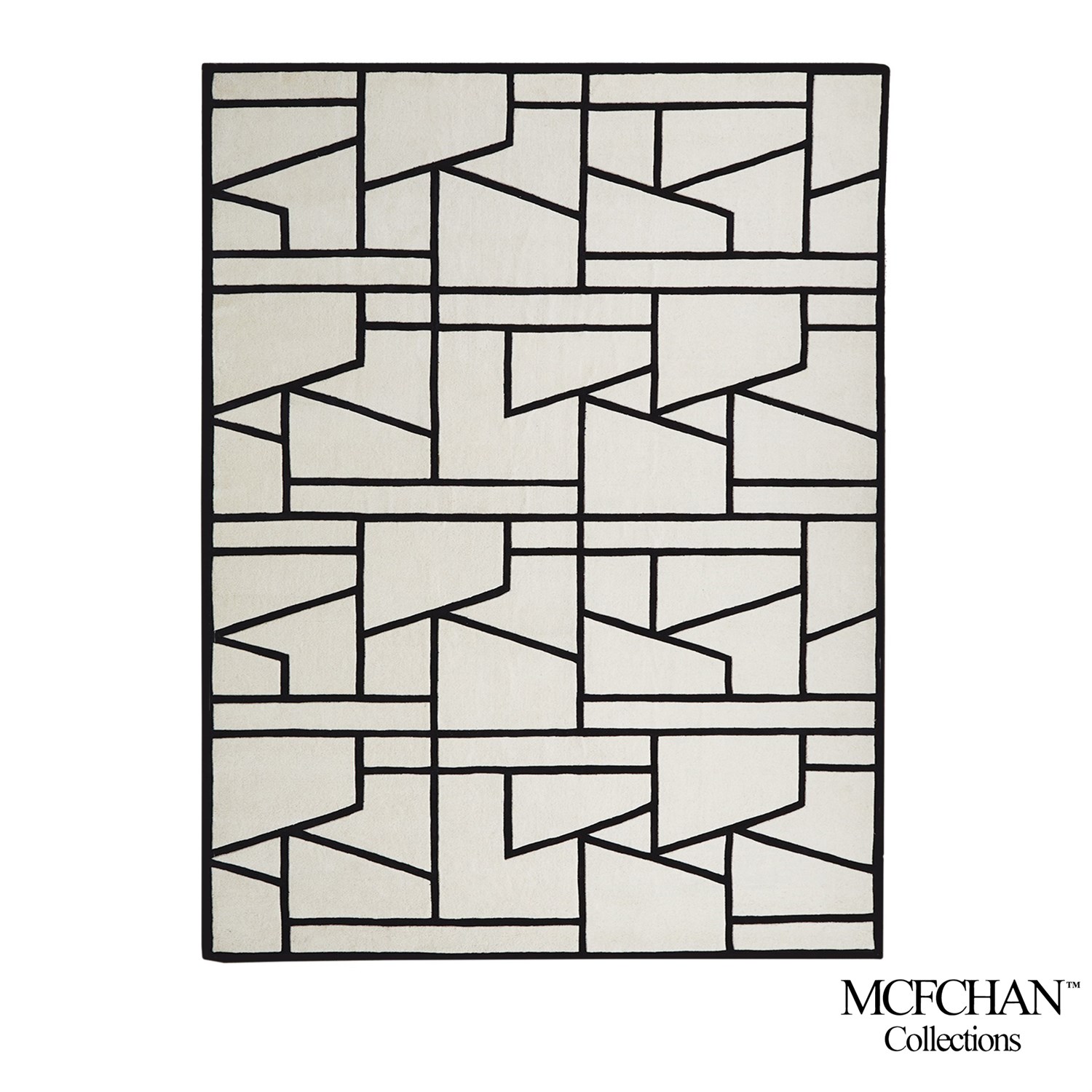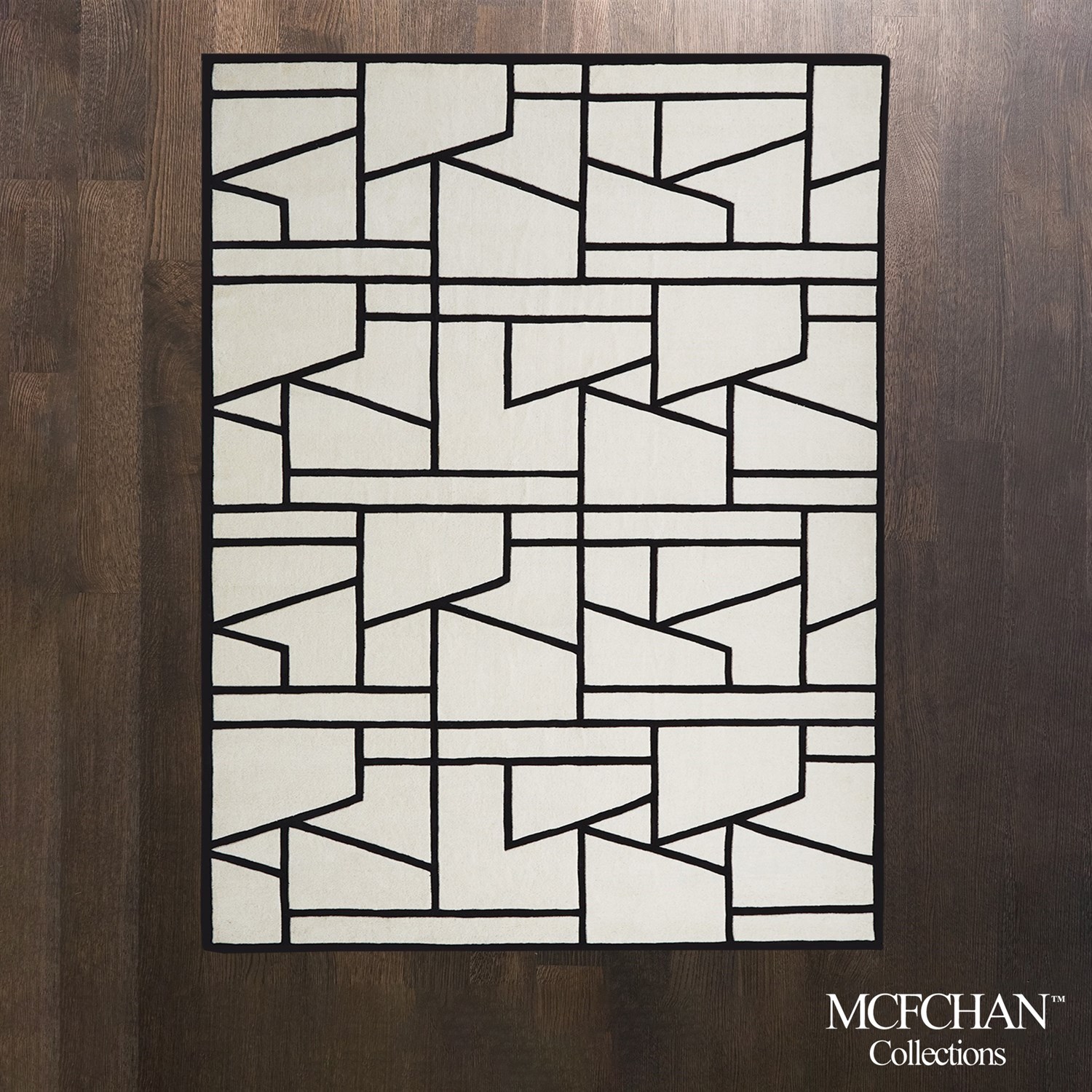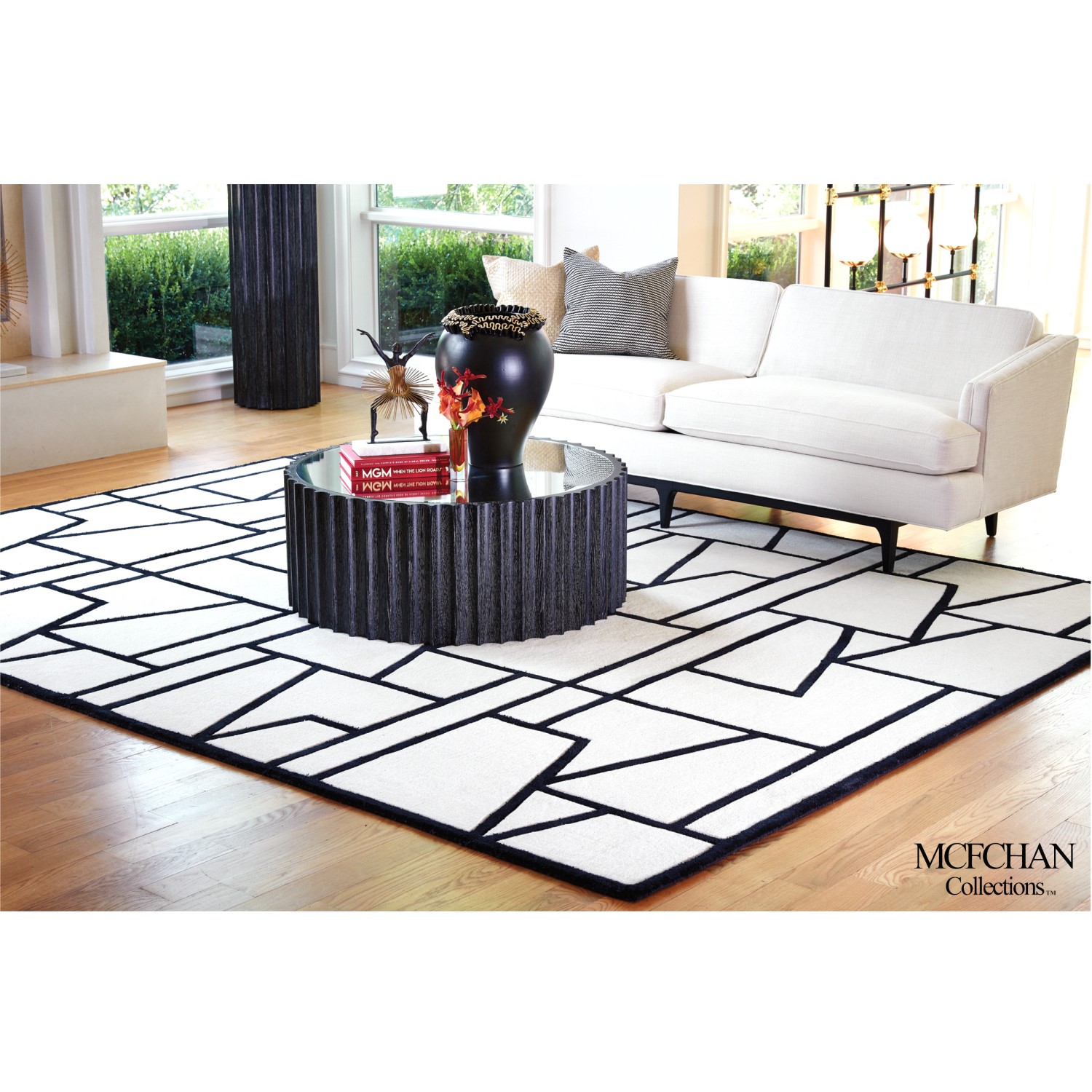 IMAGE GALLERY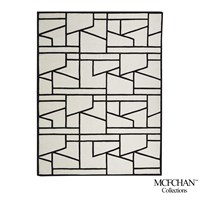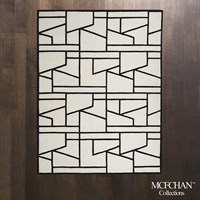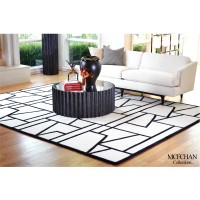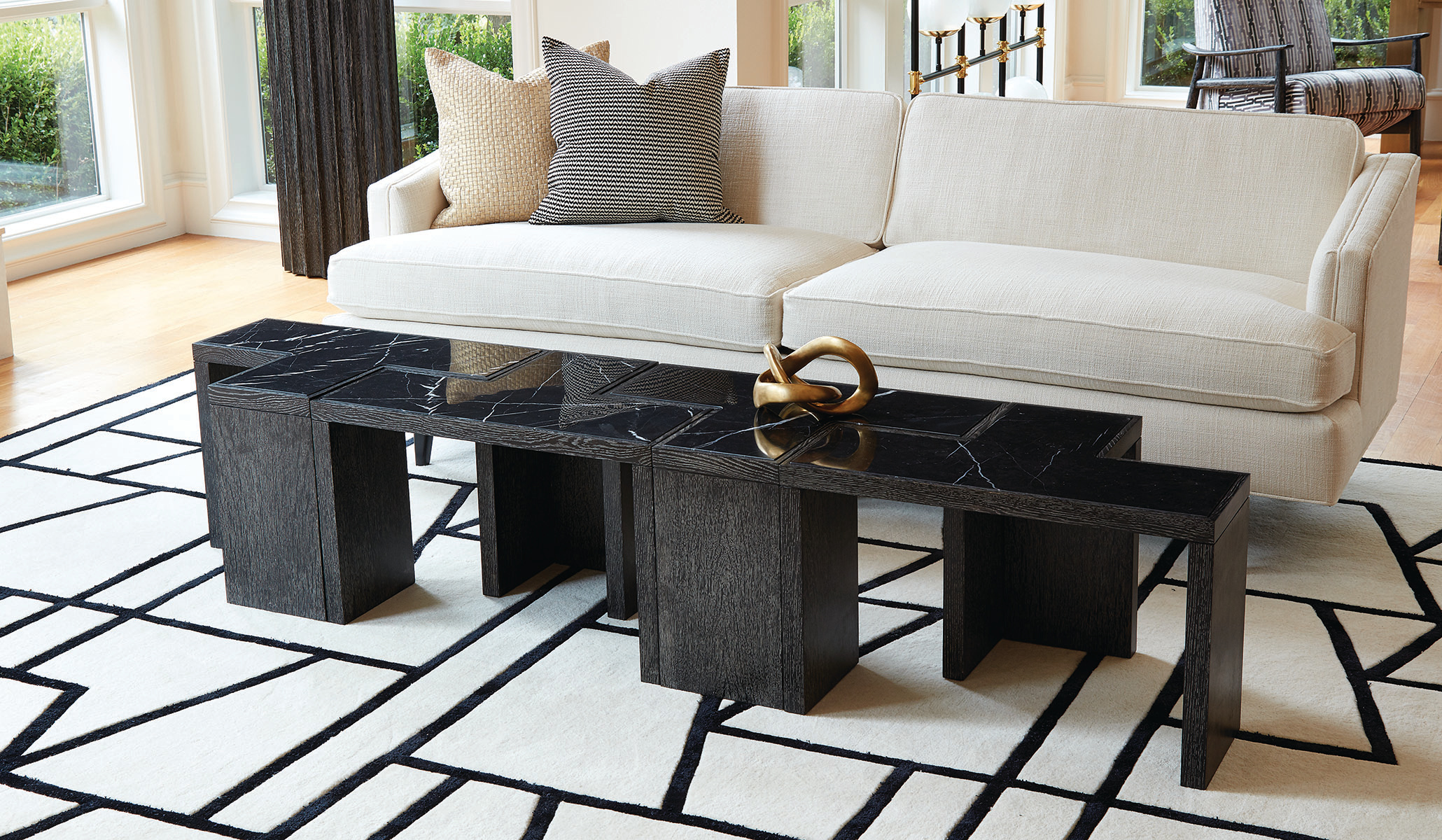 The mission of MCFCHAN Collections is to provide the highest quality concepts through a comprehensive approach to each item, seeking the best idea solutions. Through this process, MCFCHAN Collections create unique, memorable, and exquisite lifestyle environments for their clients.